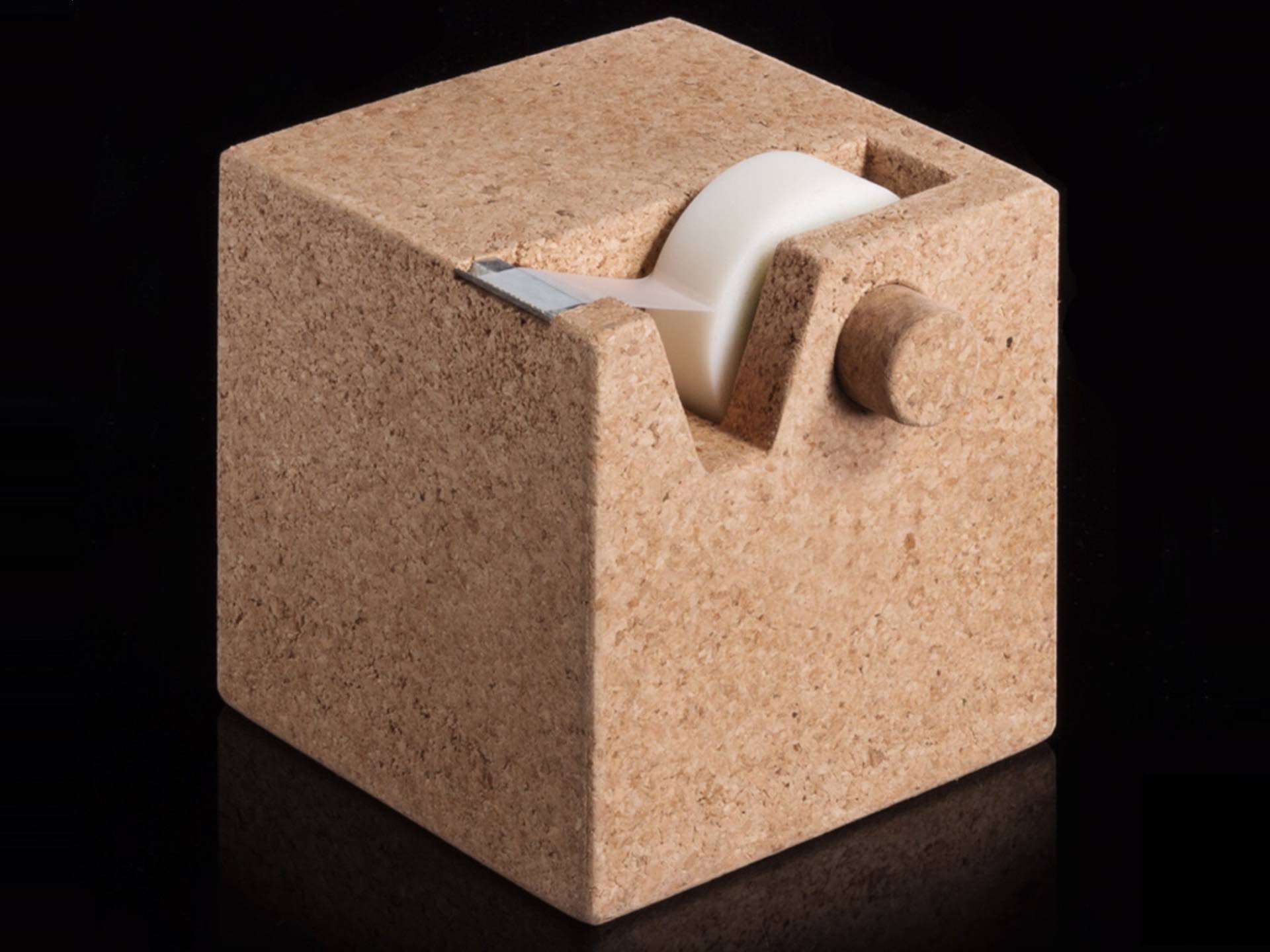 "Cork Cube" Tape Dispenser
Designed by Nick Lerwill for Suck UK, this giant cube-shaped tape dispenser is made from sustainably harvested cork and doubles as a miniature memo board that you can pin photos or stick notes to.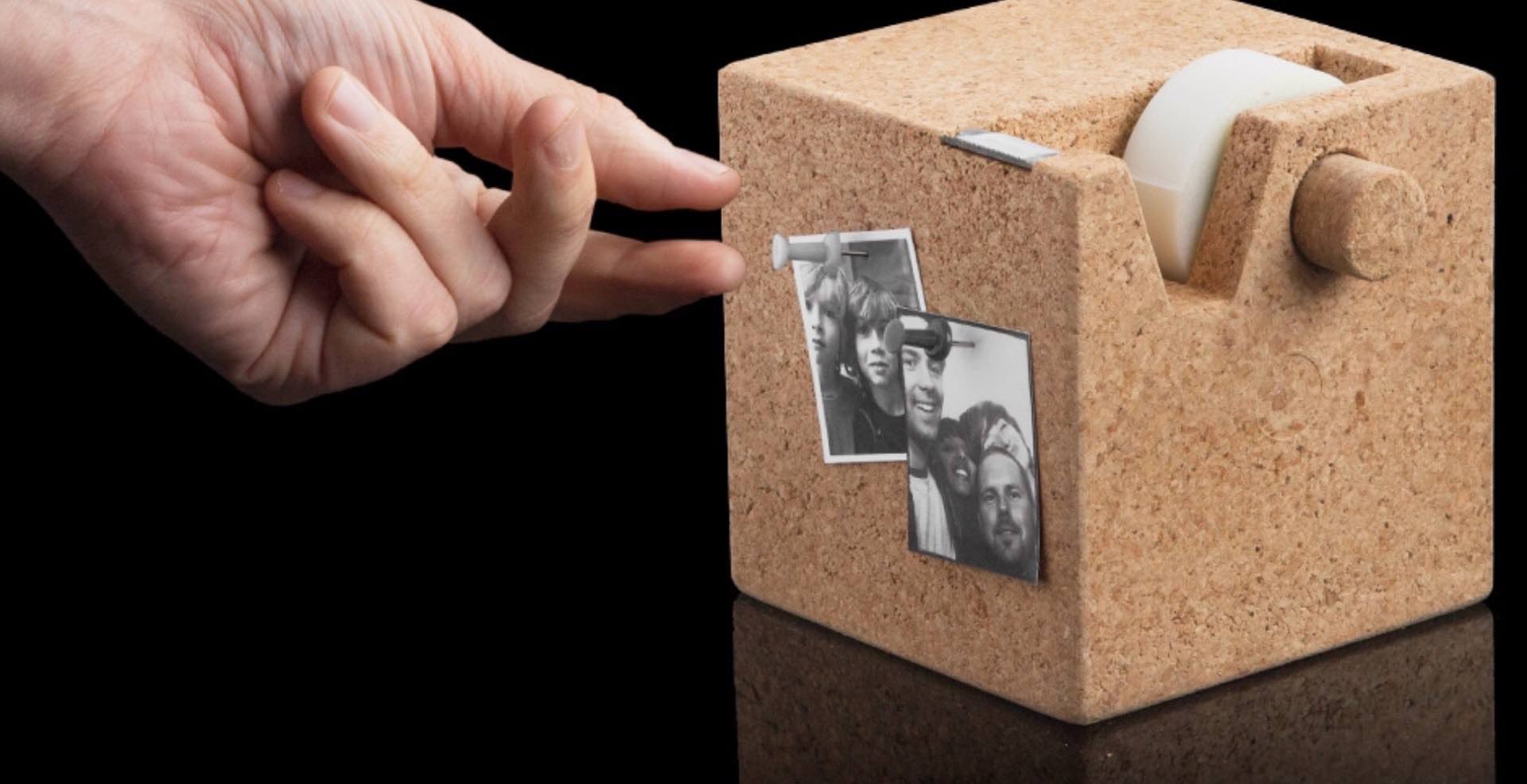 It not only looks awesomely geometric and quirky on your desk, it has this great tactile feeling when you use it. This is a tape dispenser with personality (a phrase I never thought I'd type).
Get it for $17 on Amazon.