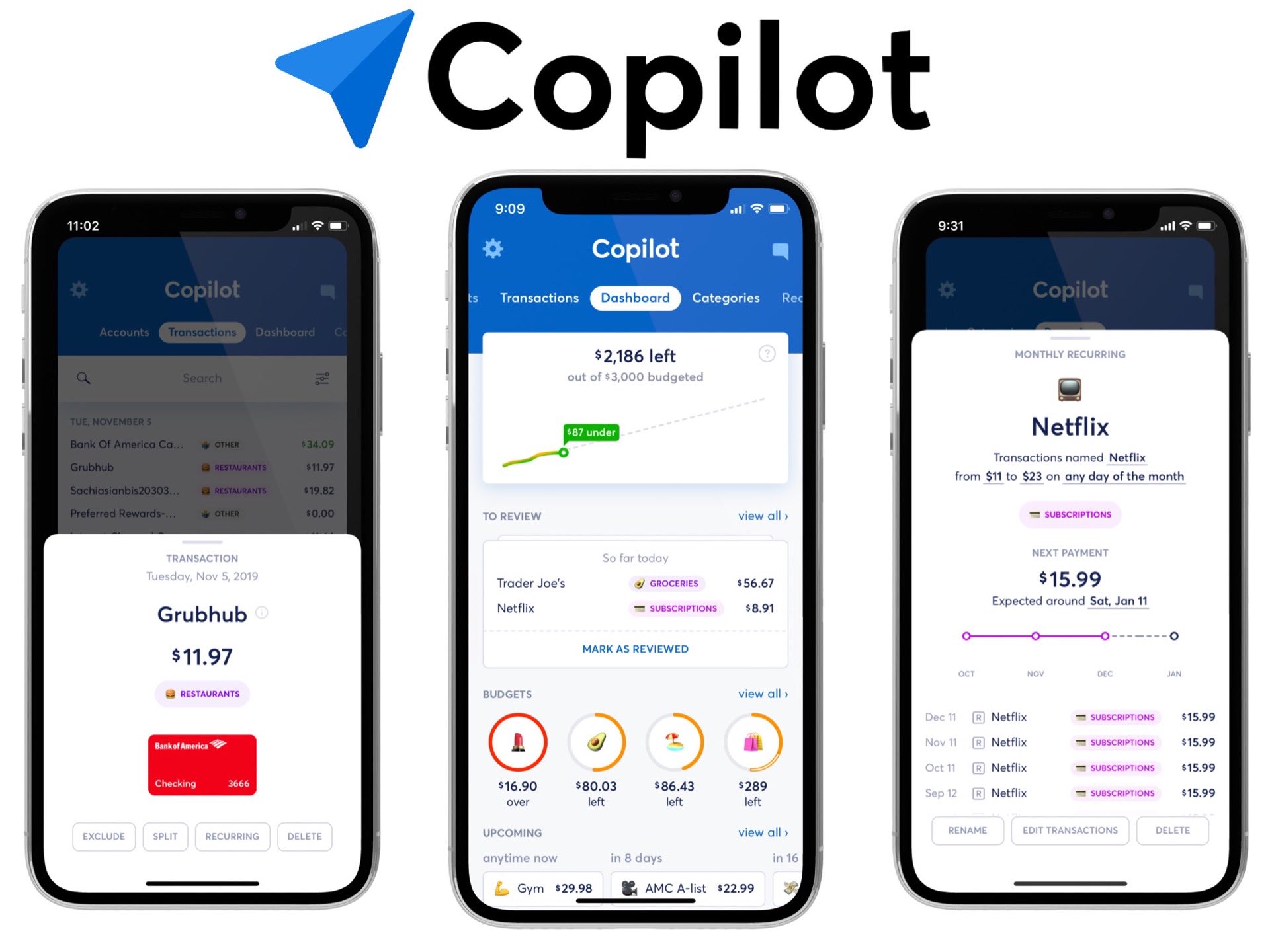 Copilot — A Smart Budgeting App for iPhone
I can't remember the last time I've purchased an app so fast. Absolutely blown away by the Copilot iOS app. It's a delight to use.


Sean McCabe (@seanwes)
I remember years ago when I first signed up for Mint, thinking it'd be a real slick way to track my finances. And it kind of was, but I ended up spending far too much time manually categorizing transactions and generally not being as wowed as I'd hoped.
Well now there's an upstart app called Copilot that's taking aim at Mint and others like it. The company was founded by former Googler Andrés Ugarte and engineer Gabriel Dieguez, both of whom thought this whole thing could be done better. And after going through the iPhone app's smooth onboarding process and playing around with my transactions, I think they might've pulled it off.
Copilot's strengths lie in both its friendly interface (which uses emoji to make everything nice and clear, visually speaking) and the machine learning it uses to continuously get better at auto-categorizing your finances and deliver personalized insights into how you spend, save, and invest your money. Right from the get-go, it knew which of my transactions were monthly bills and which were recurring subscriptions, which I thought was cool.
The backbone of this app runs on the Visa-owned Plaid API, so you can pretty much bet your bottom dollar (ha) that all of your financial institutions, credit cards, loans, and investment accounts are supported. The access you give them is read-only and your info is bank-level secure, so you shouldn't have anything to worry about on that front.
One thing I actually appreciate is that they charge for this service, rather than offering it for free and then using your data to sell ads or whatever. In fact, as I write this on May 22nd, 2020, they have a limited-time promo going where you get a 14-day free trial and then it costs a measly $3/month to keep it going. At some point that will go up to $9/month, and even that's pretty fair for how quality their budget-tracking tools are.
My one major wish at the moment is for them to release an iPad version of the app, since it's iPhone-only at the moment. That's something they've said is in the works, but they are a rather small team right now so I imagine that could take a while.
Download Copilot and give it a shot, or read through their website first to get a feel for what the app offers. If you want, you can use my invite link code HPHQ9W to get a free month out of the deal (which will also help unlock some free months for me 🥳).