Coop Home Goods "The Original" Adjustable Loft Pillow
A lot of people trying to improve their sleep will focus a lot on what mattress to buy. It seems obvious though that your pillow is just as important of an upgrade. I mean, we've all had the experience of sleeping on a crappy pillow and spending the entire next day with a horrible neck/shoulder ache, right?
If you're a side sleeper like me, The "Original" Pillow by Coop Home Goods might be the best purchase you make anytime soon. It's filled with shredded (or more technically, cross-cut) memory foam and microfiber that you can add or remove as needed to perfectly tailor the pillow to your liking. It even comes with a half-pound bag of extra fill in case you really wanna stuff the thing.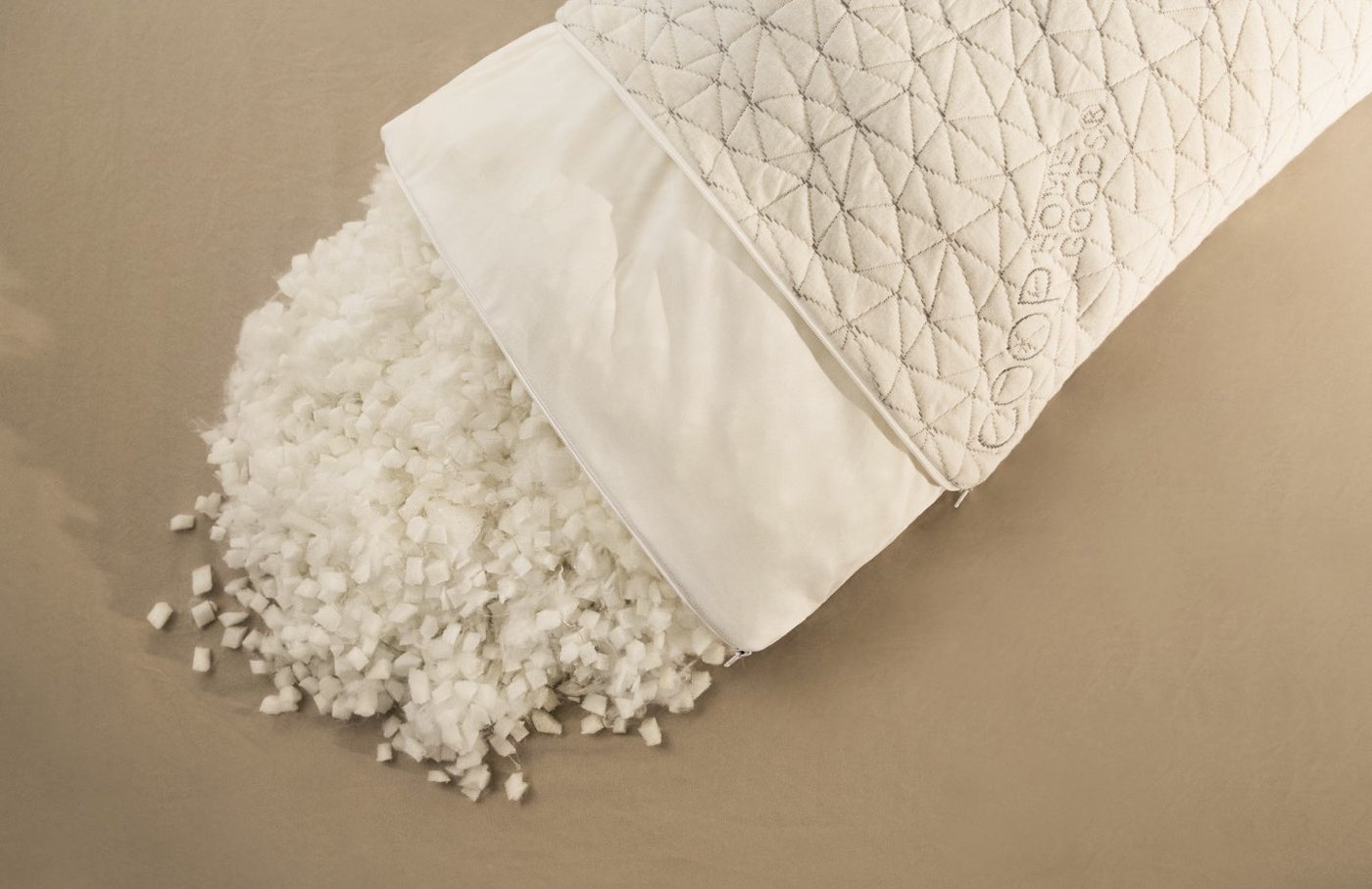 Guys, this pillow is worth every penny, no joke. The difference it will make in your sleep quality is astounding, to the point you'll be telling everyone you know to buy one. The fact that you can customize how firm or soft it is means you really can't go wrong here, no matter what your preference is. You'll wonder why you didn't spend the money sooner, if anything.
The Queen size (20″ x 30″) is $72 on Amazon, while the King size (20″ x 36″) is $78. If you need a pillow that actively keeps you cool while you sleep, the company also sells "The Eden", the filling of which is infused with cooling gel.