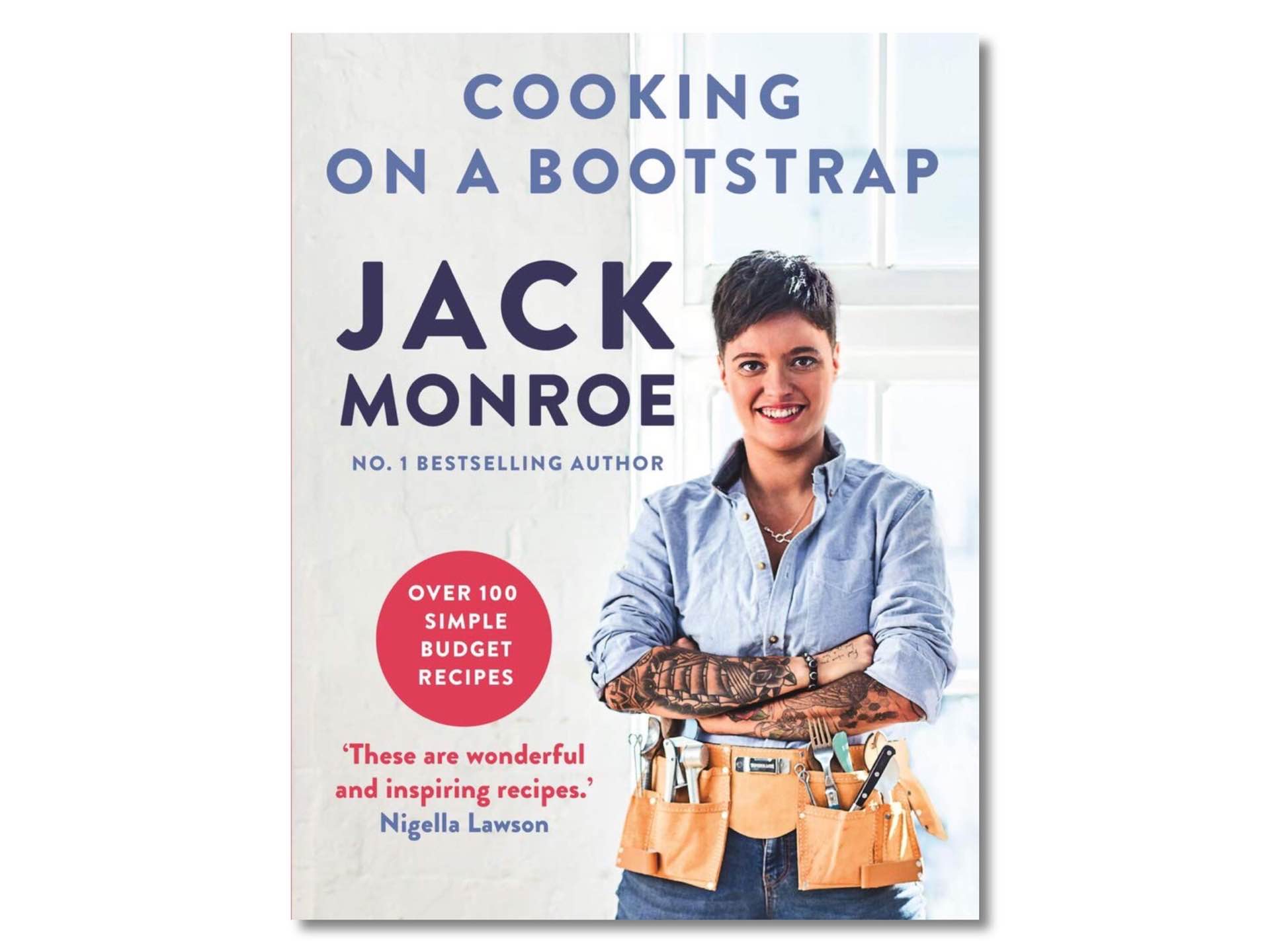 'Cooking on a Bootstrap' by Jack Monroe
If you're in the UK, you maybe already know this, but for my fellow Statesians (is that a thing? I'm gonna pretend it is), Jack Monroe is a famous food writer who's generally known for teaching people how to cook great meals on extremely tight budgets. She has a series of cookbooks in that light, one of which is called Cooking on a Bootstrap — a "sequel" of sorts to her first cookbook, A Girl Called Jack, and followed by Tin Can Cook.
While her cookbooks tend to be written in a rather UK-centric way, the recipes are quite accessible and adaptable for people around the world — and delicious to boot. They're also mostly vegetarian in nature, because hey, meat's expensive y'all.
She often pulls from her own personal experience of having to stretch her meager resources enough to feed her family once upon a time, and as someone who understands the struggle, her writing never feels pretentious or denigrating. In fact, you'll often find yourself chuckling or tearing up in solidarity, as the situation requires.
From the description:
Cooking on a Bootstrap makes budget food fun and delicious, with 118 incredible recipes including Fluffy Berry Pancakes, Self-Love Stew, Marmite Mac 'n' Cheese and Hot Sardines with Herby Sauce.

Chapters include Bread, Breakfasts, A Bag of Pasta and a Packet of Rice, Spuds and Eat More Veg. There are vegan, sweet and what Jack calls 'contraband' dishes here, as well as nifty money-saving tips. With her trademark humour and wit, Jack shows us that affordable, authentic and creative recipes aren't just for those with fancy gadgets or premium ingredients.

Initially launching this book as a very limited black and white edition on Kickstarter, Jack reached the funding target in just one day. This beautiful edition contains illustrations and original full-colour photographs to really make your mouth water.
Get the book in these formats: