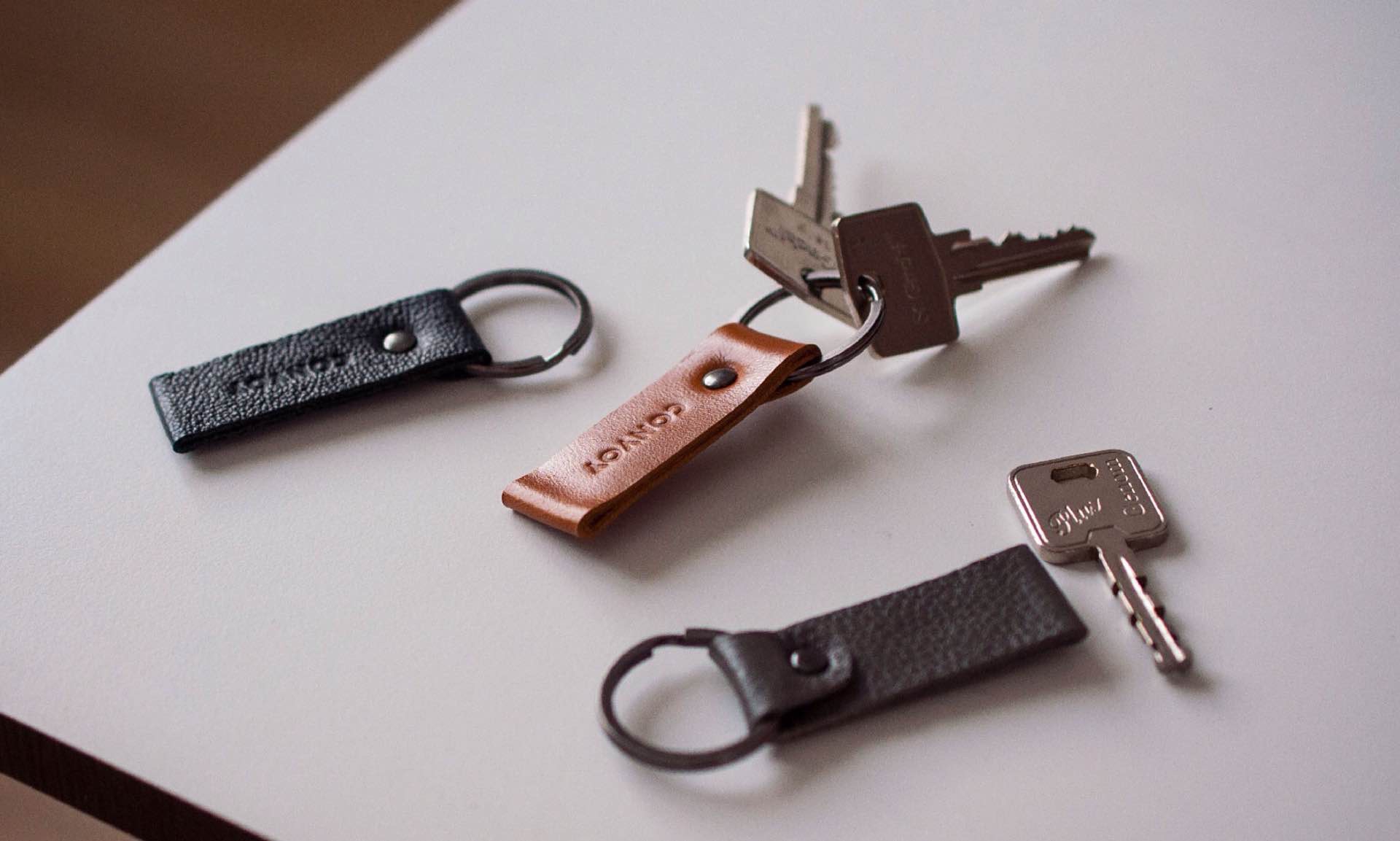 Convoy Co. Leather Key Fob
When it comes to style, sometimes it's the little accents that make a big difference. For example, this leather key fob from Convoy Co. doesn't have much practical use, but it sure makes your key ring look good — adding a small touch of class without screaming, Look at me!
The tan version is made from genuine Italian cowhide (which will age beautifully), while the black and grey versions are made from leather sourced from New Zealand. In all cases, the split key ring is made from heavy-duty gunmetal.
Get one for just $8 at Convoy Co.