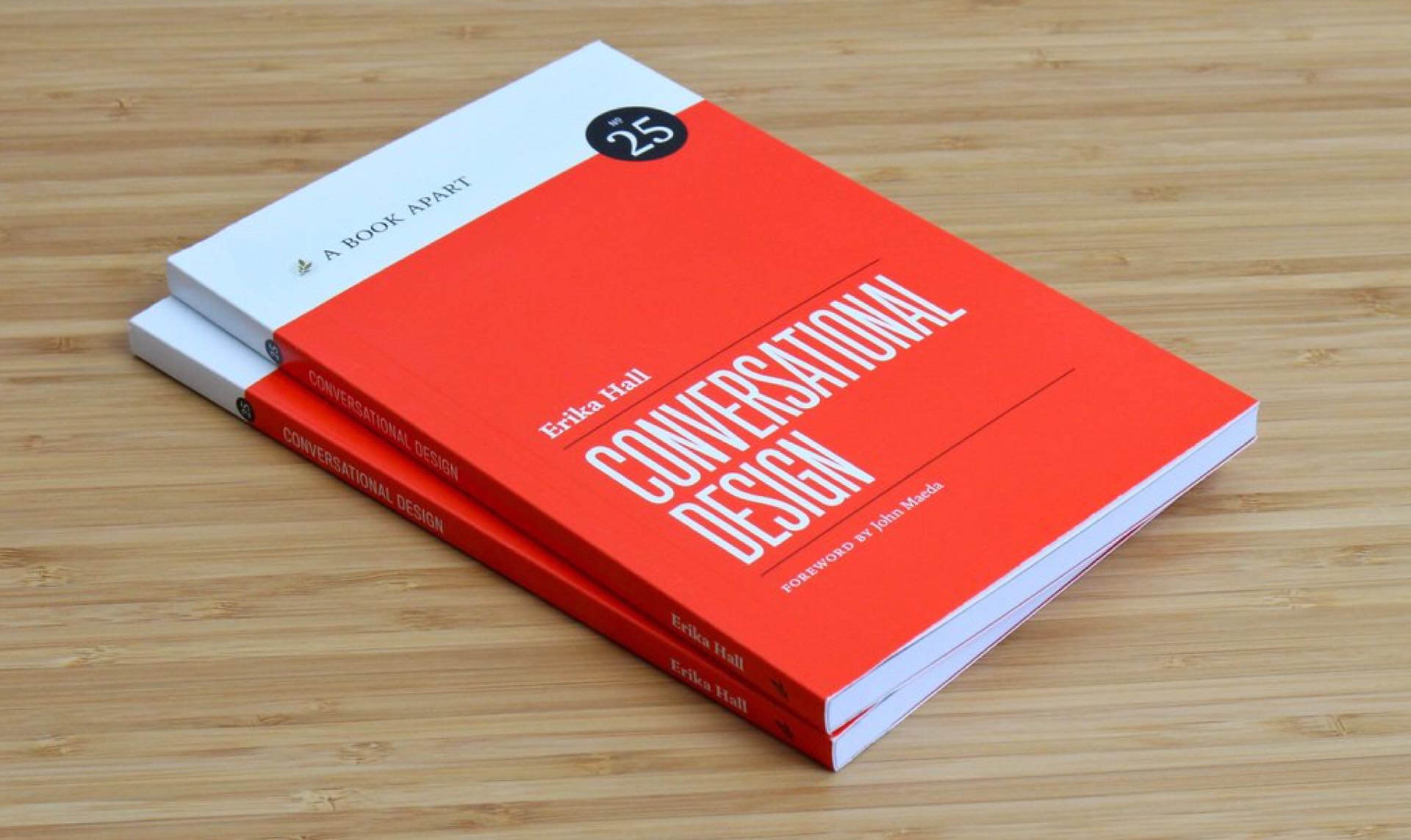 'Conversational Design' by Erika Hall
Erika Hall's Conversational Design is the latest book from A Book Apart (although I'm nearly a month late posting about it). It centers around the idea that conversation has been the critical element of human communication since day one, long before we ever had the printed word. It's at the very core of how humans share and retain knowledge.
With that in mind, Hall explains in this book how conversation can and should be used to elevate the technologies we create today and into the future:
How do we make digital systems feel less robotic and more real? Whether you work with interface or visual design, front-end technology, or content design, learn why conversation is the best model for creating device-independent, human-centered systems. Research and information design expert Erika Hall explains what makes an interaction truly conversational and how to get more comfortable using language in design. From understanding the human interface, to effectively using the power of personality, to getting it all done, you'll find out how the art of communication can elevate technology.
Here's a brief excerpt I liked from Chapter 1, "The Human Interface":
Moving from the idea of publishing content to engaging in conversation can be uncomfortable for businesses and pro- fessional writers alike. There are no rules. There is no done. It all feels more personal. Using colloquial language, even in "simplifying" interactive experiences, can con ict with a desire to appear authoritative. Or the pendulum swings to the other extreme and a breezy style gets applied to a laborious process like a thin coat of paint.

As a material for design and an ingredient in interactions, words need to emerge from the content shed and be considered from the start. The way humans use language—easily, joyfully, sometimes painfully—should anchor the foundation of all inter- actions with digital systems.

The way we use language and the way we socialize are what make us human; our past contains the key to what commands our attention in the present, and what will command it in the future.
In typical A Book Apart fashion, Conversational Design can be purchased in three forms:
Paperback ($21 + shipping) — 130 pages
eBook ($11) — Supports Kindle, iBooks, Nook, etc.
Paperback + eBook ($28.80 + shipping)