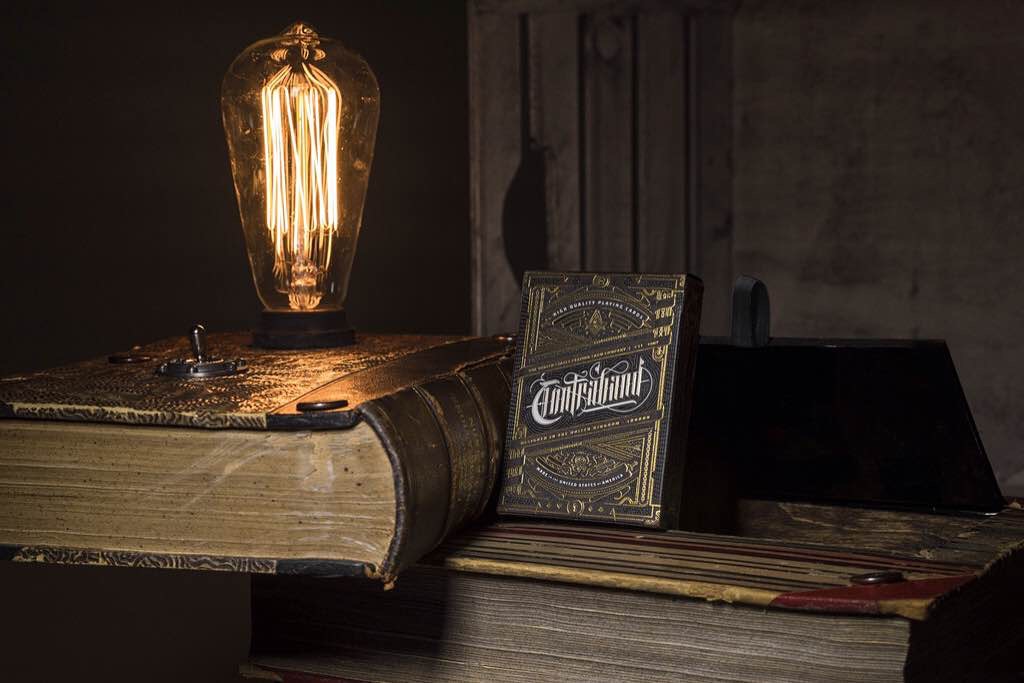 Contraband Playing Cards
Theory 11 — the same folks behind J.J. Abrams' Mystery Box Black Edition Playing Cards — have recently produced another awesome card set: Contraband Playing Cards.
Rather than being inspired by magic like the Mystery Box edition, the Contraband set takes its cues from "secret societies, conspiracy theories, and everything unknown." The card faces and backs were designed individually from scractch over the course of a year, with secret imagery hidden throughout the cards and even the gold- and black-foiled tuck case.
You can buy decks individually for about $8 each, but the coolest way to buy them is getting the Contraband Book Lamp. This $150 handcrafted piece of artwork looks like two old books topped by a vintage (and functional!) Edison lightbulb with an antique nickle power switch.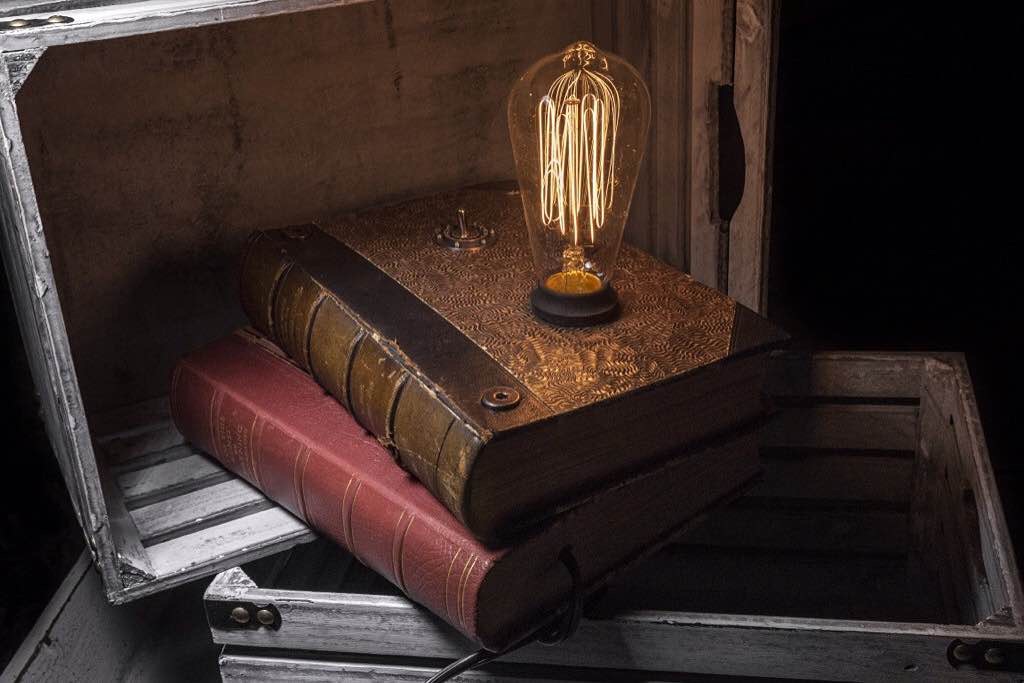 But there's even more to it — slide the top book aside to reveal a secret wooden compartment with four Contraband decks inside. Take the decks out and you've got a cool place to stash some secret stuff of your own.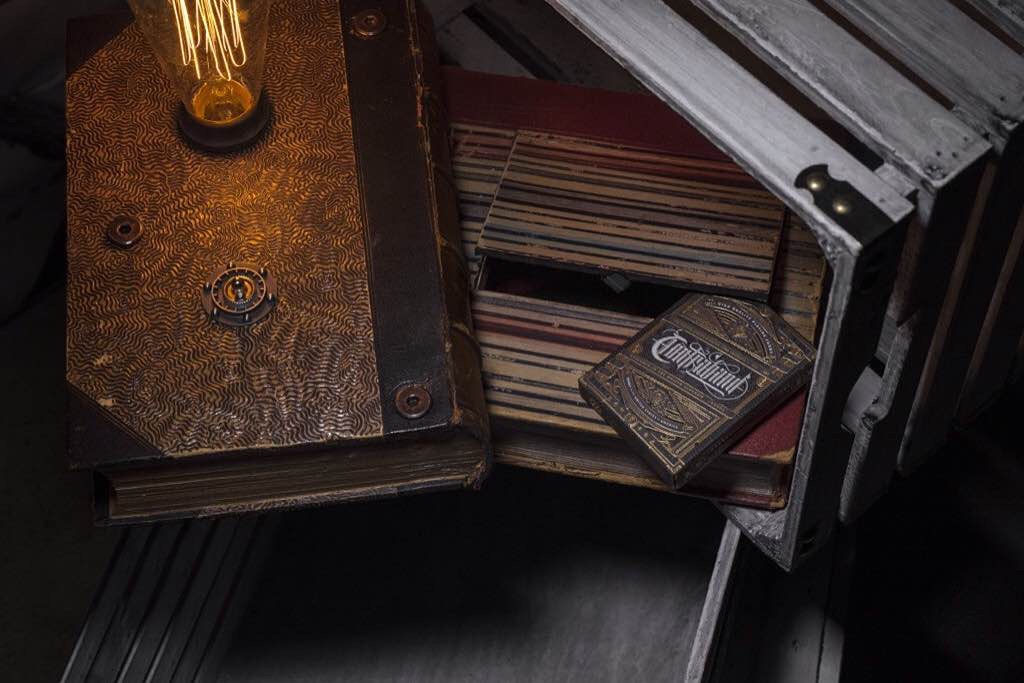 Head over to Theory 11 to pick up a Contraband deck (or several), or to get the Contraband Book Lamp. (Note: the lamp really is handcrafted upon ordering, so allow a few weeks for shipping.)