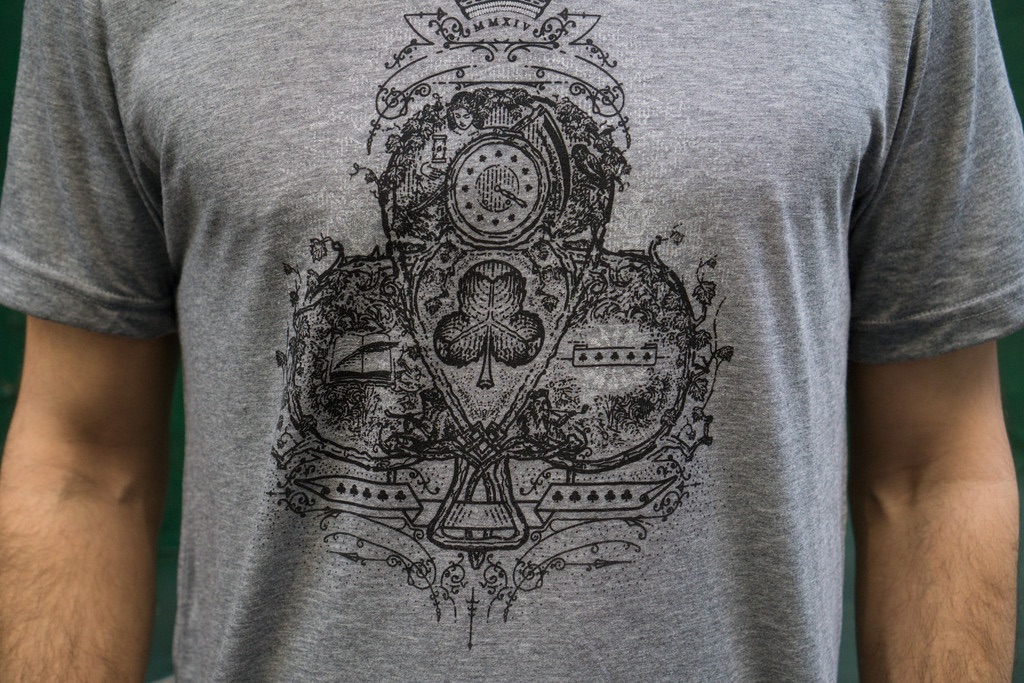 Contraband Club Shirt
Inspired by the Contraband Playing Cards set we posted about yesterday, the Contraband Shirt is a heather grey tee sporting the deck's Ace of Clubs design printed on front in black ink with silver undertones. Aside from looking cool, it's lightweight and soft so it'll be perfect to wear when summer rolls around.
They do have a note on shirt care to keep in mind though:
To properly care for your shirt, we recommend Air Drying (instead of a hot dryer). With proper care, these shirts will last a long time – and quickly become your favorite shirt!
Get the Contraband Shirt for $35 at Theory 11.