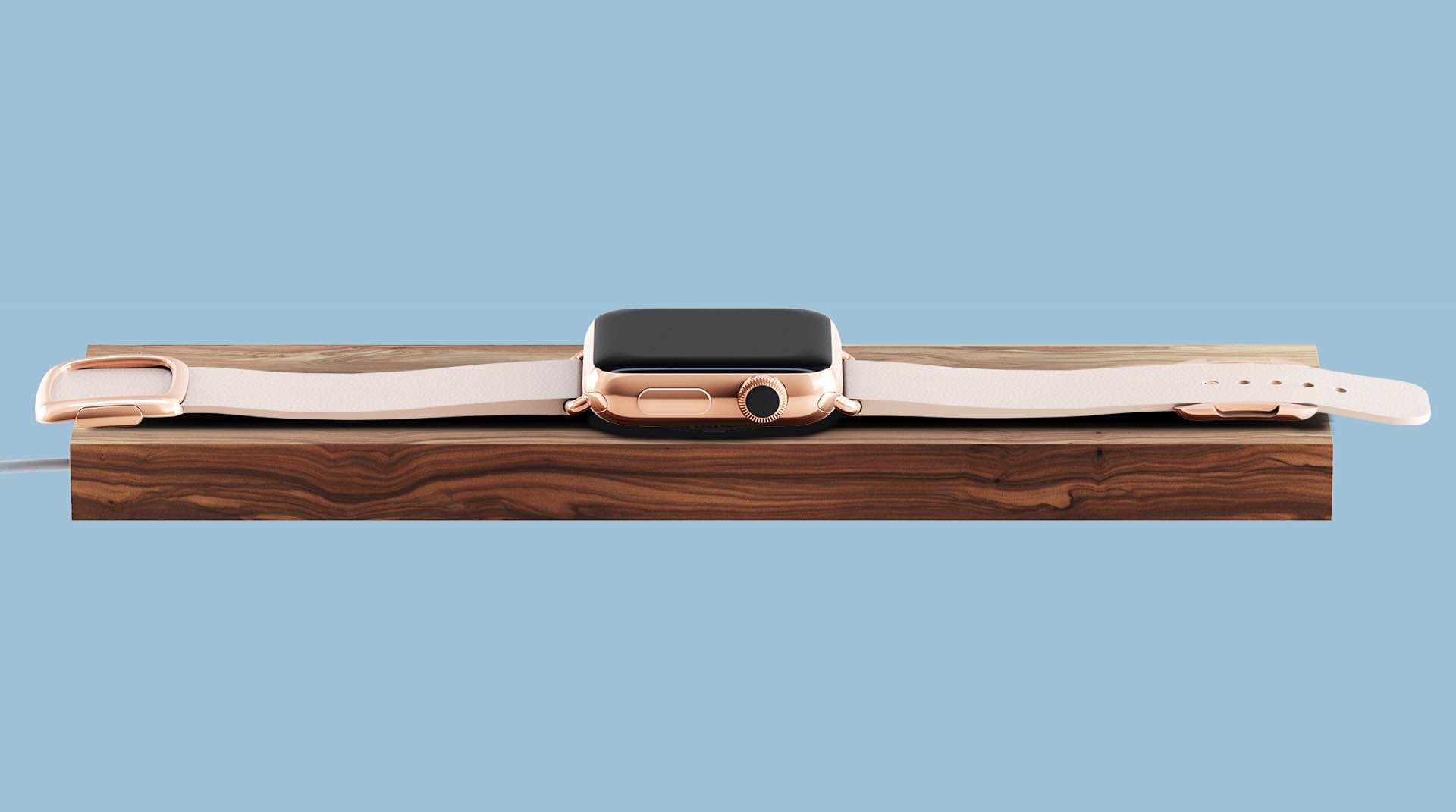 Composure Dock for Apple Watch
Though the Apple Watch isn't out just yet, it's never too soon to start thinking about elegant charging stations for it. The Composure Dock looks like a good solution.
Once your Apple Watch arrives, you can embed its included MagSafe charger between the dock's walnut top and steel undercarriage, running the cable along the hidden internal wire track and out one end. The result is a beautiful charging station that rests on your desk, countertop, or bedside table, just waiting for you to place your Apple Watch on top.
The Composure Dock will begin shipping in early 2015, within 45 days of the first deliveries of the Apple Watch. The pre-order price is $79, and will go up to $94 after official release.