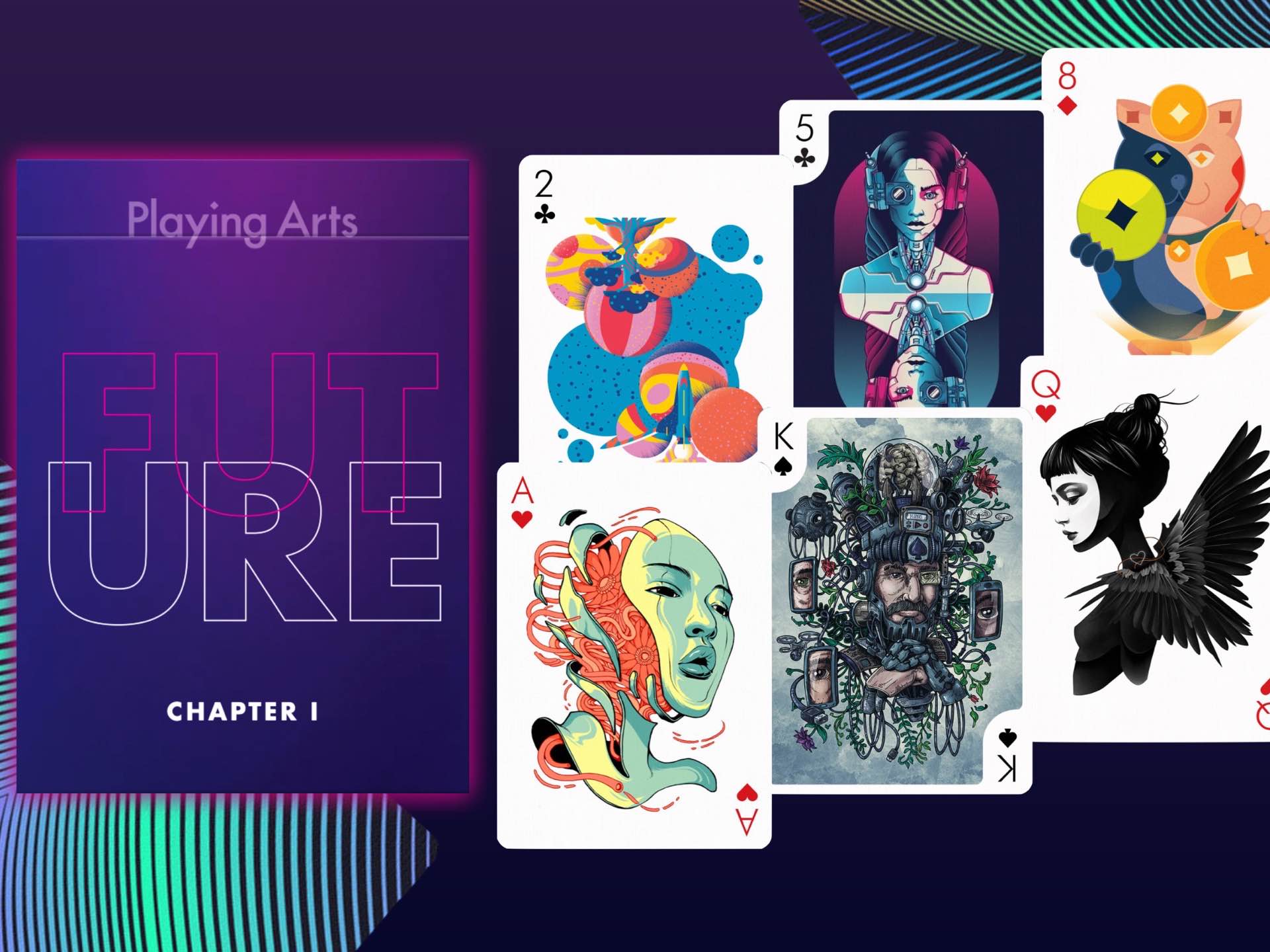 Coming Soon: The 'Playing Arts: Future Edition' Playing Card Deck
Back in 2015 I came across the Playing Arts project, which resulted in multiple decks of playing cards where every card was designed by a different and unique artist. Well, they've been quite busy ever since, and this past fall they took to Kickstarter to fund the production of a new deck inspired by the future.
For this deck, nearly 300 artists, designers, and studios from around the world submitted artworks of their personal visions for what the world might look like 100 years from now:
Each artist was assigned an individual playing card as blank canvas and one month later 299 artworks and ideas were received: evacuation to another planets, aliens, robots (many robots), pandemic, environment and economical crisis, time travel, fresh air as a luxury, artificial intelligence, alternative planets, huge battles for race and gender equality, climate change, face masks as high-tech fashion accessory, epidemics, snakes and humans fighting together for a better world…

The level of submitted art is mind-blowing.
54 of these submissions were carefully selected for the final deck — narrowing the choices down must've been agonizing — and another 54 are going into a "Chapter II" deck at some point later on.
If you hit the buy button on the site and scroll down to the Future Edition, you'll see 'Coming Soon — March 2021', which means you now know as much as I do about when the deck releases.
In theory, you can join their mailing list to be notified when that happens, but unfortunately the signup form's just been hanging on me every time I've tried it 😕 — I've sent them an email about it, so hopefully I'll be able to notify you all when the deck releases, rather than it flying under my radar.