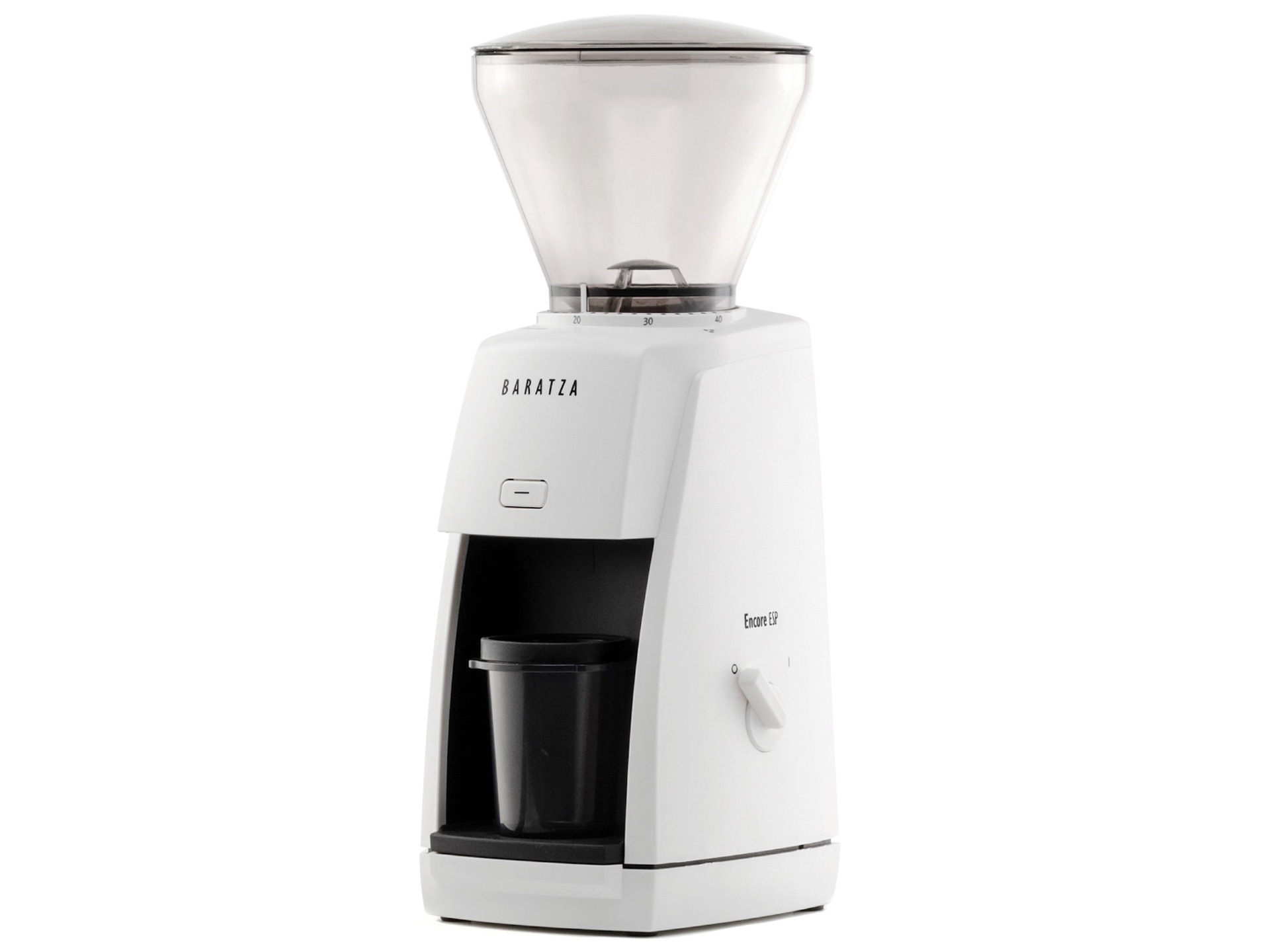 Coming Soon: The Baratza "Encore ESP" Espresso Grinder
The Baratza Encore has long been one of our most recommended coffee grinders and is an essential starting point for anyone getting into the world of better coffee. We still consider it one of the best entry-level conical burr grinders today.
But that doesn't mean there's no room for improvement. If the Encore had one fault, it was that its 40 macro-adjustment grind settings (with no micro steps in between) made it unreliable for use with espresso machines. You just couldn't fine-tune your grind enough to consistently pull a perfect shot.
Well that should no longer be an issue, because Baratza has announced their upcoming Encore ESP grinder, which in their own words has been "re-engineered for espresso from the inside out."
While the design seems quite reminiscent of the original model, the Encore ESP has taken those 40 macro grind steps and introduced a metal adjustment mechanism that splits those steps into two ranges: 20 macro and 20 micro, the latter of which are specifically dedicated for espresso.
This way, you have much more precision when dialing in your espresso grind.
On the company's Instagram page, one user asked the pressing question about the difference between the Encore and Encore ESP's grind adjustments:
Commenter: Does this sacrifice resolution on the non-espresso range? And does 1 and 40 on the ESP correspond to the same 1 and 40 on original Encore? If so, how has the stepping changed? Like what is the 20 on ESP map to on the regular Encore?

Baratza: Hi there, great questions! The overall range is the same, but the steps from 1–20 on the ESP are much smaller than each step on the classic Encore, while steps 21–40 on the ESP are only slightly larger than each step on the Encore. So, overall range isn't compromised, but resolution differs between the two. We'll have some charts available on the product page to help map dialing in differences between our grinders.
So basically, the ESP can function as both an espresso grinder and a drip/press grinder. I'm thinking of it as the step between the original Encore and the Sette 270.
By the way, that comparison chart they mentioned has indeed been updated to include the ESP: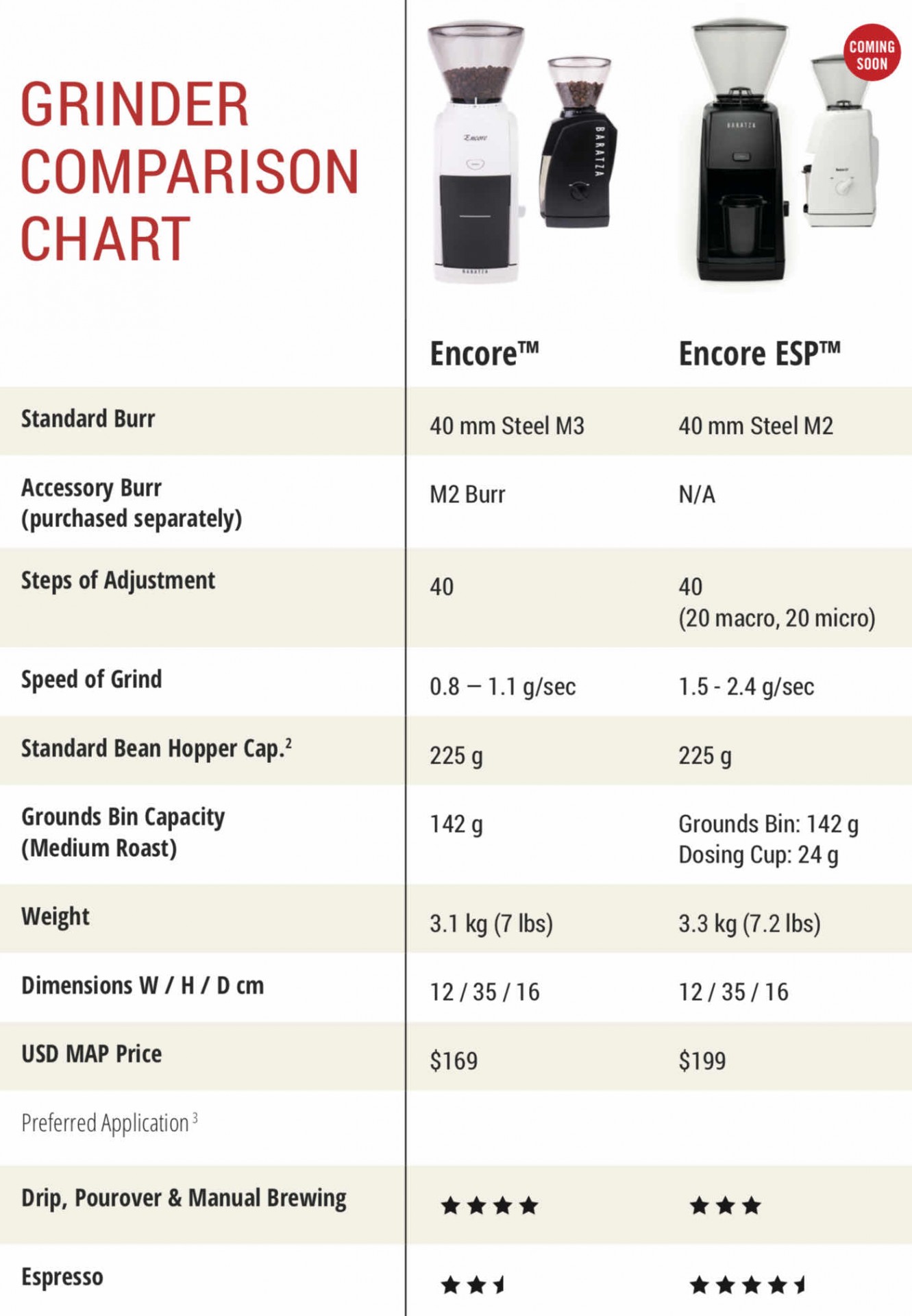 As of this writing (February 9th, 2023) the Encore ESP product page lists no particular shipping date, although I've read that units are already being delivered to the company's retail partners, so I expect shipping to officially begin very soon — possibly by the end of the month.