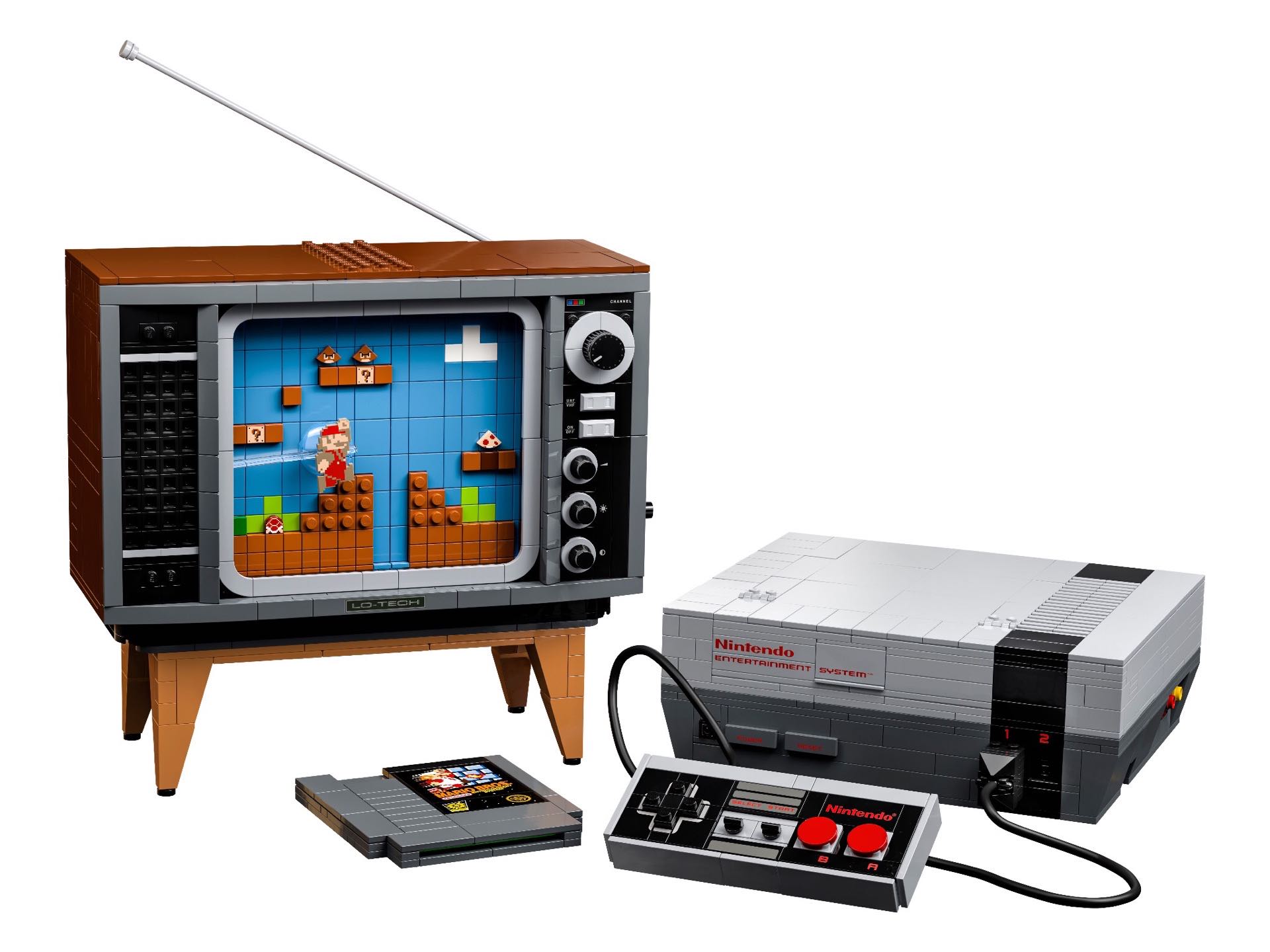 Coming Soon: LEGO's Nintendo Entertainment System Set
The LEGO Group and Nintendo have teamed up to produce an original NES LEGO set (model #71374) that looks just like the real deal, right down to the old-school TV set with the first Super Mario Bros. game being "played" on it.
And when I say "played", I mean it a bit more literally than you might be thinking. When the set is fully assembled, you can turn a crank on the side of the TV to make Mario actually run and jump through the game's iconic first level. I mean…WHAT. Where's take-my-money.jpg when I need it?
As that video above shows, you can take the Mario figure from the LEGO Super Mario Starter Course kit (sold separately) and slot it into the top of the TV, where he'll react to things happening "on-screen" while playing the original game's theme music and sound effects!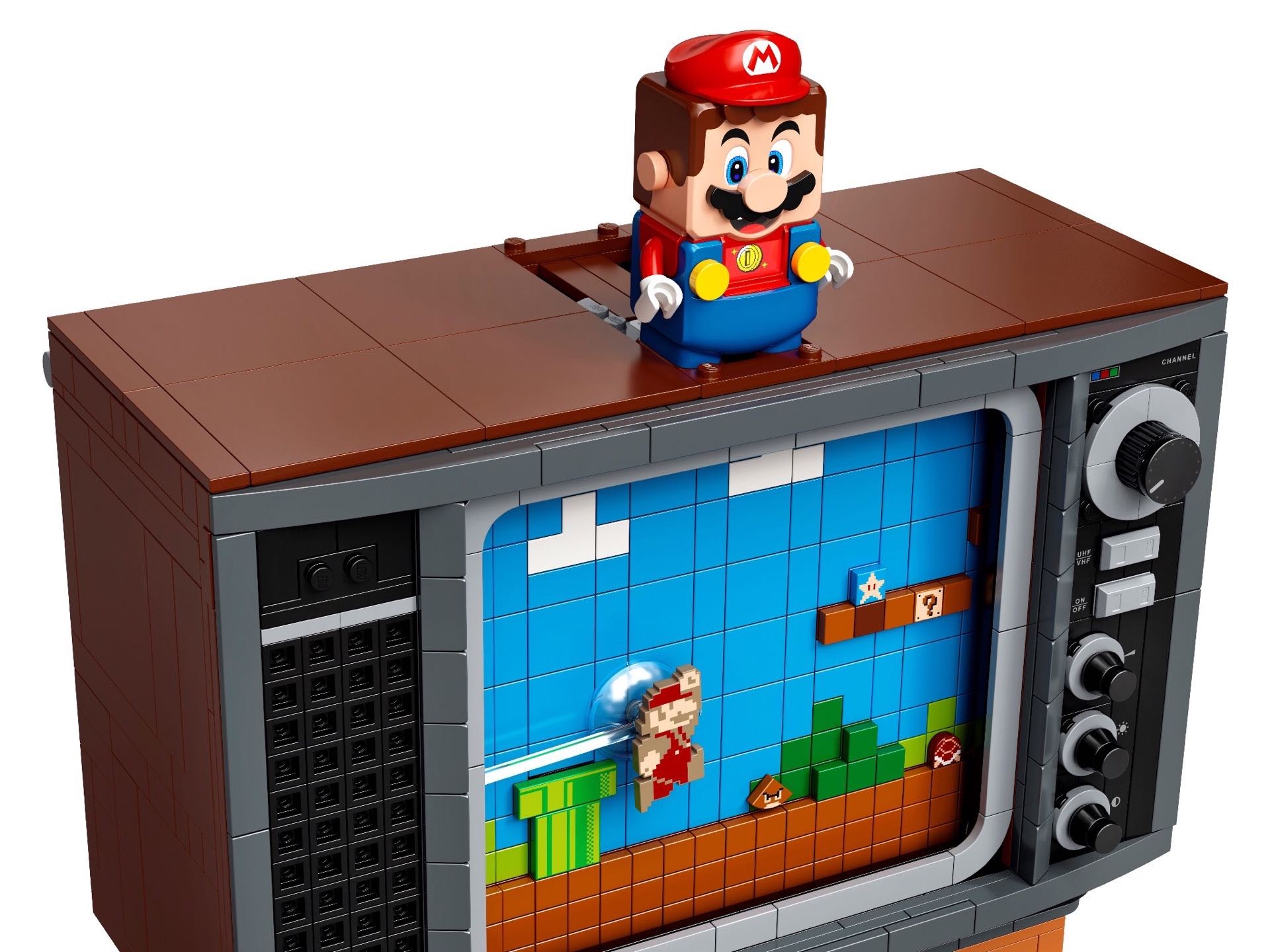 Seriously guys, 6-year-old me would freak out for this toy. Heck, 34-year-old me is doing that right now.
The set releases on August 1st , 2020 and will go for $230.