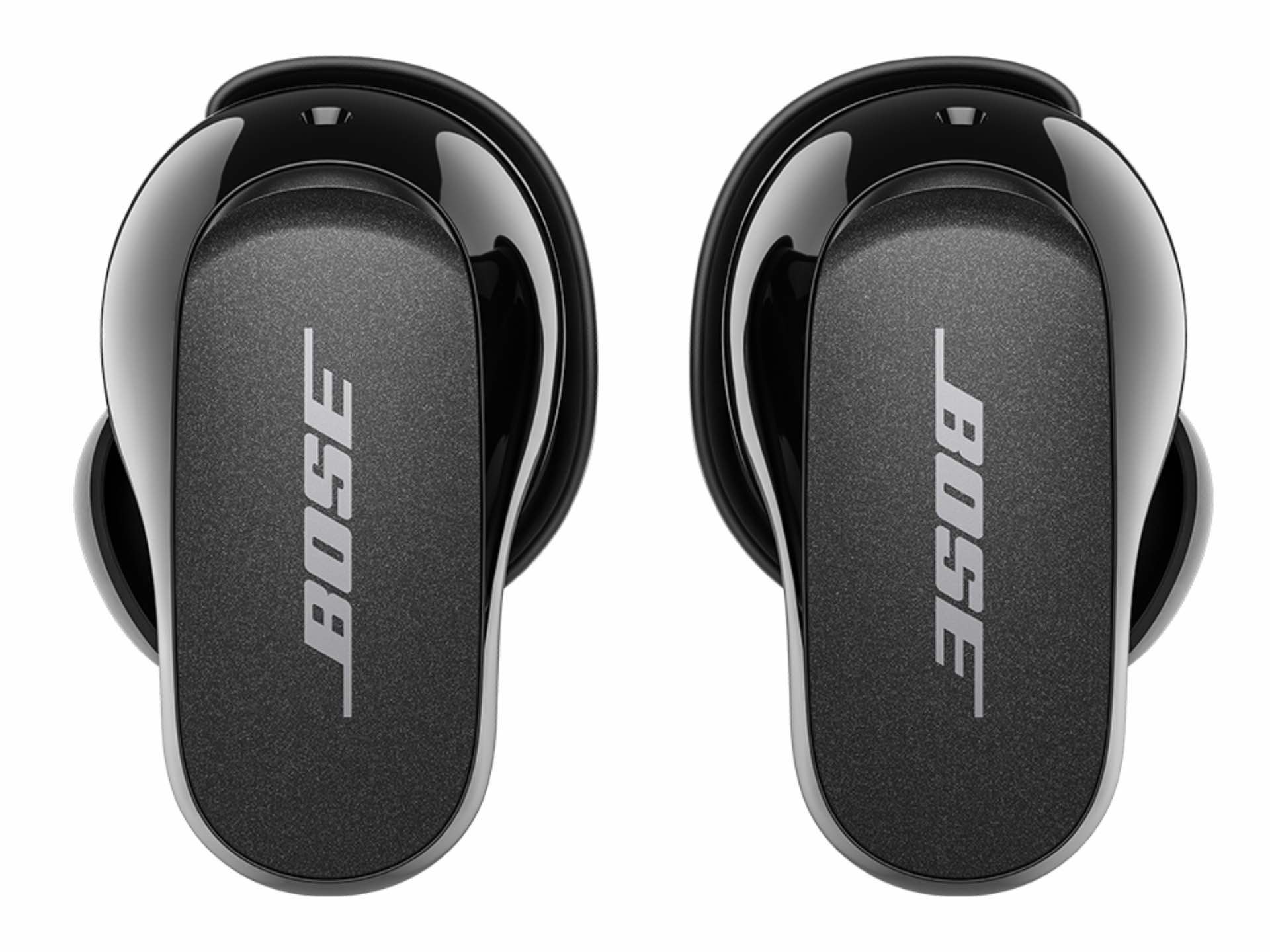 Coming Soon: Bose's All-New Noise-Cancelling "QuietComfort Earbuds II"
With Amazon pre-orders beginning on September 15th, 2022, Bose's next-generation QuietComfort Earbuds II are bringing a redesigned form factor that's 30% smaller than its rather hefty predecessor. On top of that, Bose boasts (that's fun to say out loud) that these earbuds will have "the world's best noise cancellation from any headphone — banded or in-ear."
Notice that bit I bolded? They're not comparing the QC Earbuds II only with other earbuds; they're doing so with the entire headphone market. That's a bold boast, Bose. (Sorry, I can't won't stop myself.)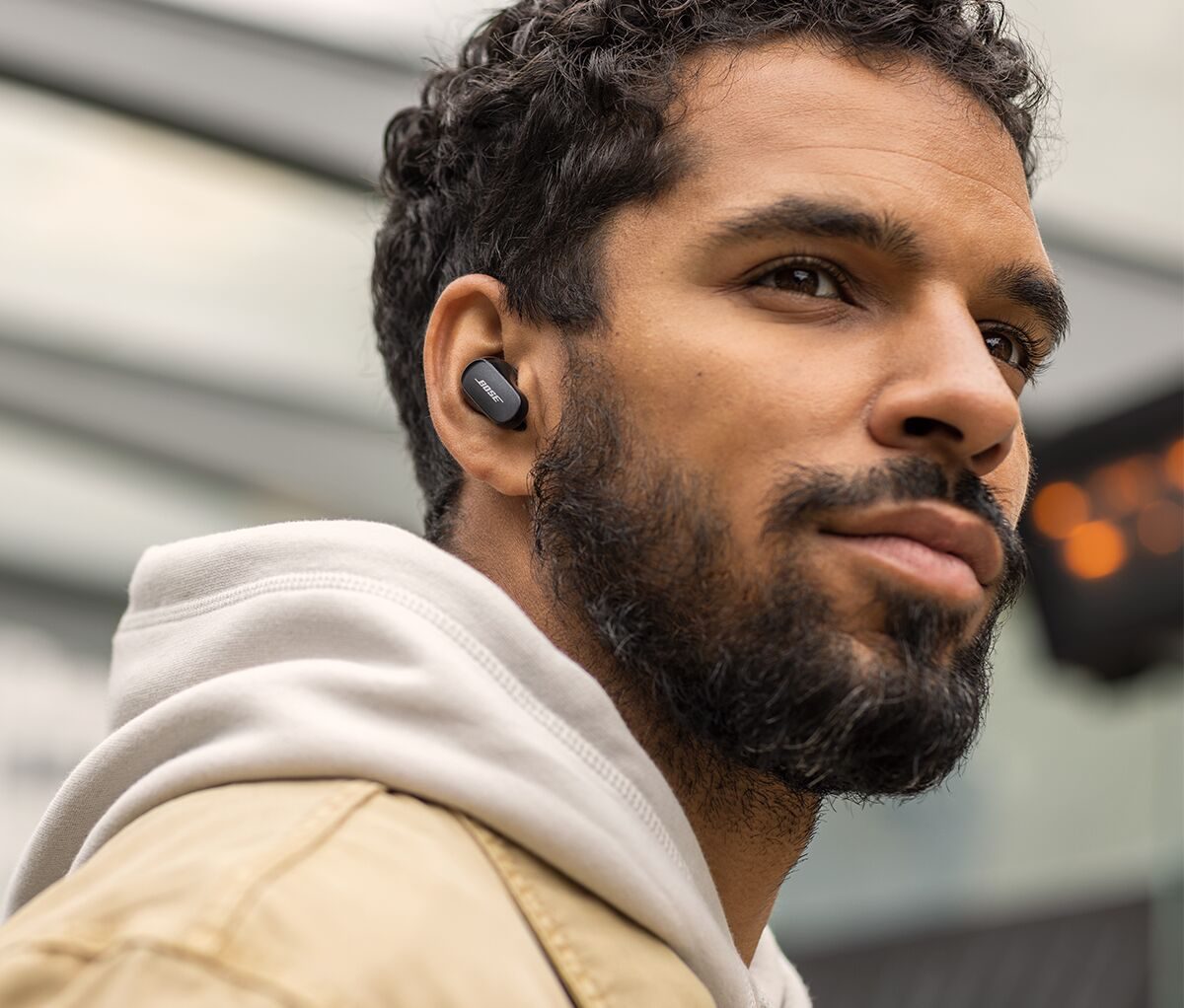 This noise-cancellation technology they speak of combines several features into one experience. The most interesting of them is something they're calling "CustomTune" sound calibration, which uses a special chime to intelligently personalize the listening experience to your ear canal shape, every single time they're taken out of their case and placed in your ears:
CustomTune sound calibration technology makes its debut in the QuietComfort Earbuds II. This pioneering innovation is triggered every time the buds are removed from their case and placed in your ears. A proprietary tone is played, and a microphone inside the earbud measures your ear canal's acoustic response. That information is then used to precisely tailor both audio and noise cancellation performance especially for you — all within less than half a second.
That's pretty awesome, and seems like the sort of thing that will become an industry standard in the years to come. And to make it even better, this CustomTune feature continues working in real-time, adapting to changes in surrounding noise to maintain the best noise cancellation for your ears specifically.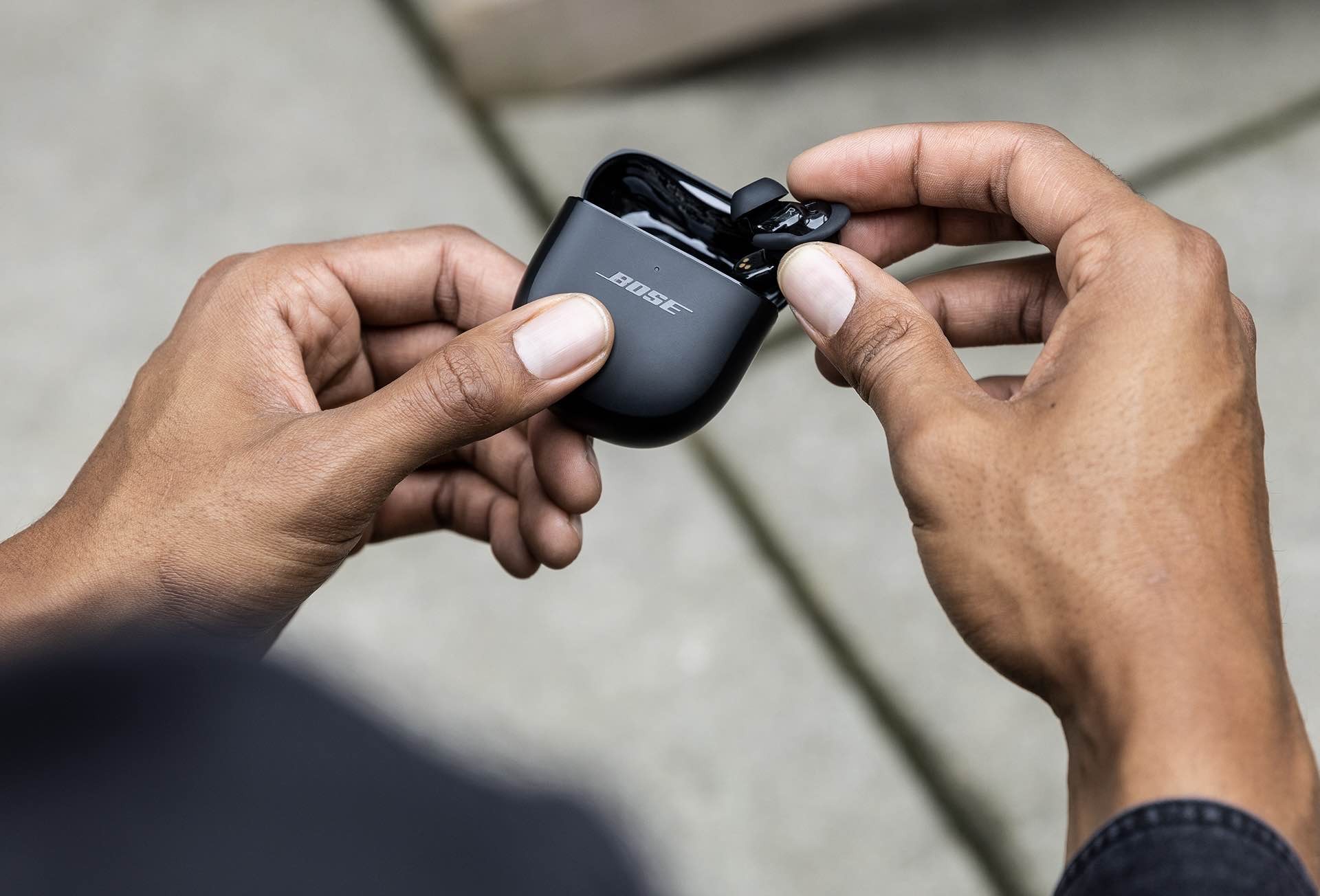 To keep things even more personalized, the QC Earbuds II will also employ a special eartip-and-stability-band system to ensure a proper fit in each ear:
The QC Earbuds II separate the traditional single-piece eartip into a two-piece system: a stability band which hugs the contour of your ear, and an umbrella-shaped silicone eartip to create a firm seal at your ear's opening.

A Bose Fit Kit included with the QC Earbuds II supplies three sizes of eartips and three sizes of stability bands — allowing for up to nine customization options for each bud. And, because no two ears are the same — even on the same person — all of the pieces are designed to be interchangeable, so you find a fit that feels comfortable and stays in place all day.
From there, you've got a standard set of features like IPX4 water resistance, six hours of battery life (plus three extra charges provided by the included case), and capacative touch controls for playing/pausing music, adjusting volume, skipping tracks, and answering/ending calls.
When pre-orders go live on Amazon, the Bose QuietComfort Earbuds II will run you $299. The only color option currently releasing is "Triple Black" but November 2022 will also see the release of a creamy "Soapstone" color, so that could be worth waiting for if you're interested.