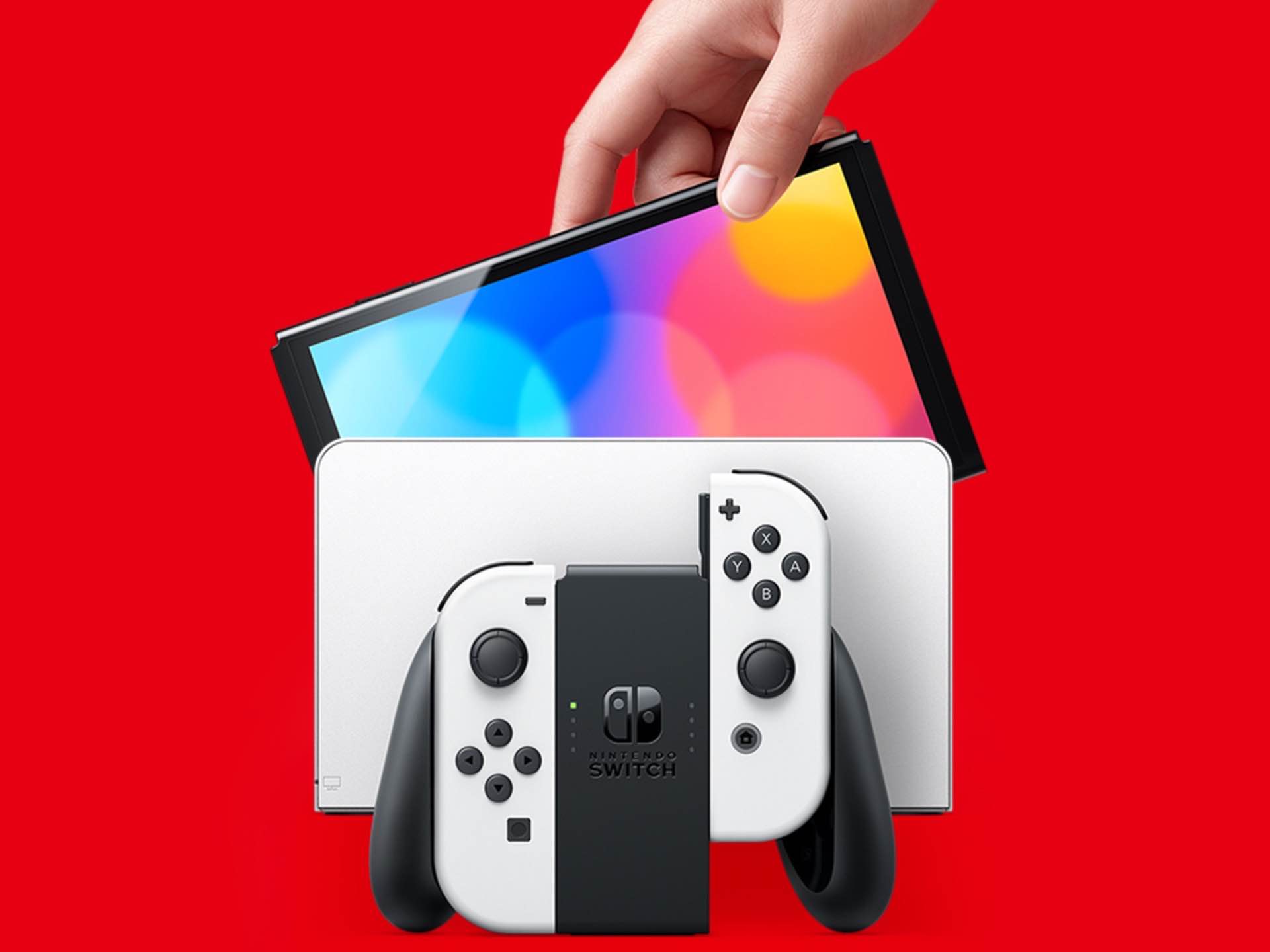 Coming October 8th: The Nintendo Switch OLED Model
Nintendo Switch fans, listen up: A month from now, an OLED edition of the Switch will be hitting shelves, bringing with it everything you love about the original console plus some improvements to make the gaming experience feel more premium:
As its name suggests, this new Switch will sport a 7-inch OLED screen, up from the original's 6.2-inch LCD.
It has a new device-wide adjustable kickstand that makes the original one look like a joke. (To a lot of people, it already was.)
The Switch's internal storage has been bumped from 32 GB to 64 GB.
They've enhanced the onboard speaker audio for handheld and tabletop play.
There's now a built-in LAN port on the dock for physically connecting to your home internet setup.
Both the White Joy-Con and Neon Blue + Red Joy-Con models will retail for $350 on October 8th, 2021, but as I write this on September 7th, neither of the Amazon listings are showing pre-order options yet, so you'll just have to keep an eye out.