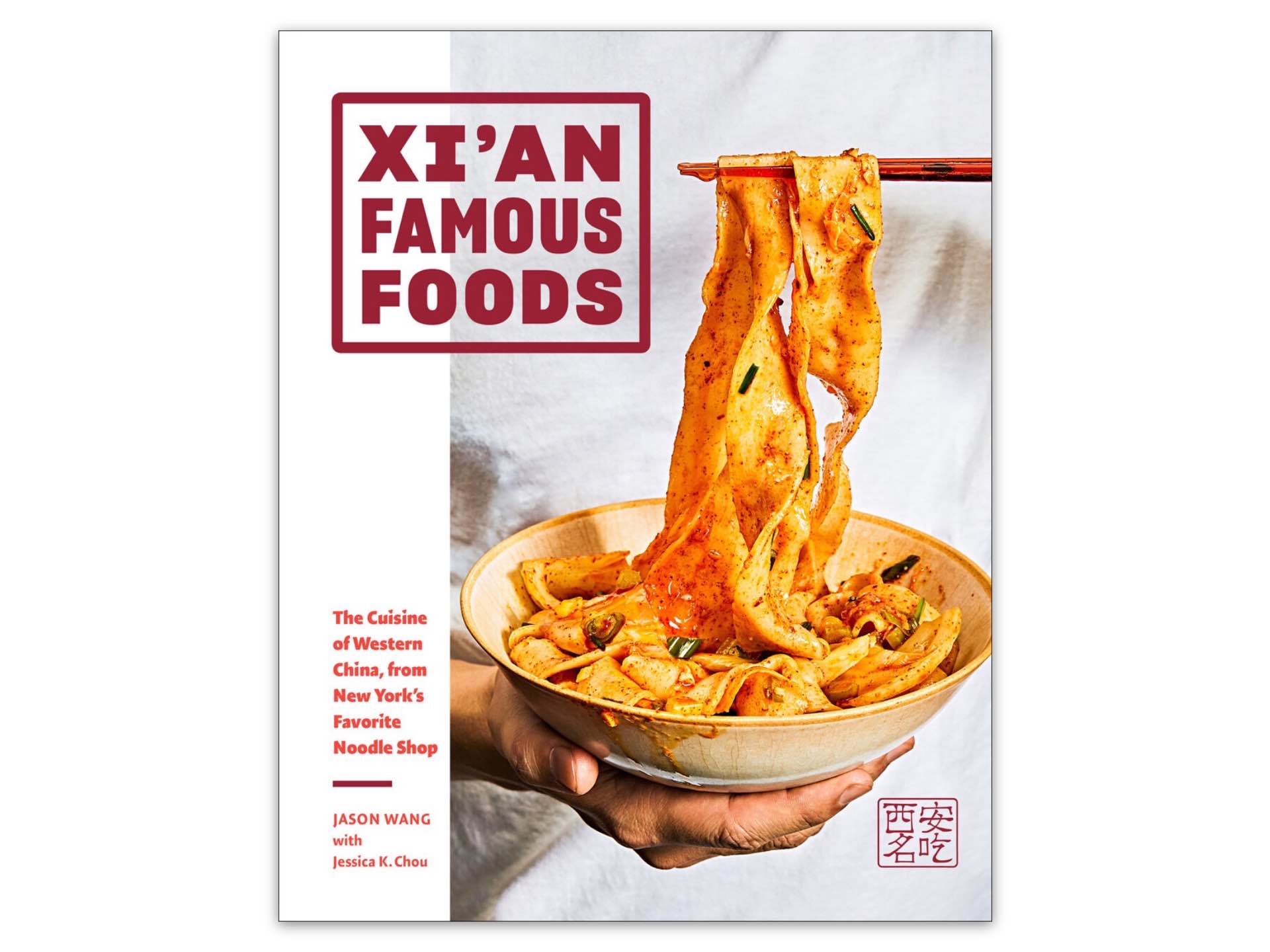 Coming in One Week: The Official "Xi'an Famous Foods" Cookbook by Jason Wang
Thanks to Jason Kottke, I discovered that one of the best restaurants in NYC, Xi'an Famous Foods, is about to drop a huge (as in, 304-page!) cookbook in just six days.
The full title is Xi'an Famous Foods: The Cuisine of Western China, from New York's Favorite Noodle Shop, and it was written by CEO Jason Wang himself, with contributions from Jessica K. Chou and photography by Jenny Huang.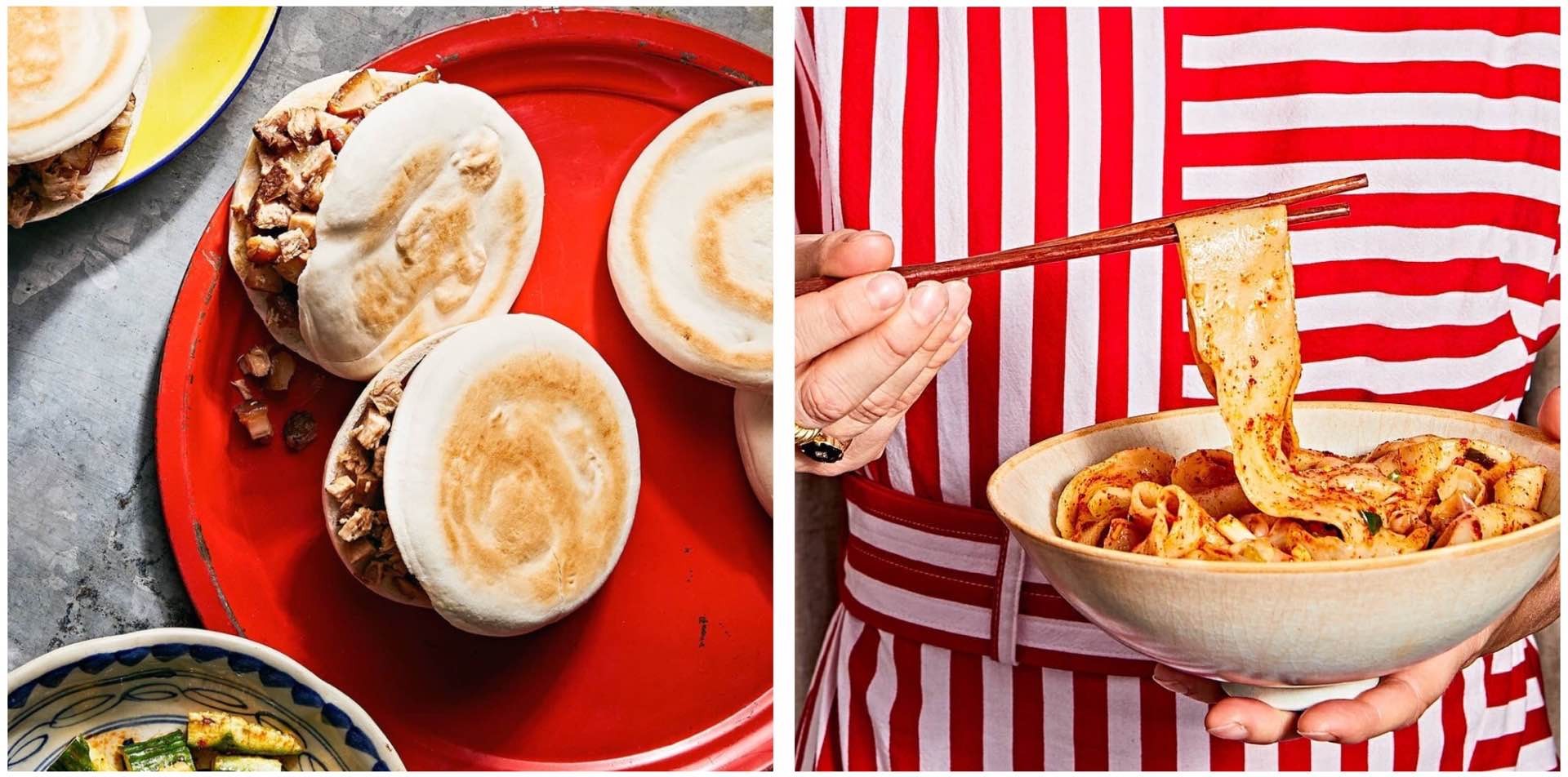 Anyone who's ever eaten at one of Xi'an's locations will be excited at the prospect of recreating these amazing dishes at home — like their Stewed Pork Burgers (above, left), their Spicy Hot-Oil Seared Hand-Ripped Noodles (above, right), and more — but their minds will be even more blown by the fact that this highly anticipated book also contains never-before-published recipes, as well as previously untold (and unflinchingly honest) stories about the restaurant's journey to success.
From the cookbook description:
Since its humble opening in 2005, Xi'an Famous Foods has expanded from one stall in Flushing to 14 locations in Manhattan, Brooklyn, and Queens. CEO Jason Wang divulges the untold story of how this empire came to be, alongside the never-before-published recipes that helped create this New York City icon. From heavenly ribbons of liang pi doused in a bright vinegar sauce to flatbread filled with caramelized pork to cumin lamb over hand-pulled Biang Biang noodles, this cookbook helps home cooks make the dishes that fans of Xi'an Famous Foods line up for while also exploring the vibrant cuisine and culture of Xi'an.
 
Transporting readers to the streets of Xi'an and the kitchens of New York's Chinatown, Xi'an Famous Foods is the cookbook that fans of Xi'an Famous Foods have been waiting for.
The Xi'an Famous Foods cookbook comes out October 13th, 2020 but can be pre-ordered right now so you receive it as soon as possible.
Pre-order the book in these formats: