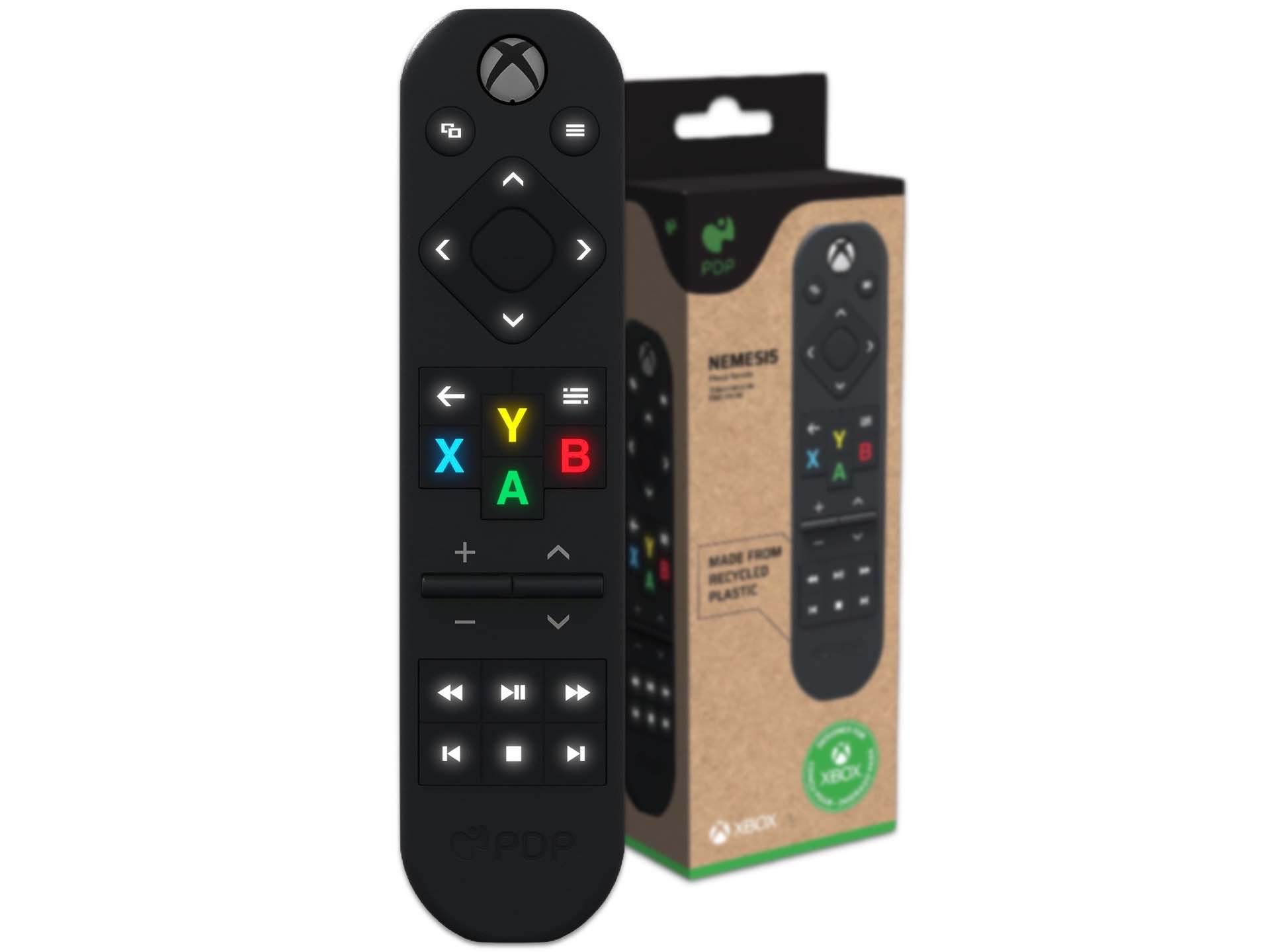 Coming in November: The PDP "Nemesis" Media Remote For Xbox Series X|S
The "game console media center" space isn't one you'd normally turn to for eco-conscious product design, but that doesn't mean there aren't companies out there thinking about it. Such is the case with the upcoming Nemesis media remote by PDP, which is made from 50% recycled plastics and makes use of a built-in rear solar panel (or USB-C charging if you prefer) to avoid single-use batteries.
Those backlit buttons you see above are motion activated so you can easily track down the remote in a dark room, and in addition to having all the typical media playback controls, you also get access to functional ABXY buttons since it's officially licensed by Xbox.
Look for the PDP Nemesis remote to drop on November 11th, 2023.