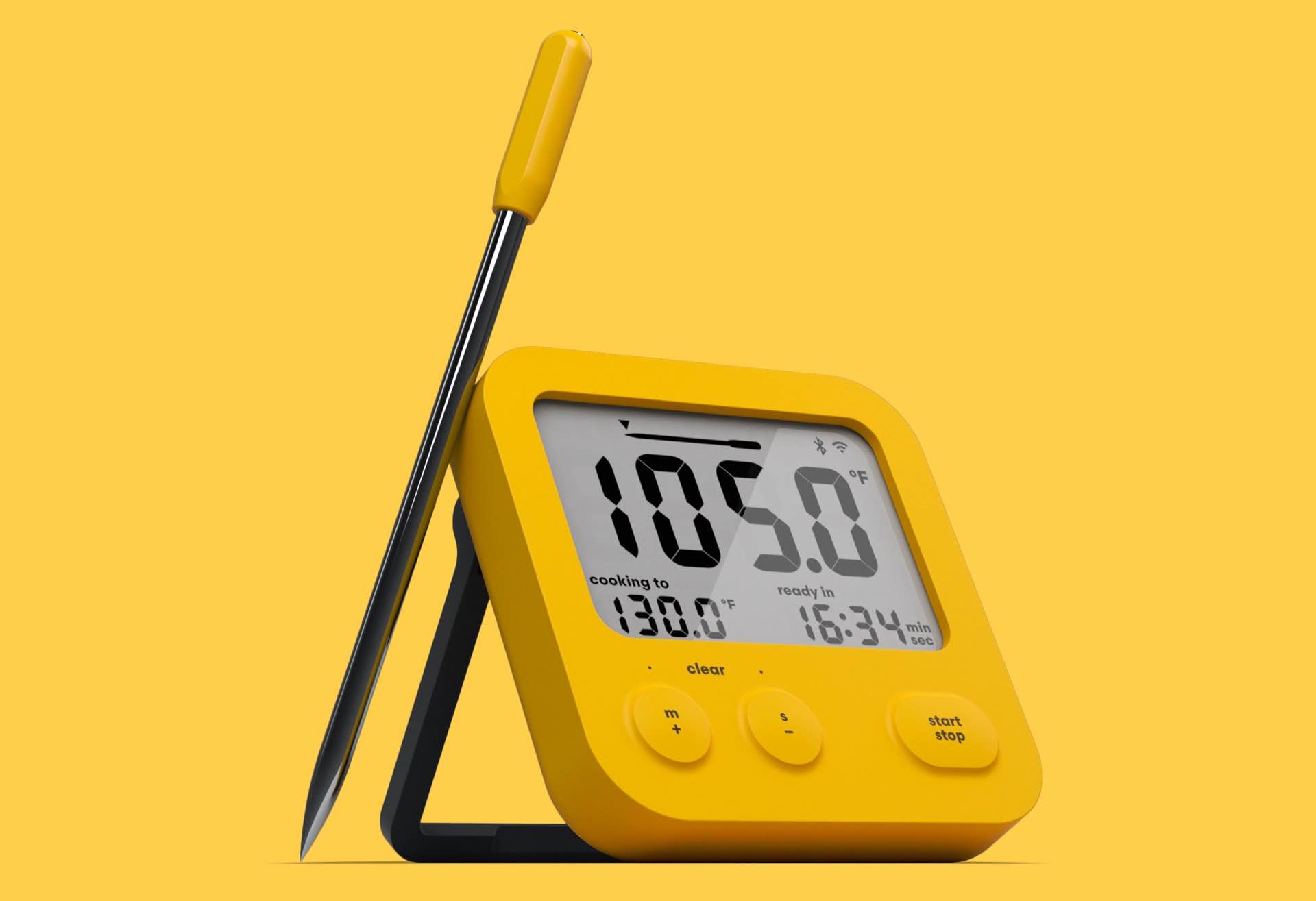 Gadgets We're Keeping an Eye On: The Combustion Inc. Grilling Thermometer
Chef and entrepreneur Chris Young — co-founder/former CEO of ChefSteps, creator of the Joule sous vide wand (now, like ChefSteps, owned by Breville), and co-author of Modernist Cuisine — has launched a new company called Combustion Inc., where they're developing a smart wireless thermometer + kitchen timer designed to calculate the perfect doneness of a piece of meat in any appliance (i.e. sans water and sous vide bag):
The probe measures temperatures outside and inside the food, in the center and at the surface, and nearly everywhere in between (really). It estimates the size and shape of your food and senses how quickly and evenly it's cooking.

This makes it extremely good at predicting cooking and resting times so that you don't have to guess. The timer lets you keep an eye on things and gives you the countdown to perfect food, every time.
According to their FAQ page, the thermometer doesn't just get temperature readings at the probe tip; it has eight sensors to measure along a gradient from the center of the food to the surface — which, combined with a bunch of algorithmic wizardry, should give you the most accurate possible reading.
The probe itself is also much thinner than other wireless thermometers, so it won't feel "like jamming a pencil into your food" 😆
There's no set release date or price yet — only that it should hopefully release later in 2021 — so all I can tell you to do is what I'm doing myself: Go to the Combustion site and sign up for the mailing list to find out as soon as the thermometer releases. (This will also earn you a 30% off purchase price, which is neat.) If you wanna use my personal referral link specifically, well, cheers!