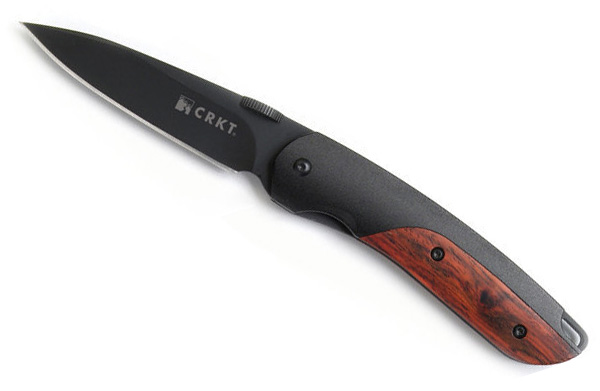 CRKT's Delegate Knife
Every man needs a good, foldable knife he can have close by for who knows what. Maybe it's for opening that latest shipment from Amazon, or maybe it's for gutting a river trout. Hey? Why not both?
CRKT's Delegate Knife looks mighty handsome. It has a 3-inch black stainless blade, that fits snugly inside the black aluminum with cocobolo wood handle. And the blade flips out easily thanks to CRKT's assisted opening technology called "OutBurst".