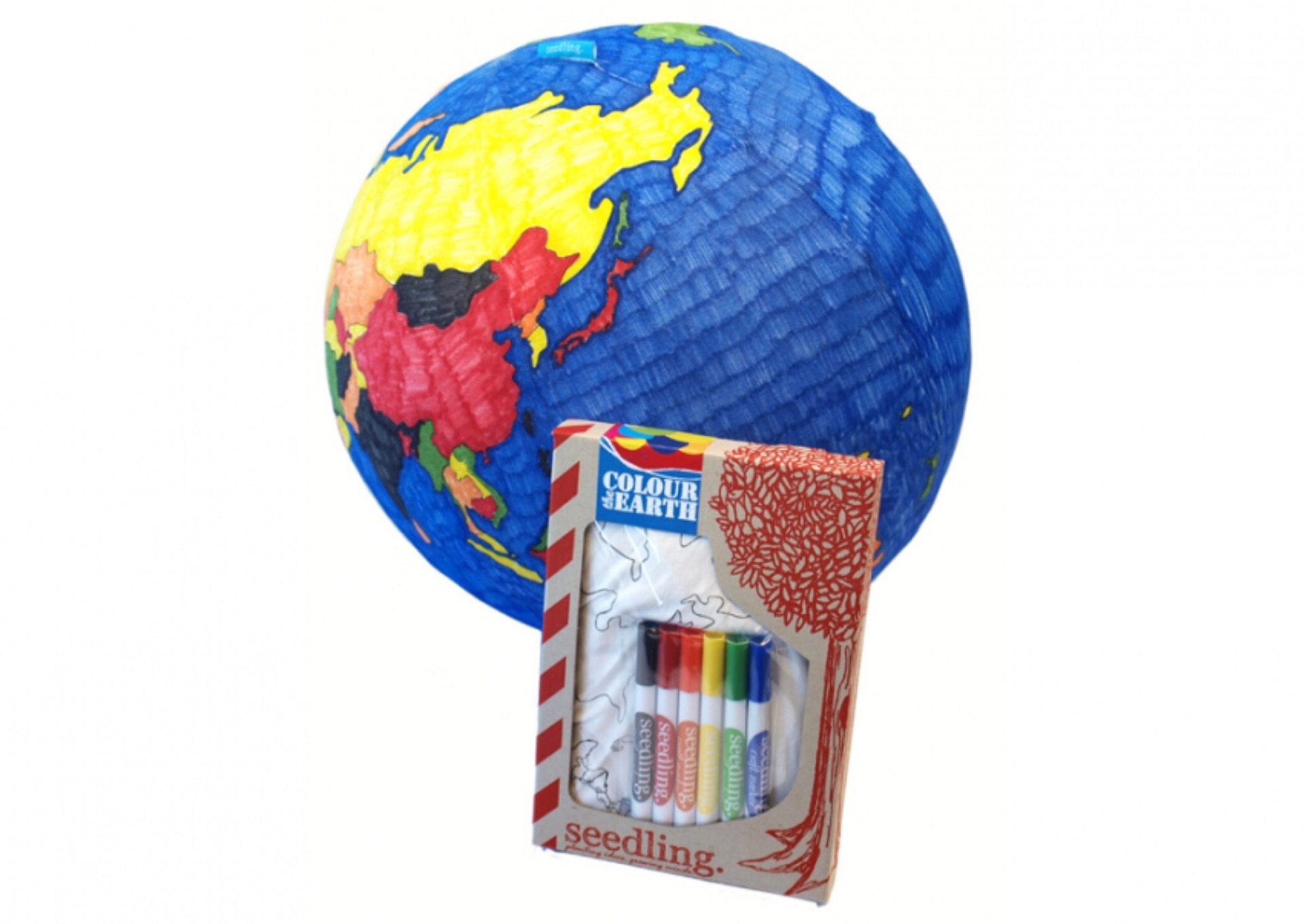 "Colour the Earth" Globe
The "Colour the Earth" globe by Seedling is a fun inflatable globe that can be colored with included craft markers. It's a great way to get kids thinking about geography and fire up their creativity as they color the world any way they see fit. Orange oceans and multicolored countries? Sure, go crazy! Simply inflate the globe with a ball pump or bike pump and you're set.
Get the globe for $20 on Amazon.