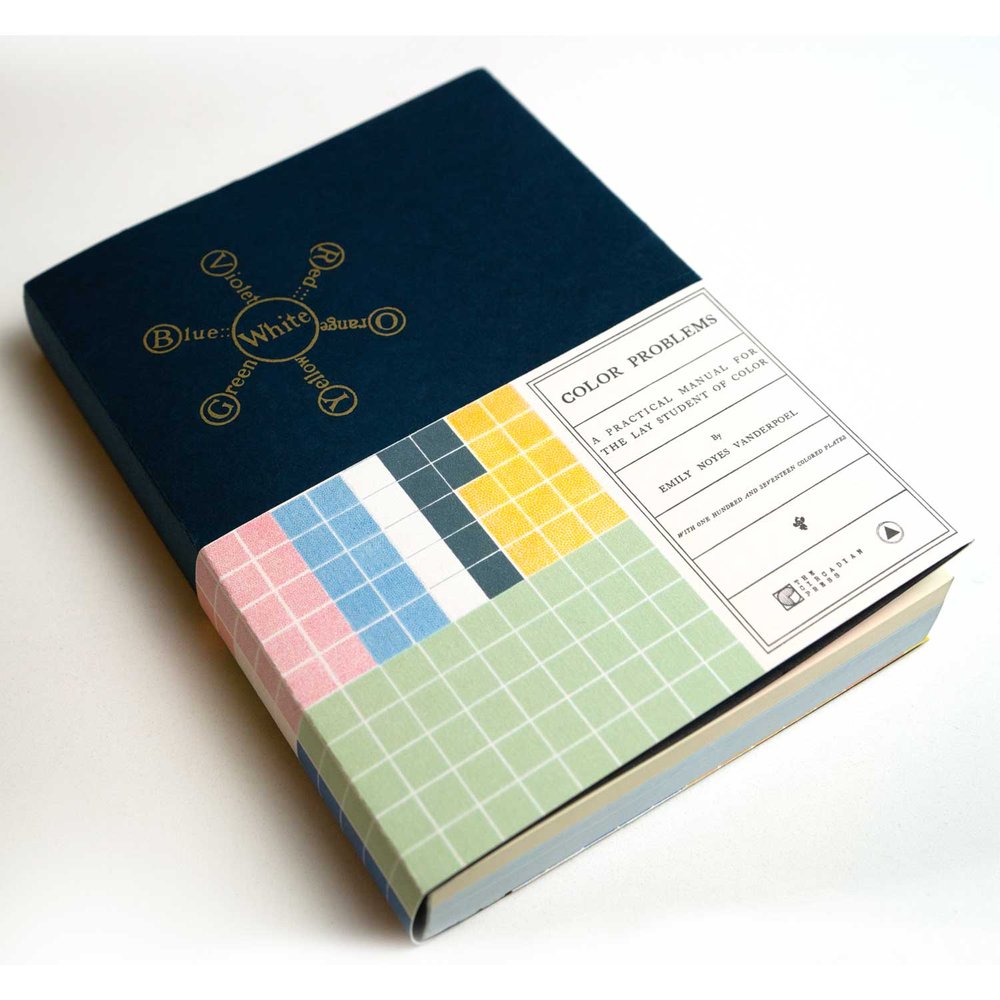 'Color Problems' by Emily Noyes Vanderpoel [2018 Edition]
In 1902, artist and historian Emily Noyes Vanderpoel published a manual on color theory called Color Problems: A Practical Manual for the Lay Student of Color, which was decades ahead of its time:
Through a 21st century lens, she appears to stumble upon midcentury design and minimalism decades prior to those movements. Presenting her work as a painting manual under the guise and genre of flower painting and the decorative arts—subjects considered "appropriate" for a woman of her time—she was able to present a thoroughly studied, yet uniquely poetic, approach to color theory that was later taken up and popularized by men [shamefully, without crediting Vanderpoel —Ed] and became ubiquitous in contemporary art departments.
The book has languished in obscurity through several formats over the years, which is why I think the recent re-issue of Color Problems — which got its start on Kickstarter — will easily become the canonical one that finally does justice to Vanderpoel's brilliant, visionary legacy.
From the publisher:
Emily was a remarkable and tenacious academic mind. Alongside a rigorously studied examination of the principals of color theory, her gridded Color Analysis works predict abstract art movements, while her quiet experiential Color Note watercolors denote a particular sensitivity to time and place.

Emily's principal motivation was to make color theory available to every person, not just artists or people in graphic trades. Her idea that homemakers and everyday people could benefit from a better understanding of color was a radical democratization of a perviously niche discipline.
Get the book in these formats: