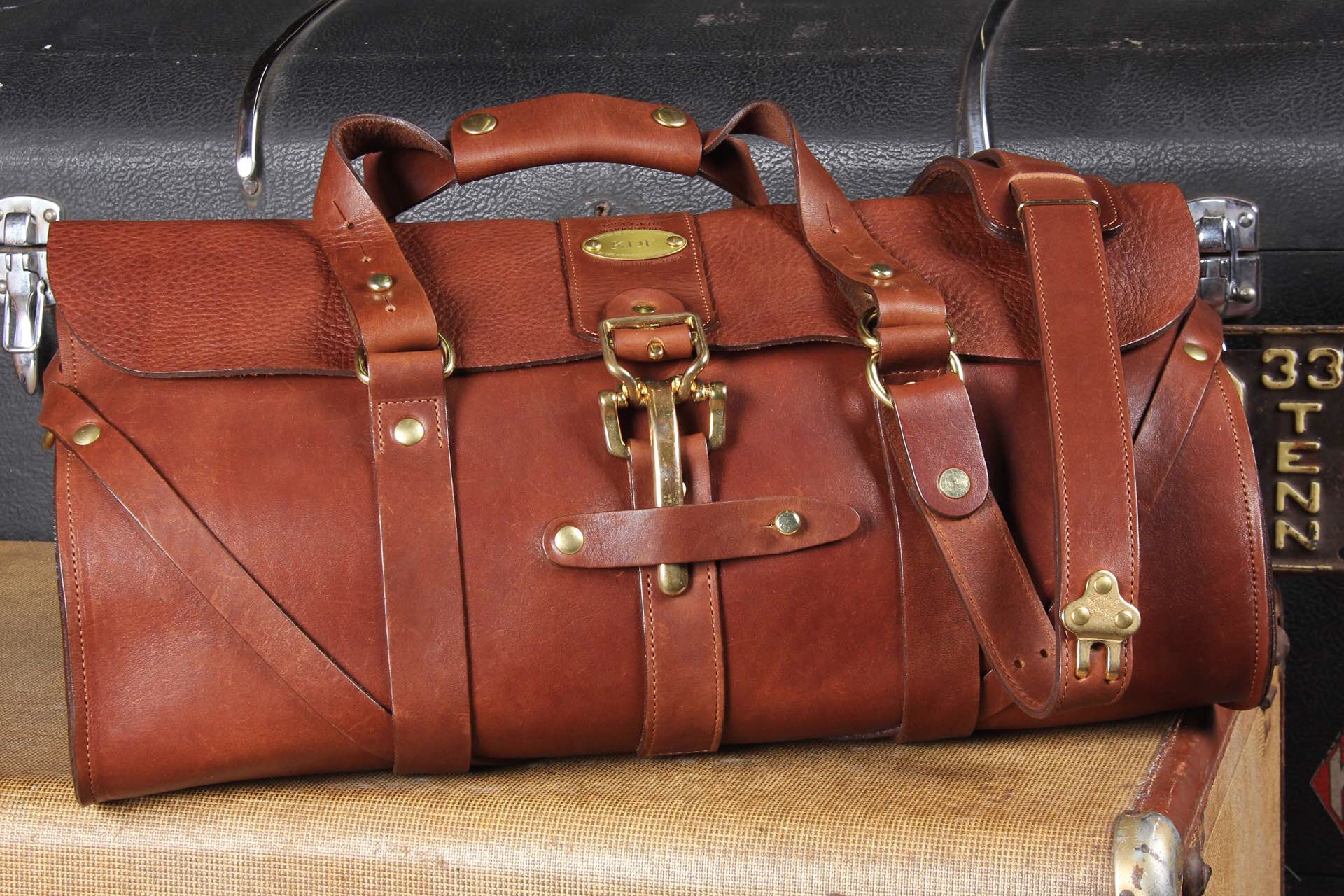 Colonel Littleton Grip No. 1 Leather Travel Bag
If you had boarded a train during the time period of the 1870's to the 1940's, your travel bag would have been called a grip. A grip was not a bag you checked to the baggage car or entrusted to the care of someone else. It was a personal bag kept with you at all times. Likewise, the Colonel's No. 1 Grip is designed as a carry-on-bag and not a bag to be checked.
The No. 1 Grip bag from Colonel Littleton is one of those bags that will surely earn you compliments everywhere you go, and with proper care will likely outlast you.
The main body is made from durable vegetable-tanned vintage brown polished leather, while the flaps and ends are made of soft and supple dry-milled leather. It sports solid brass hardware throughout the exterior, with several additional features — such as rivets and stitching at key points, plus two straps that overlap underneath — which lend the bag additional strength and longevity.
It's spacious enough to carry clothes and other necessities for a weekend trip, or if you're a savvy packer, even an extended stay. Just know that you'll be carrying it everywhere you go.
Get the No. 1 grip for $840 at Colonel Littleton. It's pricey to be sure, but think of it this way: Buy one for a close friend or relative and you won't have to get them any more Christmas or birthday presents for the next 10 years!