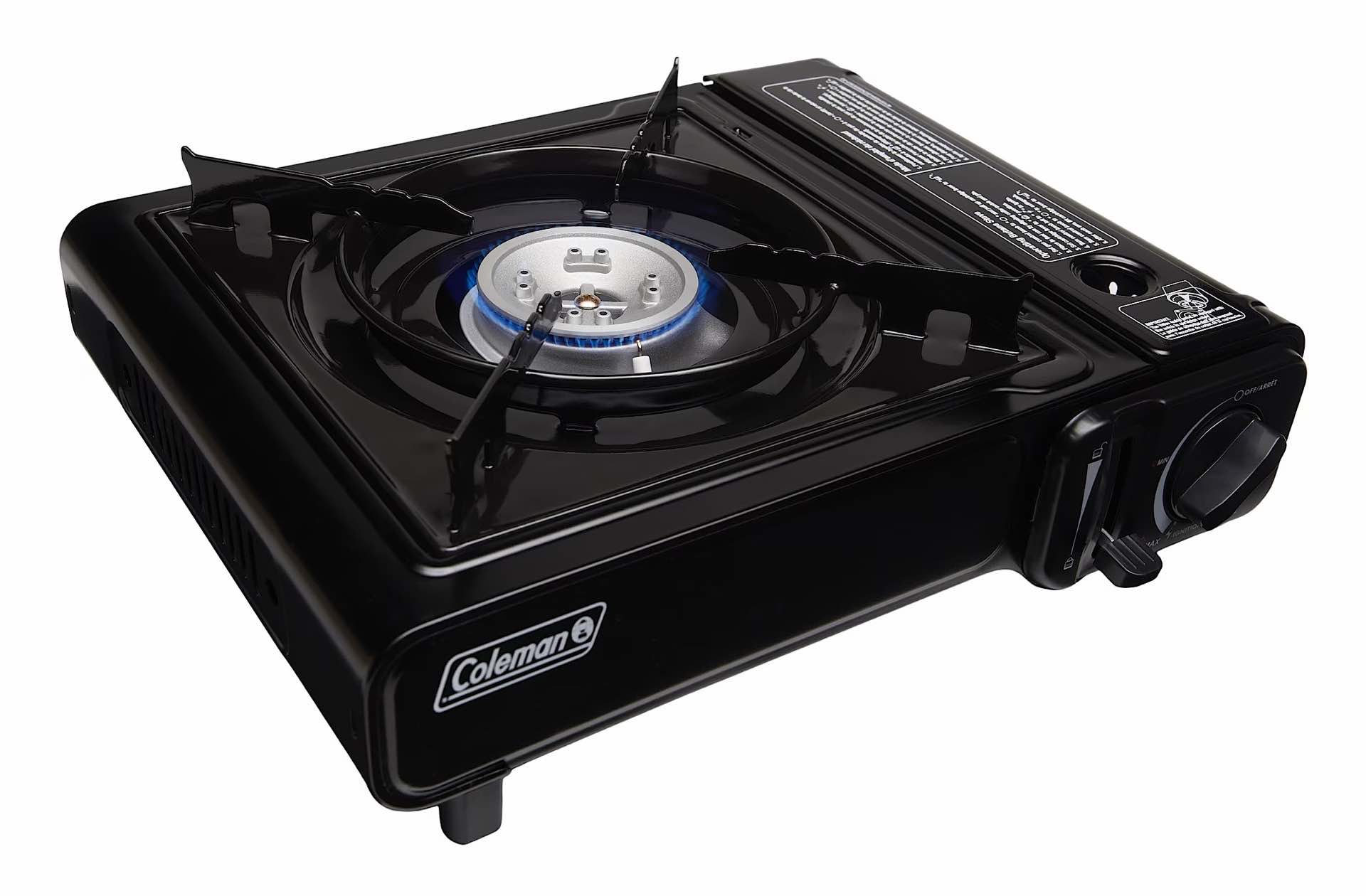 Coleman Classic 1-Burner Butane Camping Stove
My family and I are currently dealing with the sudden and traumatic loss of our beloved motorhome — long story, please don't ask — and we're doing some tent camping around northern California as we try to get back on our feet. Cooking meals is one of a thousand problems we've had to solve, and so far, our Coleman camp stove has been working like a champ to keep us fed with hot meals.
It's your typical one-burner setup fueled by butane canisters. Nothing too fancy here; you simply load up a canister in the side compartment (with the neck cutout facing up), press the front lever down to lock it into place, then turn the flame control knob all the way until it clicks to light it.
We've found that a pot of water boils in 5–10 minutes on this stove, which we've made use of for our morning pour-over coffees. Cooking one-skillet meals has been fine as well. I don't have anything bad to say about the thing, really, and I foresee us continuing to use it often in the coming weeks. I appreciate that it comes with a carrying case too, even if it's a bit on the cheaply made side.
You can get this stove for $32 on Amazon. I recommend it even if you don't have a life-altering catastrophe to contend with 🙃 It'd be great for normal camping trips too, y'know?