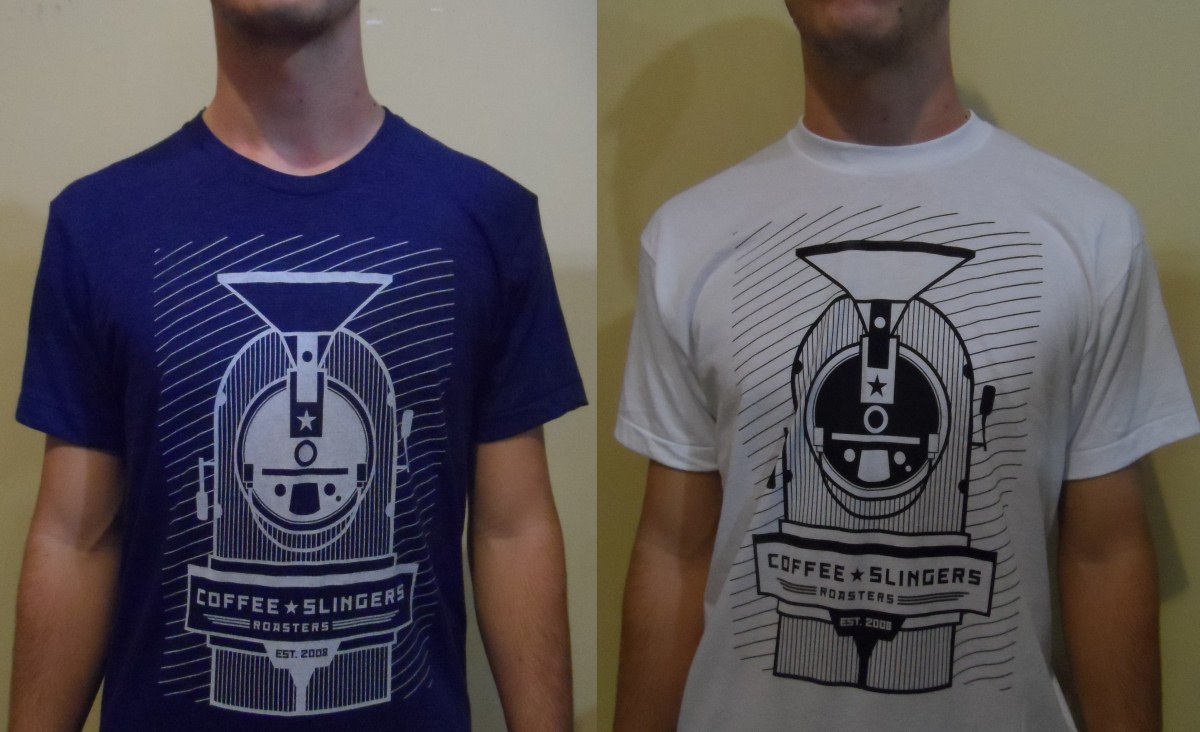 Coffee Slingers T-Shirt
Coffee Slingers is one of the best coffee shops and roasters in my home town of Oklahoma City. If you're ever in town you should really check the place out and get some delicious coffee, but a trip to OKC isn't required to get one of their awesome t-shirts.
The design of the roasting machine and the iconography are all great, plus they print on American Apparel shirts so there's no issue with comfort. Each tee is $20 + shipping, and comes in Heather Gray, Tri-indigo Blue, or White.