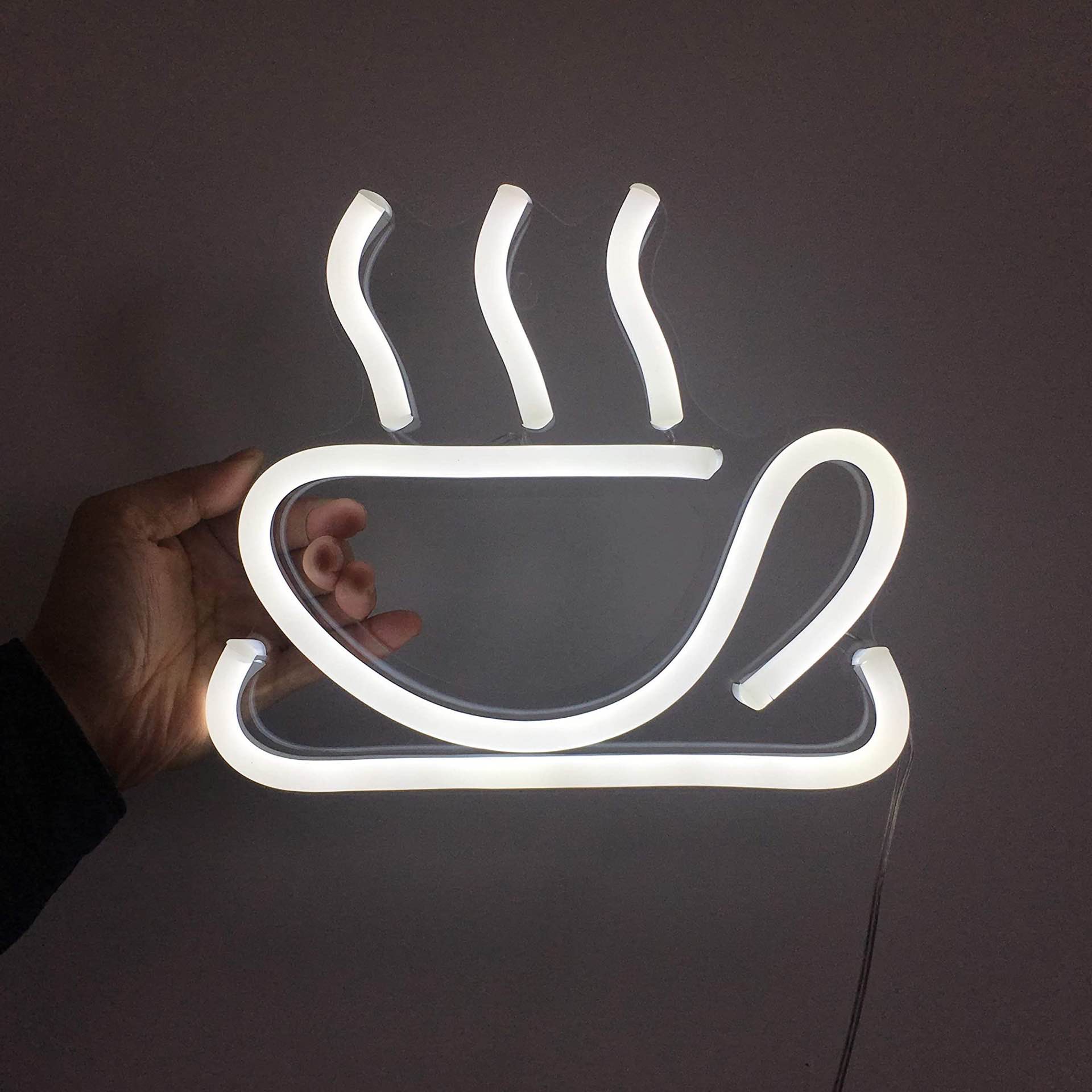 Coffee Cup Neon Light Sign
This coffee cup neon sign is a cool little addition that complements any coffee or espresso station, even when it's not lit up. Well, I say neon, but really it's a soft LED light that uses flexible tubing instead of fragile glass, with an acrylic plate backing to keep its shape better.
Add this bit of whimsical café ambiance to your coffee nook for $49 on Amazon.