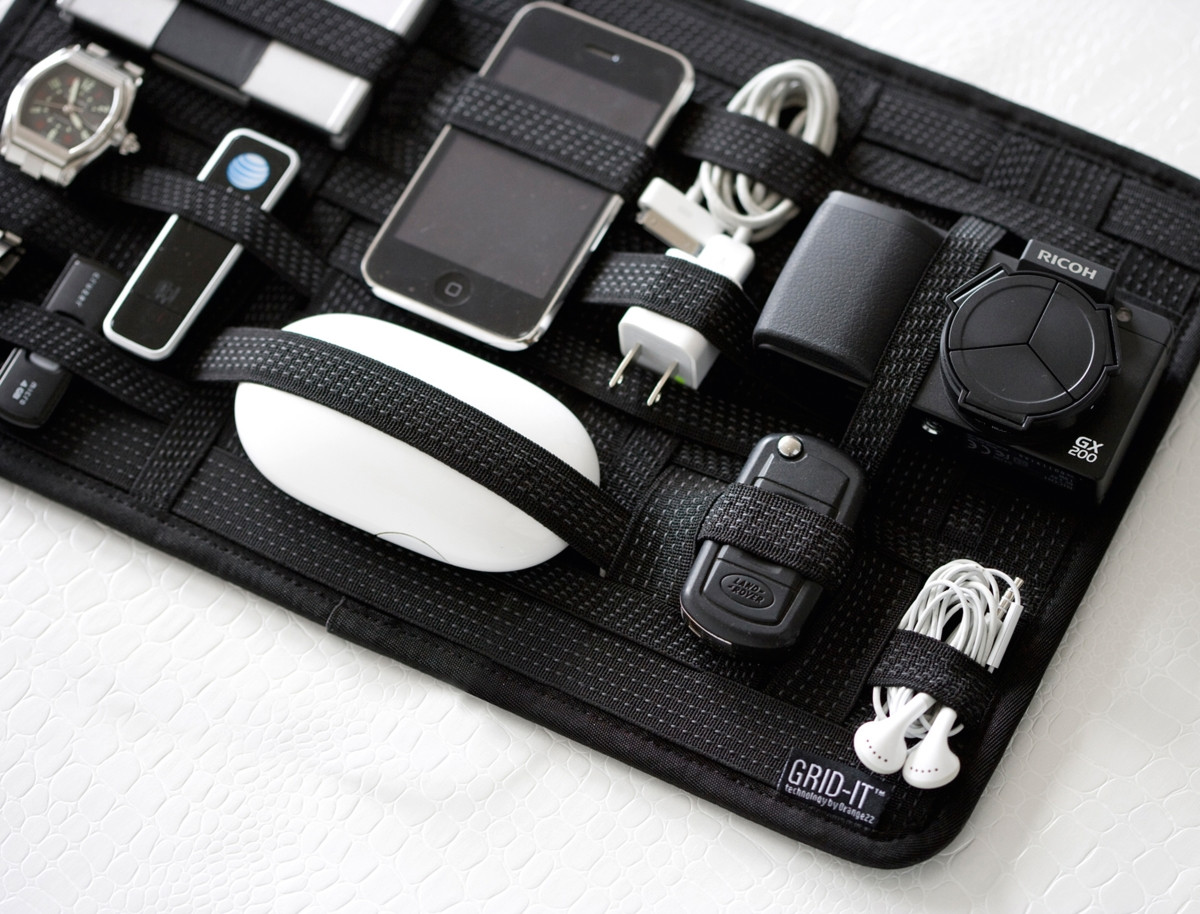 Cocoon GRID-IT Organizer
Theoretically, we'd all keep our pens, cables, and other knick-knacks in a single, easily-accessible place. But in reality? Stuff can quickly get lost or misplaced (or in my case, stolen by a rogue toddler). That's where the GRID-IT organizer comes in. It's a board of elastic belts that can be used to hold all your smaller items in place.
Capable of holding even your smartphone and mirrorless camera, it still fits perfectly into most bags. The 12″ x 8″ model goes for just $20.