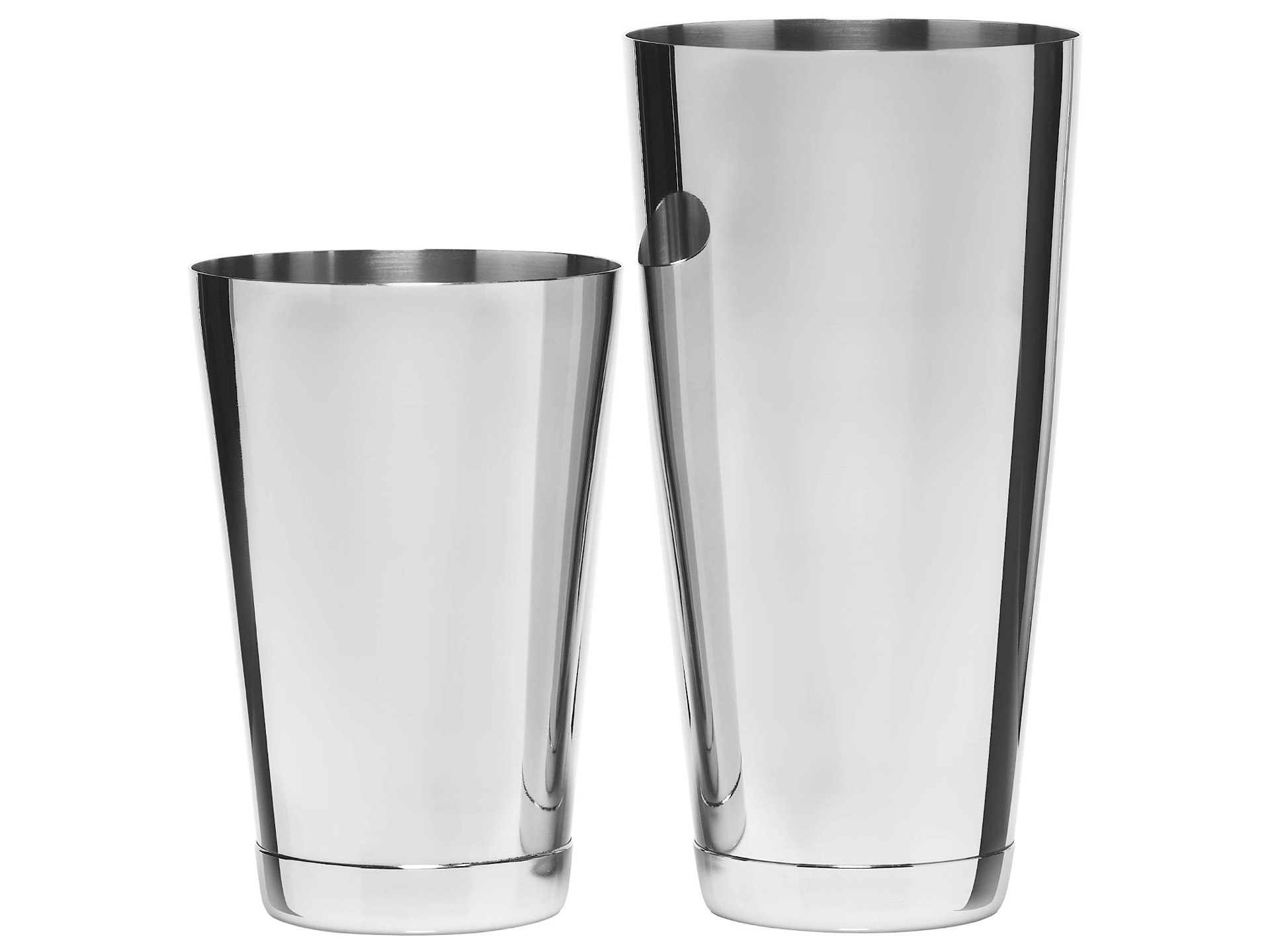 Cocktail Kingdom "Koriko" Weighted-Bottom Shaking Tins
Before we begin, I must note that the two pieces of this shaker are not sold together on Amazon as I write this on December 14th, 2021. I mean, they used to be, but that listing's unavailable so you have the buy the large and small tins separately. Don't ask me why, I don't make the rules.
With that out of the way, if you're assembling a home bar setup and need a cocktail shaker (as all barware collections do), the Koriko by Cocktail Kingdom is often the top choice among bartenders and mixology enthusiasts all over.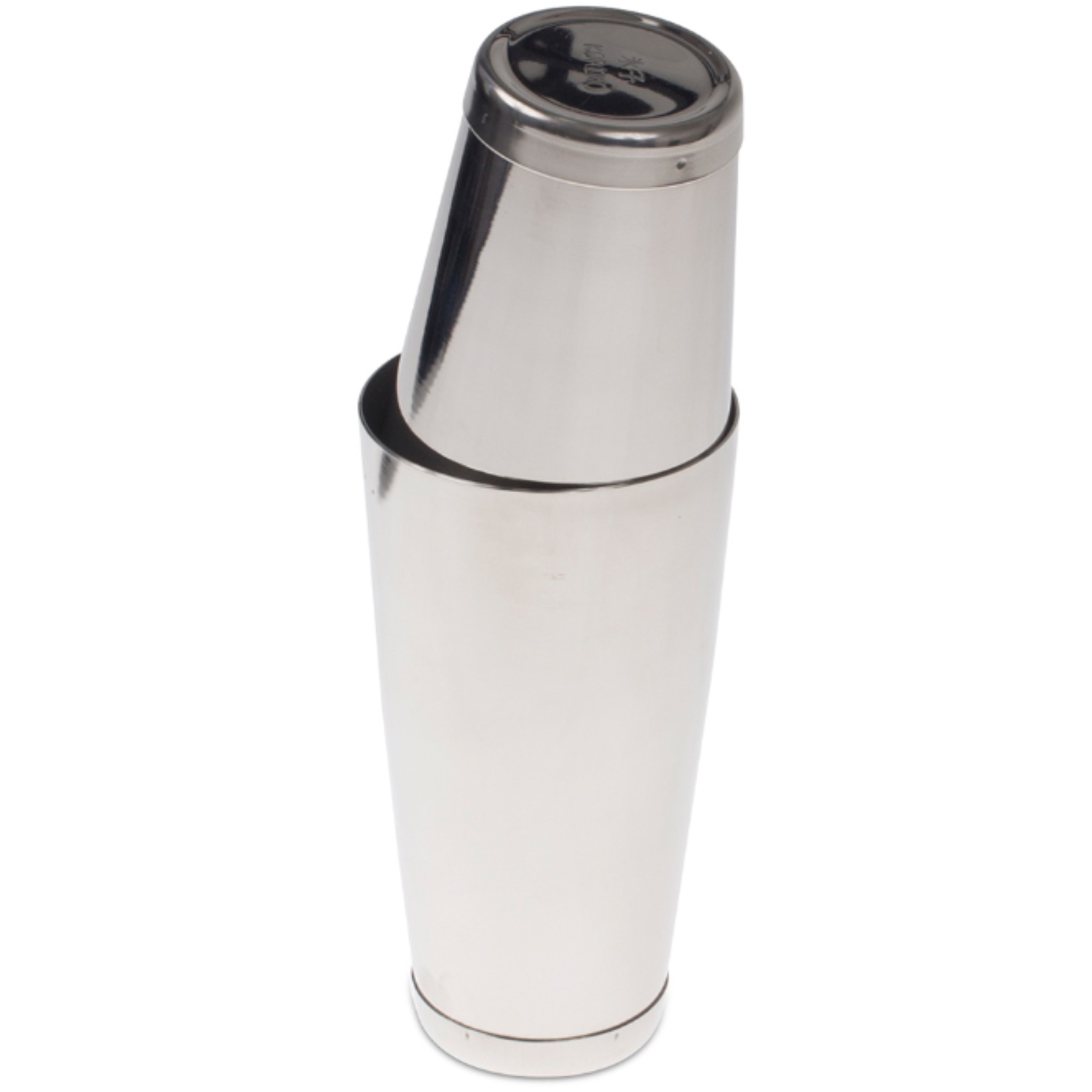 When the two sturdy cups are nested together, they create a tight seal so your lovingly crafted drink doesn't come flying out everywhere as you shake vigorously. However, when you do need them to come apart, they have just enough flex that you can give them a squeeze and they'll open right back up for pouring.
These tins have a level of quality you can feel every time you pick them up, they have a good amount of capacity (enough for two drinks at once), they're easy to wash, and as long as you don't bang them up too badly — meaning, don't use them for scooping ice from a bin — then they should remain reliable bar companions for years to come.
You can get the two individual pieces at these links:
Pair with a Hawthorne cocktail strainer for best results.