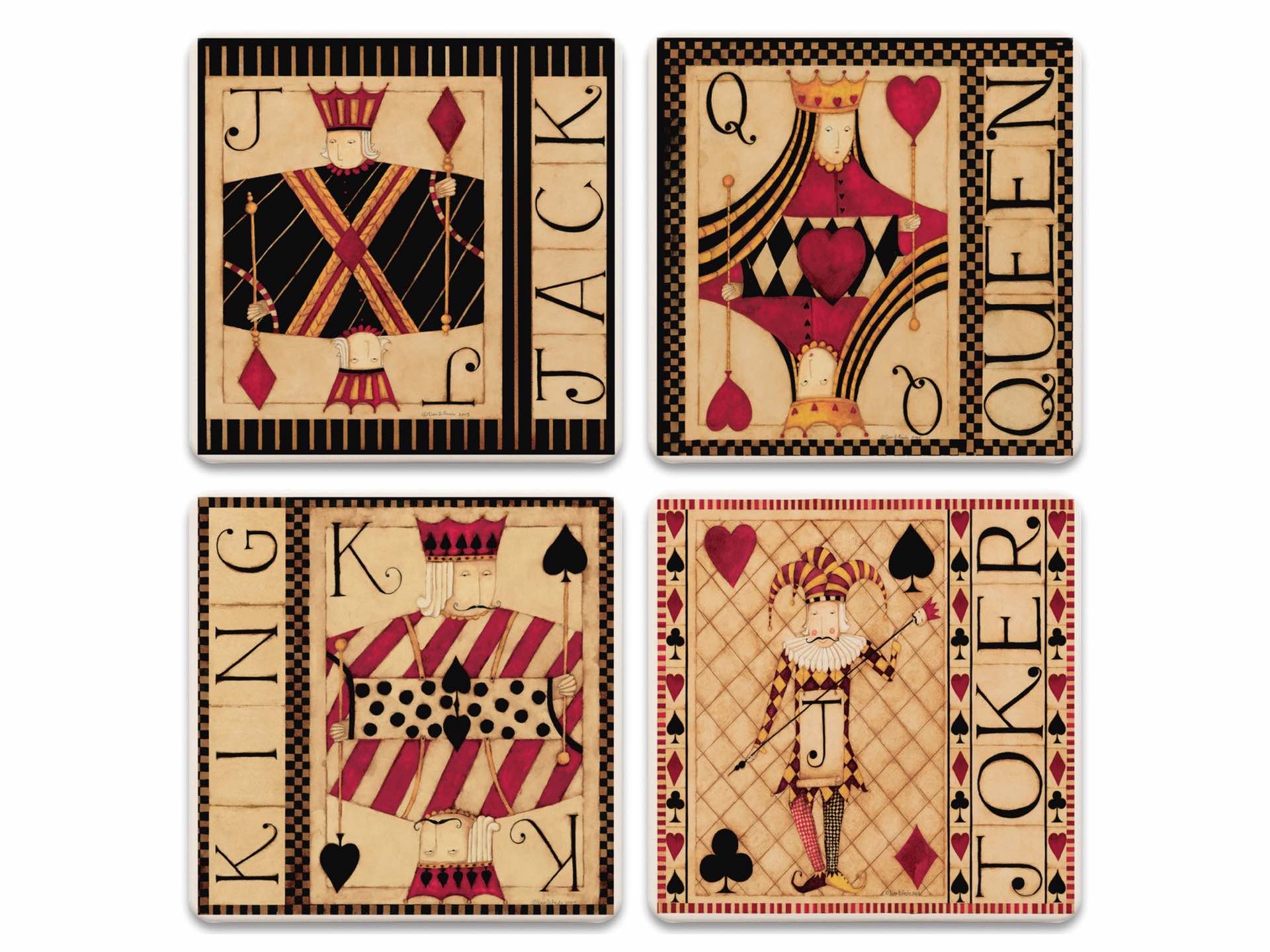 CoasterStone x Dan DiPaolo "Game Cards Collection" Absorbent Drink Coasters
You may recognize the art of Dan DiPaolo from those little paintings of French chefs you see in department stores everywhere. And if you like that style, you'll probably like these licensed 'playing card' coasters sold by CoasterStone, a company that prints all kinds of artworks on coasters made of cork-backed soapstone.
Aside from their cute aesthetic, these coasters have the added benefit of being porous enough to absorb droplets of condensation from your drinkware, releasing it later through evaporation. No more liquid rings, no more dripping everywhere. It's simple science at work but it feels like magic, y'know?
Anyway, get this set of game card coasters for $20 on Amazon. You can also browse their store or run a search for their products to see the almost overwhelming number of other options they offer.