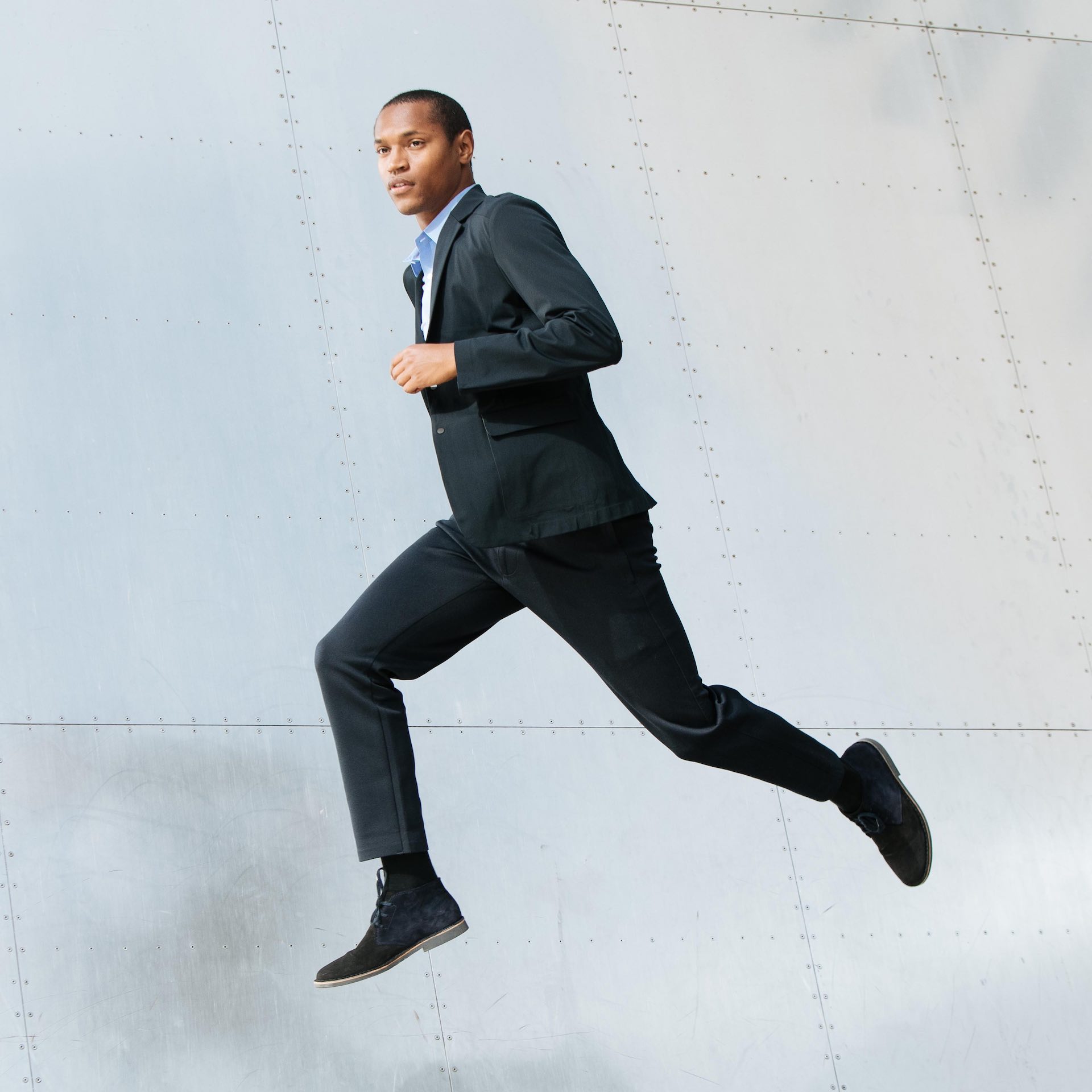 Clothes that Work as Hard as You Do (Sponsor)
We've all come to expect the most from our athletic clothes. But for some reason, the clothes we wear to work – when we've got to perform at our best – still hold us back. In an age where clothing is getting more and more capable, our everyday wardrobe still feels stiff and constricting – as if it were designed for a static mannequin, with fabric and construction that hardly changed in decades. The time for change is now.
Spearheading the long-overdue reinvention? Ministry of Supply, a menswear brand that uses performance technology and real-life experience to create professional essentials – think dress shirts, slacks, and sweaters – that wick sweat, ventilate, and enable movement just like your gym clothes do, while still looking like traditional office wear.
Take their Aviator 2 Suit, for example. It's designed to enable extreme movement without losing its formal structure, thanks to a special stretchy knit fabric that looks and feels like traditional woven material. To prove just how capable the suit is, Ministry of Supply co-founder Gihan Amarasiriwardena ran a half-marathon wearing the Aviator 2 (along with a dress shirt and dress socks from the brand), and broke the Guinness World record for fastest half-marathon time while wearing a suit.
Not only do the garments adapt to factors like body temperature and movement, but their classic, minimalist aesthetics and color palettes work for virtually any occasion, whether you add a tie for a big meeting or go untucked for weekend errands. Give Ministry of Supply a try for yourself – with 15% off first purchases, now's the time. Use the code TOOLSTOYS16 for 15% off your first purchase.
* * *
Our thanks to Ministry of Supply for sponsoring the site this week. Sponsorship by The Syndicate.