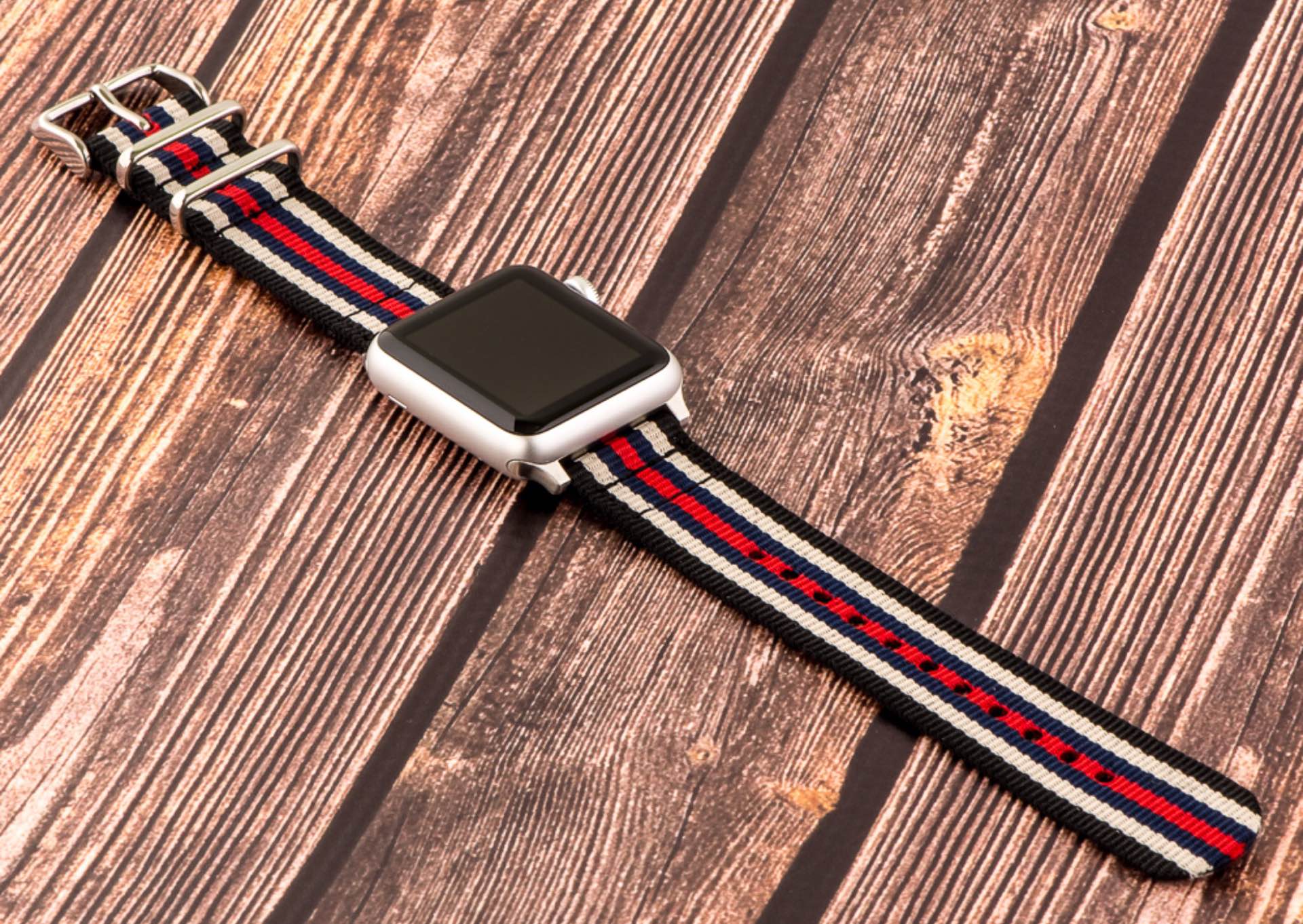 Clockwork Synergy's "Classic NATO" Straps for Apple Watch
Clockwork Synergy is a company that makes a lot of high-quality straps and bands for both regular timepieces and smartwatches. Their "Classic NATO" Apple Watch straps are particularly nice, as are their larger "Heavy NATO" ones.
Strong yet comfortable, these two-piece bands are crafted from high-quality ballistic nylon and fused between stainless steel hardware to create a durable heat seal. They come in a wide variety of colorways, so you can find one for just about any occasion. Even the adapters and buckles have color options to match the color of your Apple Watch.
Pictured in the hero image above is the classic black/tan/navy/red strap, and picured below is the heavy red/white/blue strap: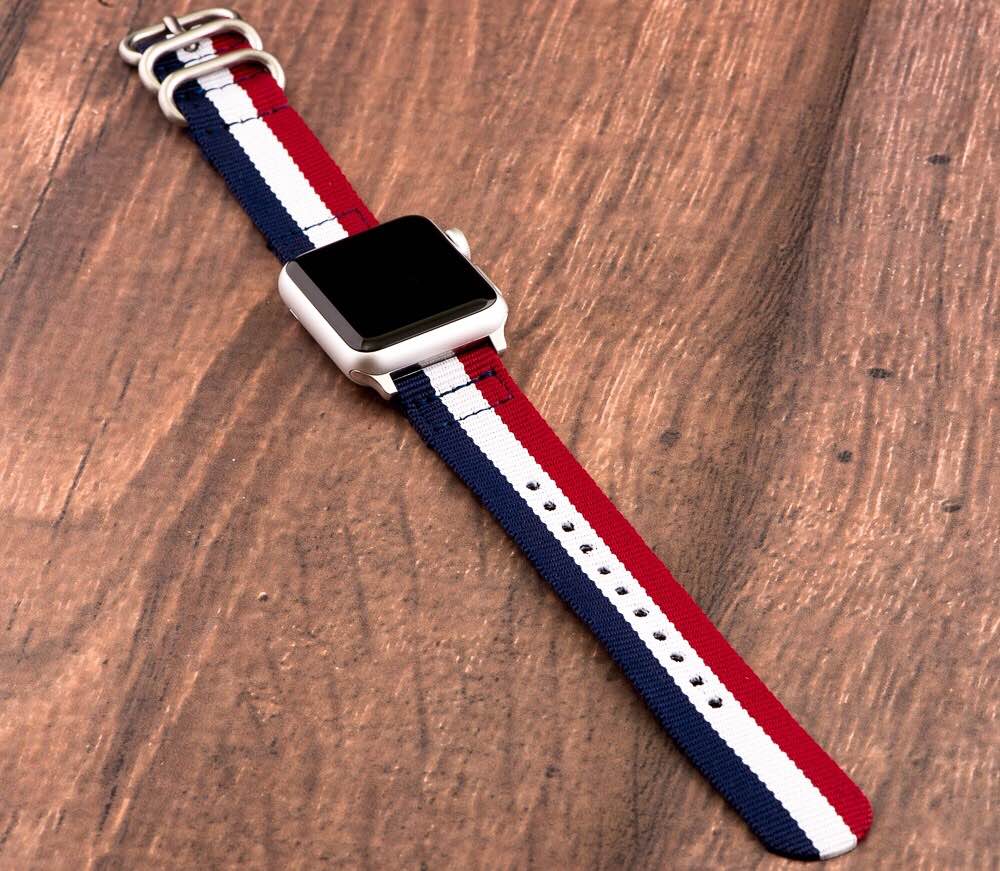 Get a "Classic" NATO or "Heavy" NATO strap for $25 or $30 respectively at Clockwork Synergy.