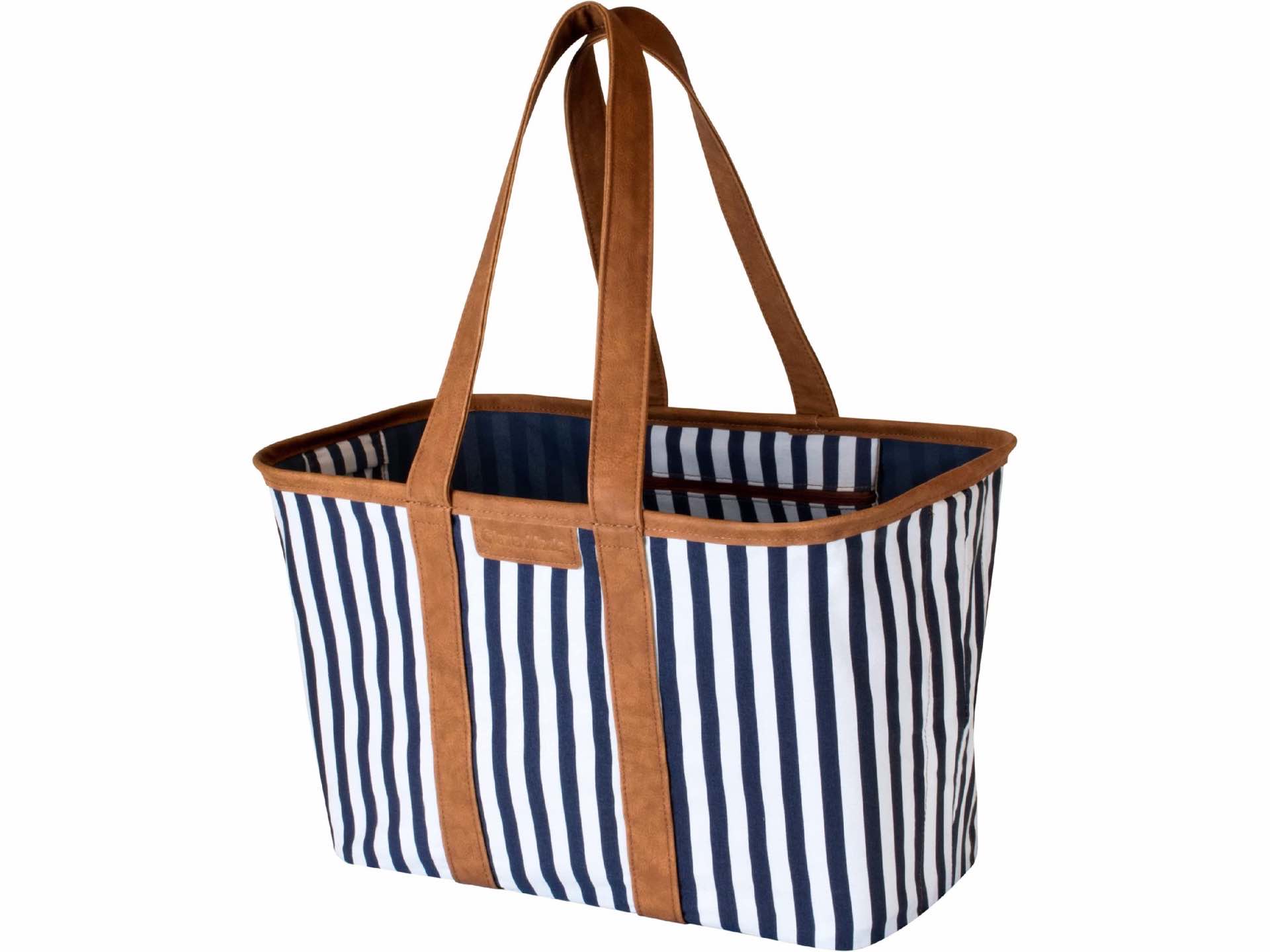 CleverMade "SnapBasket LUXE" Collapsible Tote Bag
CleverMade's SnapBasket LUXE is a nice big tote bag for carrying all your stuff with style. Whether you bring it to work, the gym, the classroom (as the teacher, that is), or you take it on shopping trips or other errands, this convenient and sturdy everyday bag is always up to the task.
It's made from heavy-duty canvas with vegan leather accents, and has stability feet on the bottom so it can stand on its own whenever you set it down (as pictured below). Inside the bag is a zippered pocket where you can stash your phone and other small items.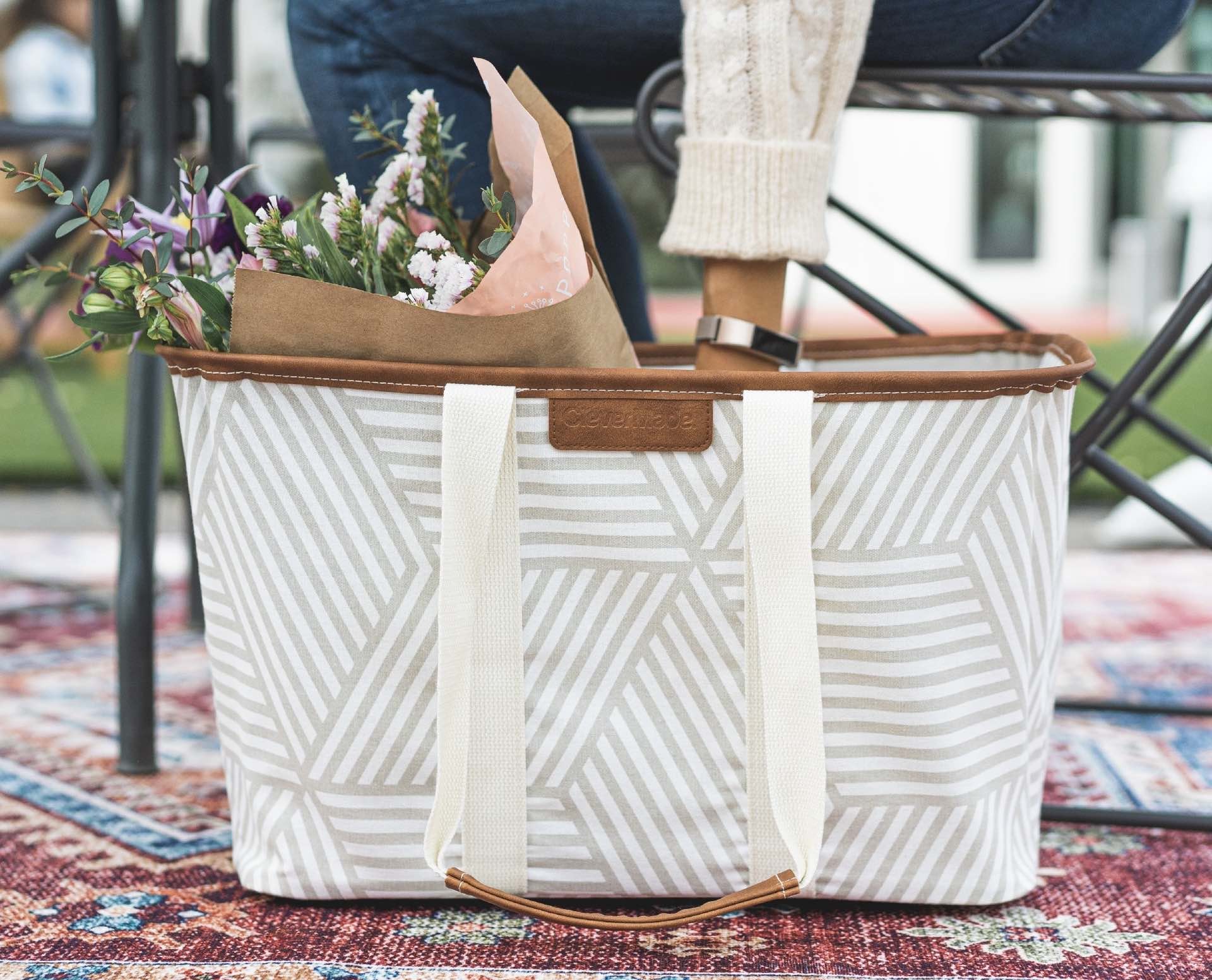 Perhaps its best feature however is the ability to collapse down practically flat so you can keep it under your work desk or otherwise out of the way when it's not in use.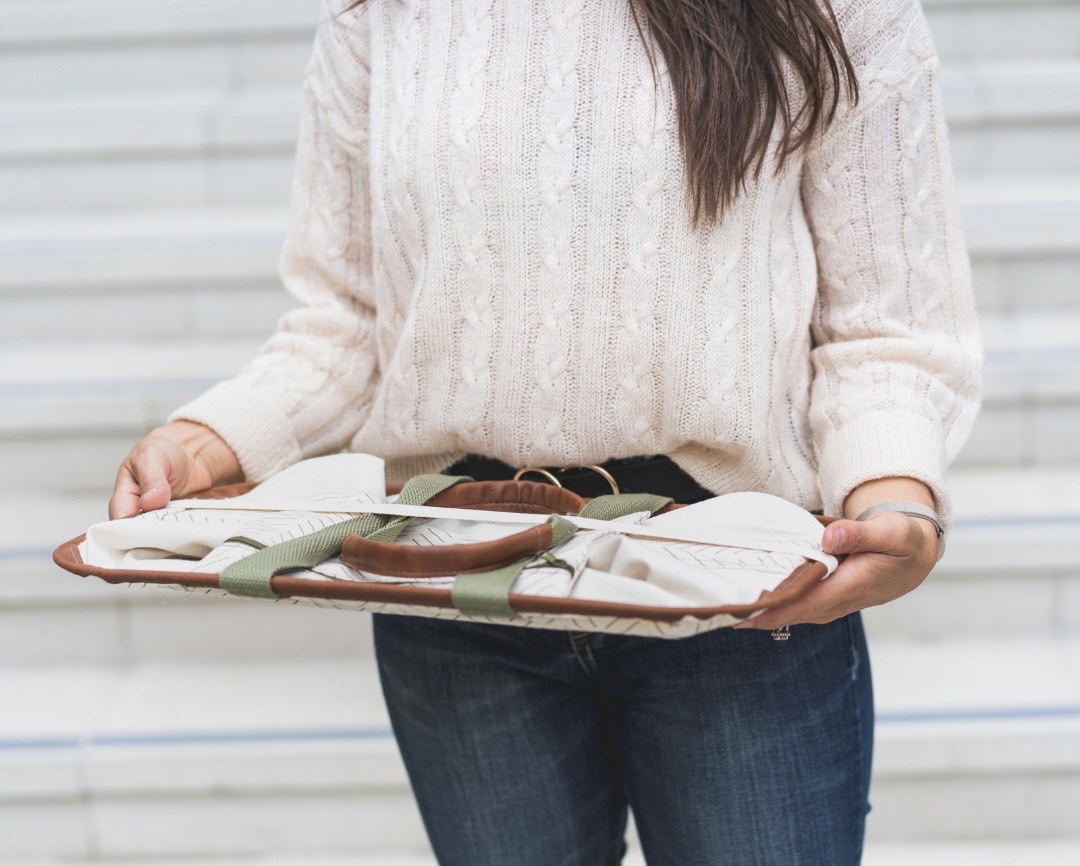 The tote comes in 30-liter ($40) and 20-liter ($30) sizes, each of which can hold up to 30 lbs or 20 lbs of weight, respectively. Both sizes have a variety of colors/styles to choose from.