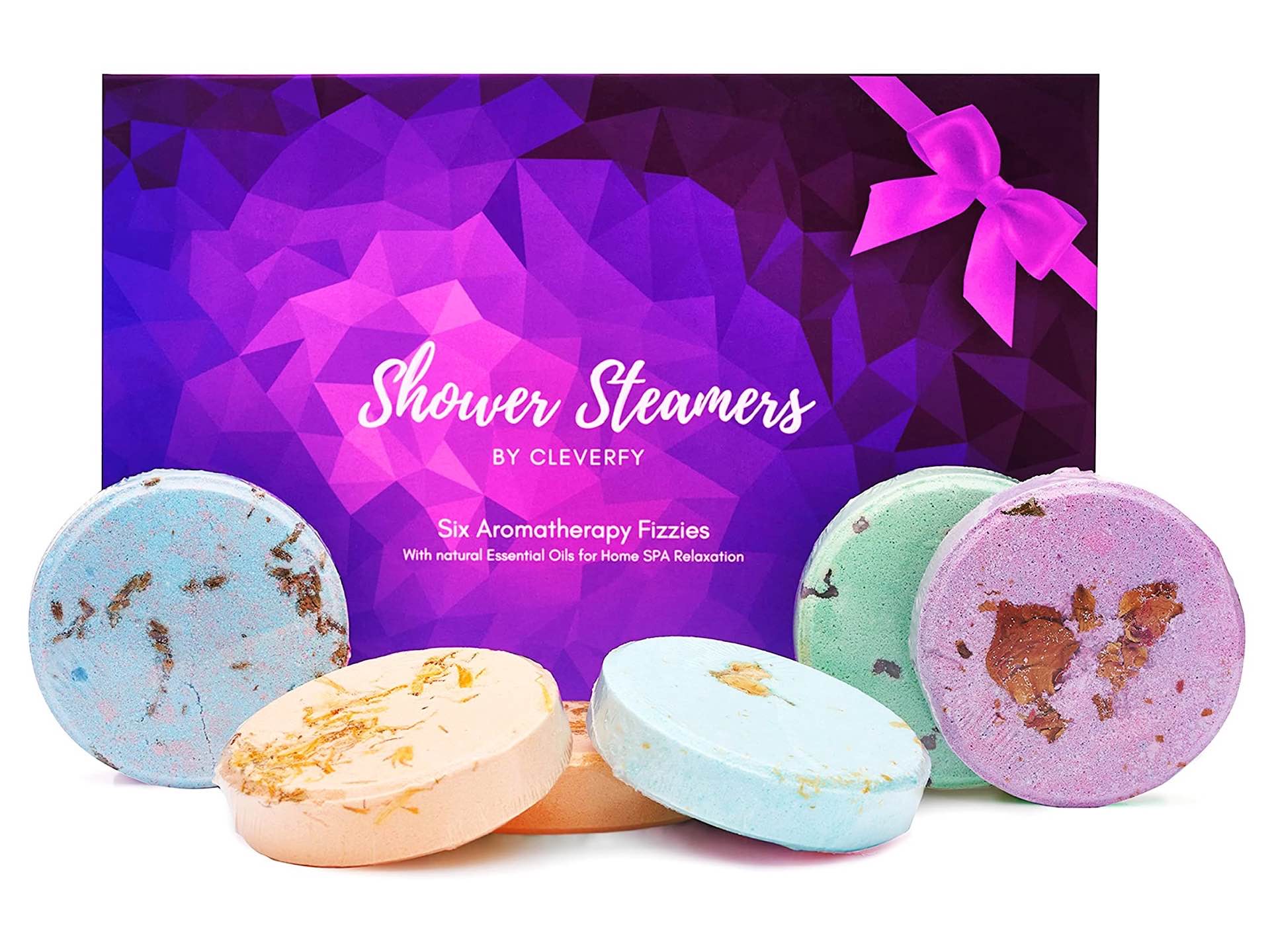 Cleverfy Aromatherapy Shower Steamers
One of the few things my wife laments about living in an RV — which I should note was her idea all those years ago, not mine — is that we don't have a bathtub, just a shower. Taking a long, hot bath is a luxury she sadly doesn't get to enjoy very often, but that doesn't mean I can't gift her something nice to help make her showers a little bit nicer.
That's where Cleverfy's aromatherapy shower steamers come in. They're sort of like scented bath bombs, but instead of dropping a big ball into your bath water, they come in pucks that you set somewhere in the shower — preferably near the water spray but not directly under it, so they last longer — and as they dissolve, they give off this awesome smell that makes the shower experience a bit more luxurious and relaxing. They make the whole bathroom smell good, actually.
There are six essential oil scents in this particular pack, each of which is individually wrapped: lavender, watermelon, grapefruit, menthol + eucalyptus, vanilla + sweet orange, and peppermint.
The pucks are totally nontoxic and septic-safe, but they are loaded with essential oils, so don't, like, rub them all over your skin or anything. They're not soap bars.
Get this six-pack for $20 on Amazon. They also have a few other packs to choose from in case you're looking for other combinations of scents. Each one makes a great gift and is packaged as such.