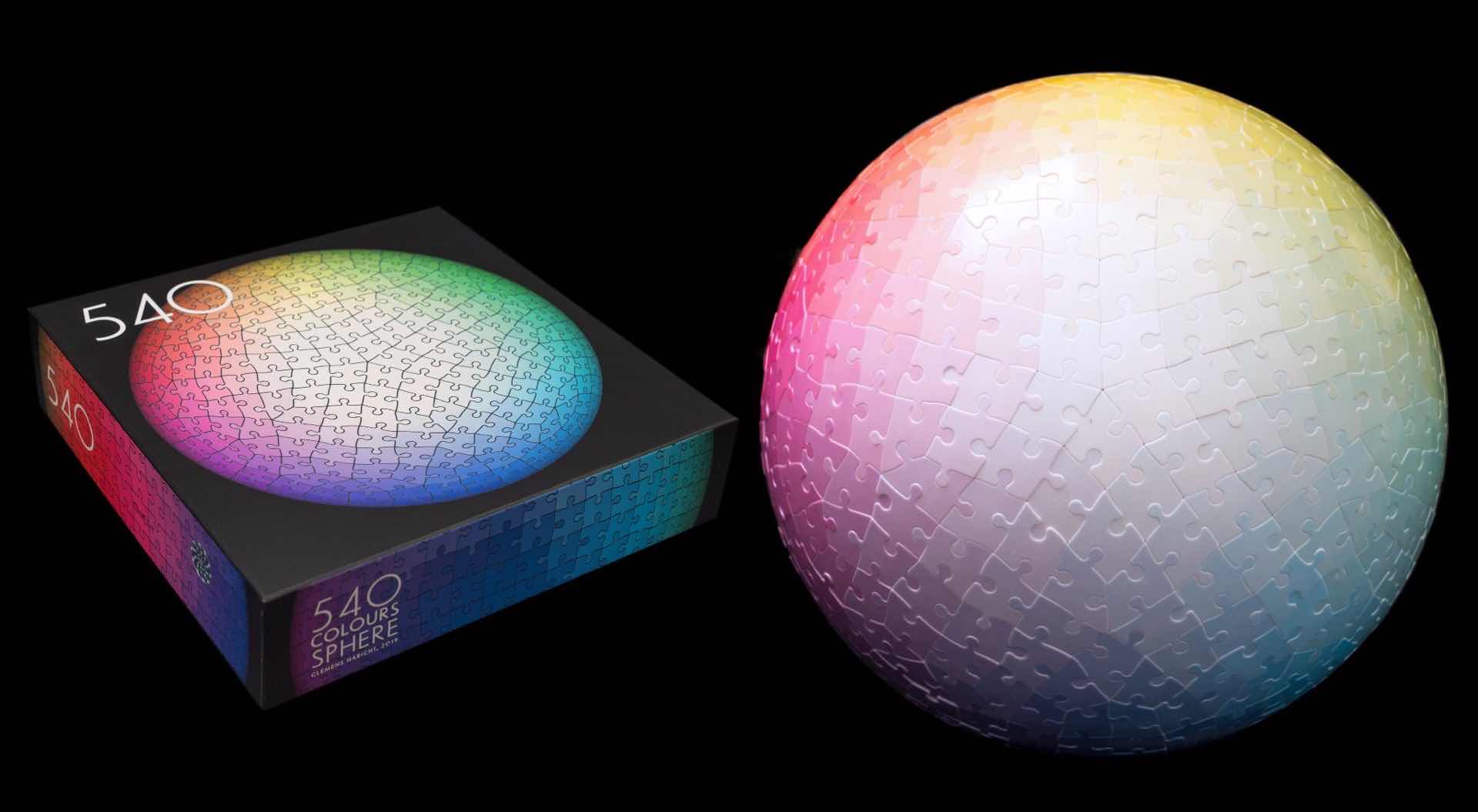 Clemens Habicht's "540 Colors Sphere" Jigsaw Puzzle
If you enjoyed Clemens Habicht's iridescent "1000 Changing Colors" puzzle we featured in our jigsaw puzzles guide a while back, you'll dig his new (and quite Farbenkugel-esque) "540 Colors Sphere".
Though this is Habicht's first foray into the world of 3D puzzles, his colorful puzzle sphere is no less impressive for it. Here's his own description of it:
A truer representation of relative colour is represented in a three dimensional space in which the hues are arranged in a ring around the outside of a sphere, like the equator of a globe, with the tints approaching white towards the north pole and shades travelling to black towards the south pole.
The fully completed puzzle measures 22cm (~8.7″) in diameter and comes with a nice little display stand so you can show off your work.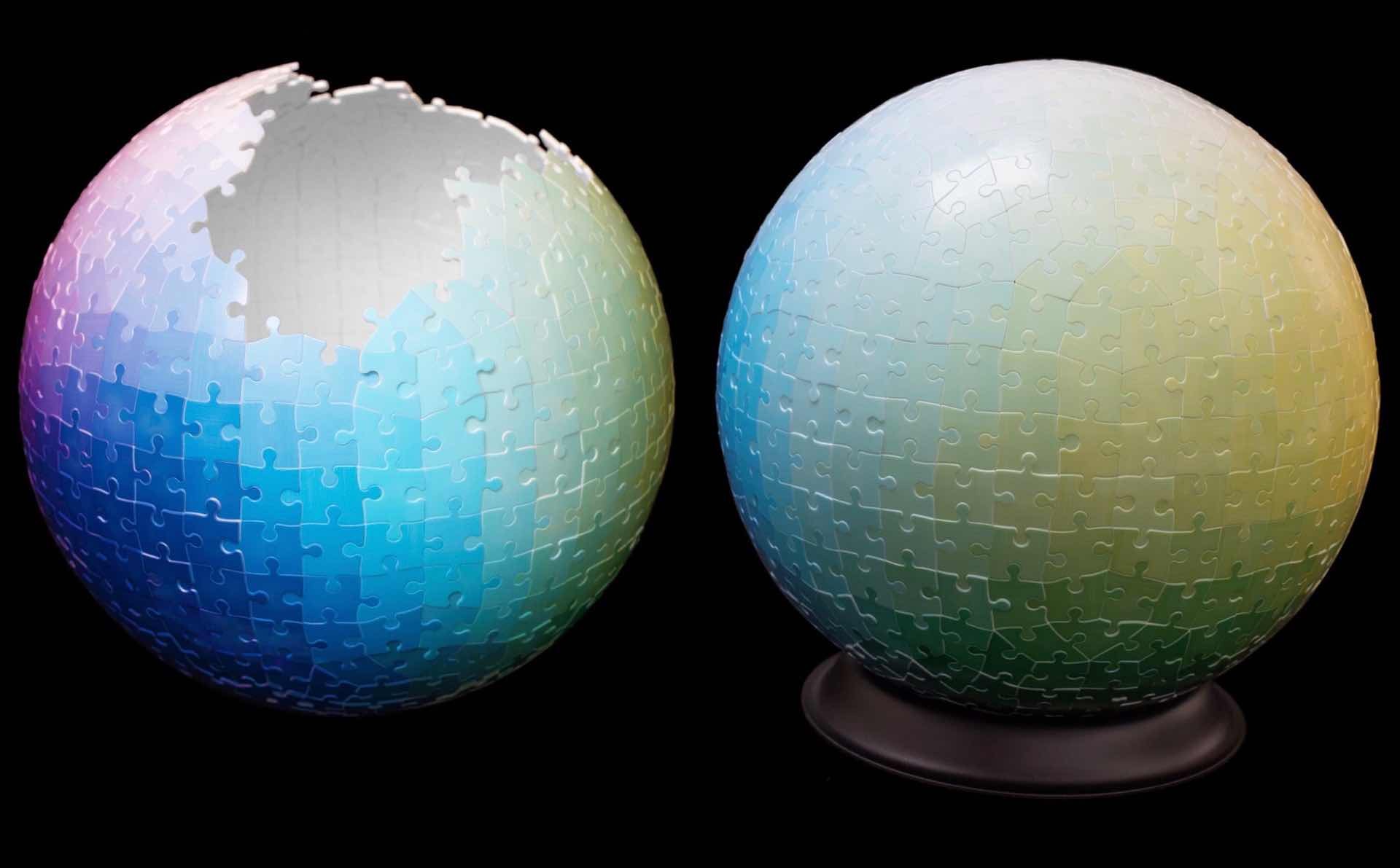 Get this multi-hued 3D puzzle for $70 on Amazon.