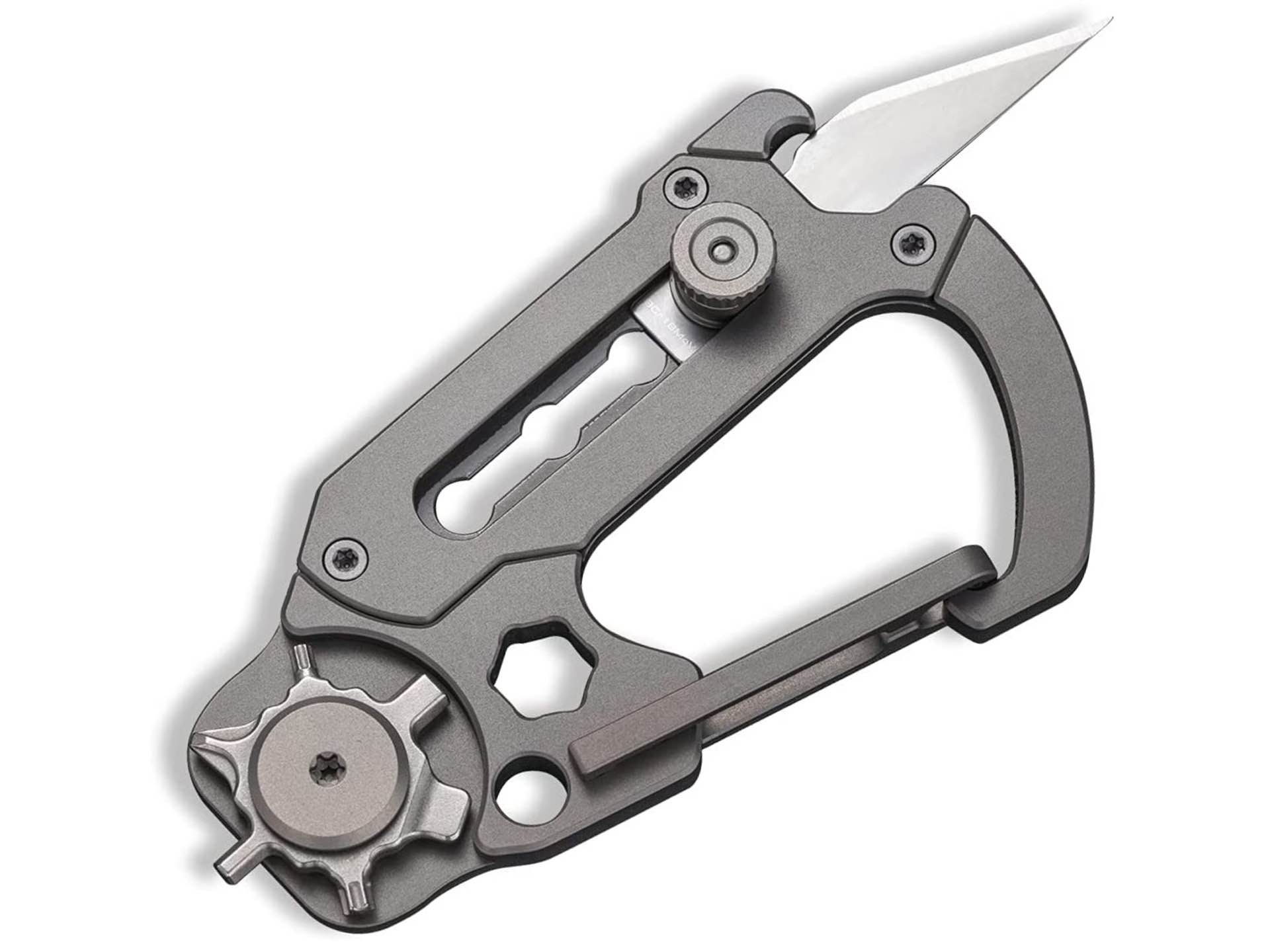 CIVIVI "Polymorph" Titanium Carabiner Multi-Tool
The CIVIVI Polymorph is a nice little addition to your bag, toolkit, or everyday carry. It's a spring-loaded titanium carabiner loaded with several useful tools:
A stainless steel (9Cr18MoV) utility blade with three extension lengths when not fully retracted. (Three replacement blades are included.)
A rotating screwdriver 'wheel' with six different heads around its edge: Phillips, flat, H2 hex, H3 hex, T6 Torx, and T8 Torx.
A hex wrench, which comes in the form of a hole milled into the carabiner body.
…and of course, a bottle opener.
All of this comes in a super lightweight (0.97oz / 27.5g) package, so you'll hardly notice it amongst your other gear, no matter how you carry or attach it.
The Polymorph is $80 on Amazon and comes in your choice of gray, bronze, or blue colors.