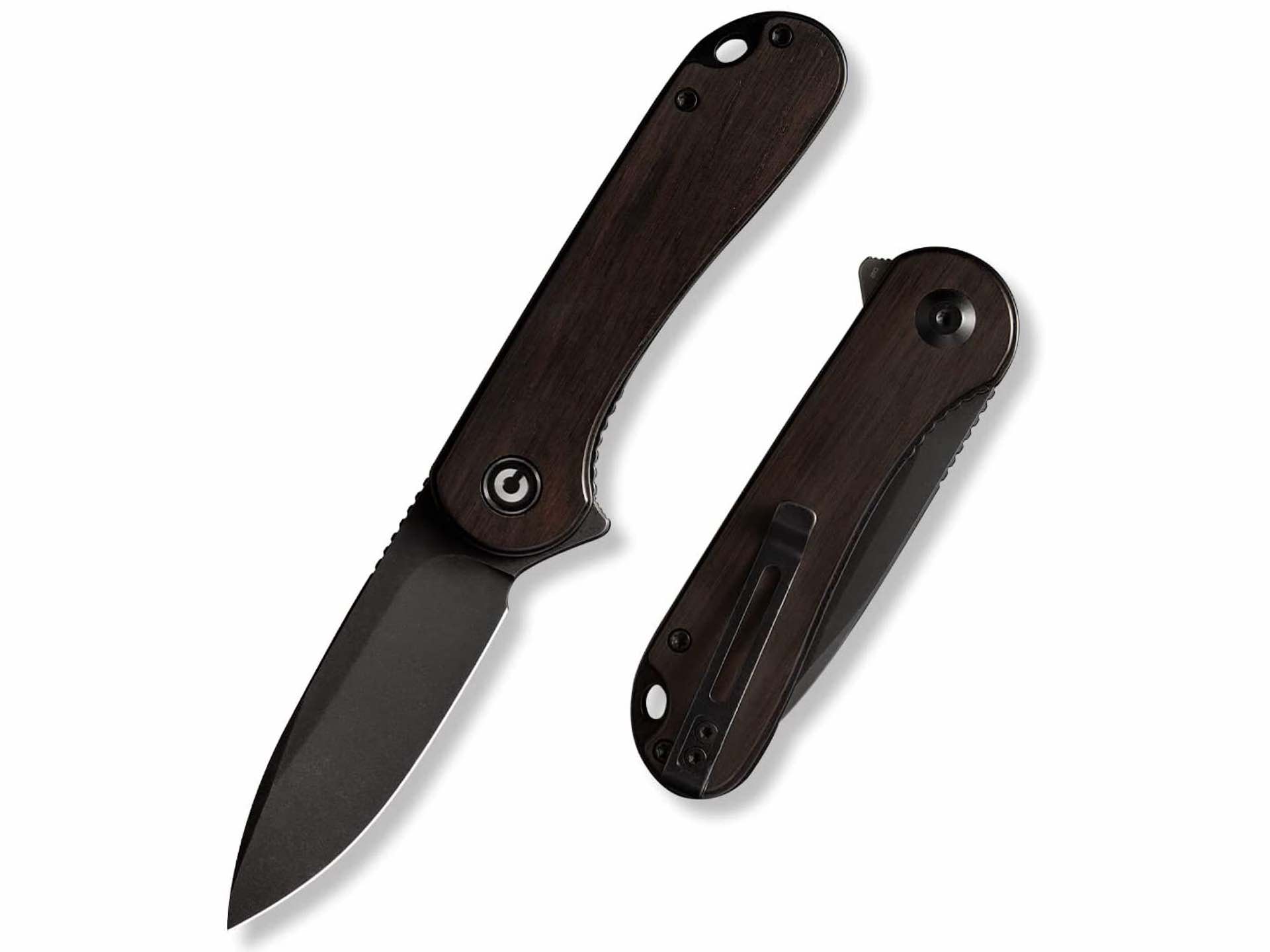 CIVIVI "Elementum" Black Blade + Ebony Handle Pocket Knife
CIVIVI, who you may remember as the makers of this interesting carabiner multi-tool, also produce the Elementum, a sweet-looking pocket knife with a black D2 steel blade and an ebony wood handle.
On top of its slick presentation, the Elementum boasts a caged ceramic ball bearing at the blade's pivot point for super smooth and fast opening/closing action. The blade also arrives wicked sharp out of the box, enough so that you could shave your arm hairs with it if needed.
You can get the CIVIVI Elementum pocket knife for $64 on Amazon. While the black-on-black version is easily the coolest-looking option available, they do also offer same-priced variants with a guibourtia wood handle (although they spell it cuibourtia for some reason) or still a black ebony handle but with a satin blade.