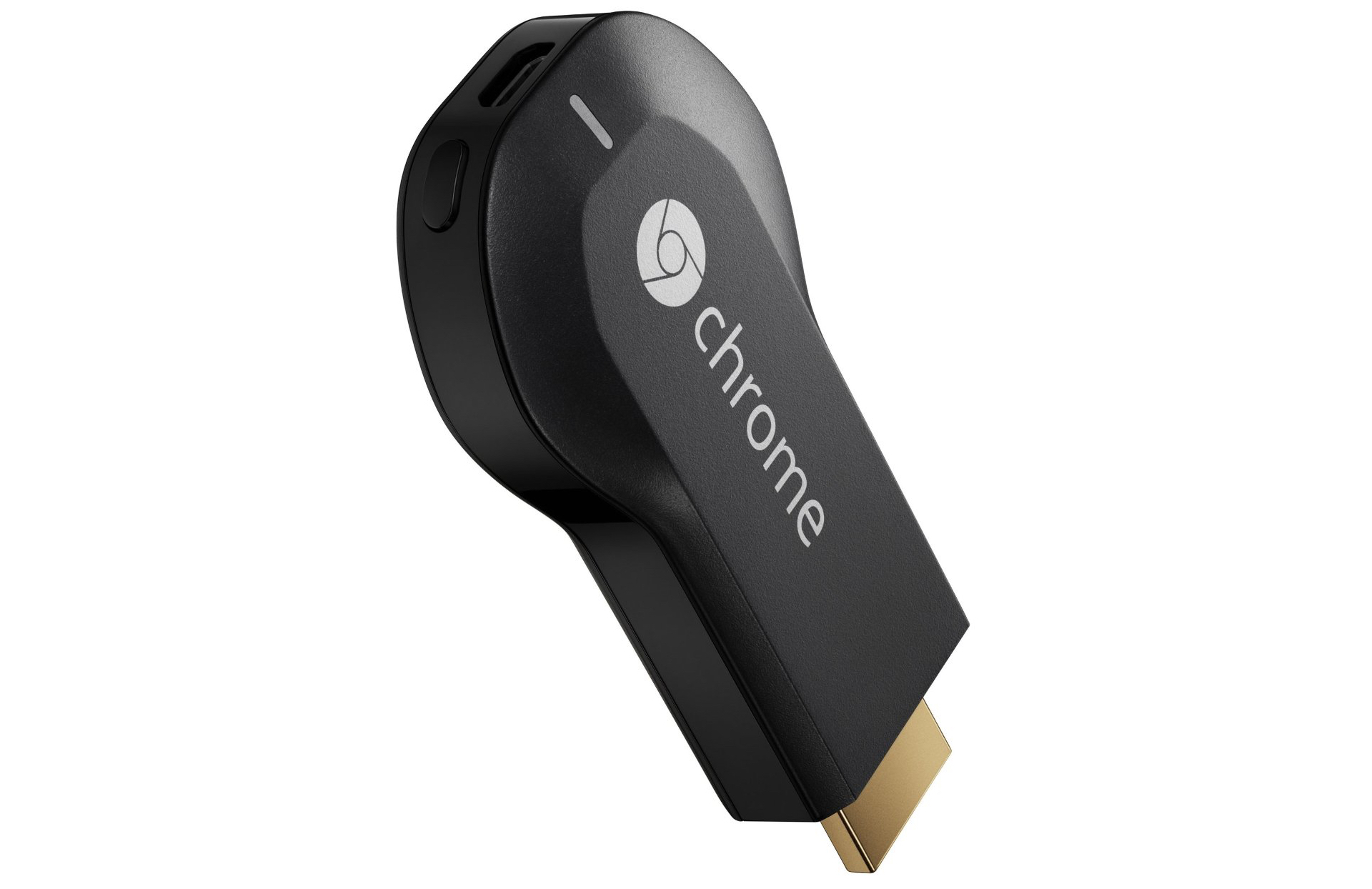 Chromecast
Google's Chromecast has been out for quite a while, but I didn't give it much attention until recently. For just $29.99, you get a fairly useful streaming device. I'd say it's more of an AirPlay competitor than an Apple TV competitor. You can cast from many compatible apps on your iOS devices (Netflix, Youtube, Hulu, ESPN, Google Play movies, etc).
You can also install the Chrome extension and you can cast any browser tab to your TV as well. The difference in AirPlay and Chromecast is that the latter is simply grabbing the URL from the cast and downloading the content directly. This allows you to swap apps or browser tabs without messing up the stream. It's powered by USB. You can plug it into your TV or into the included wall adapter. At this price, it's a great gift for any media enthusiast in your life.
Get it on Amazon for $29.99. Google currently has a promotion where you get a $20 Google Play store credit with the purchase.