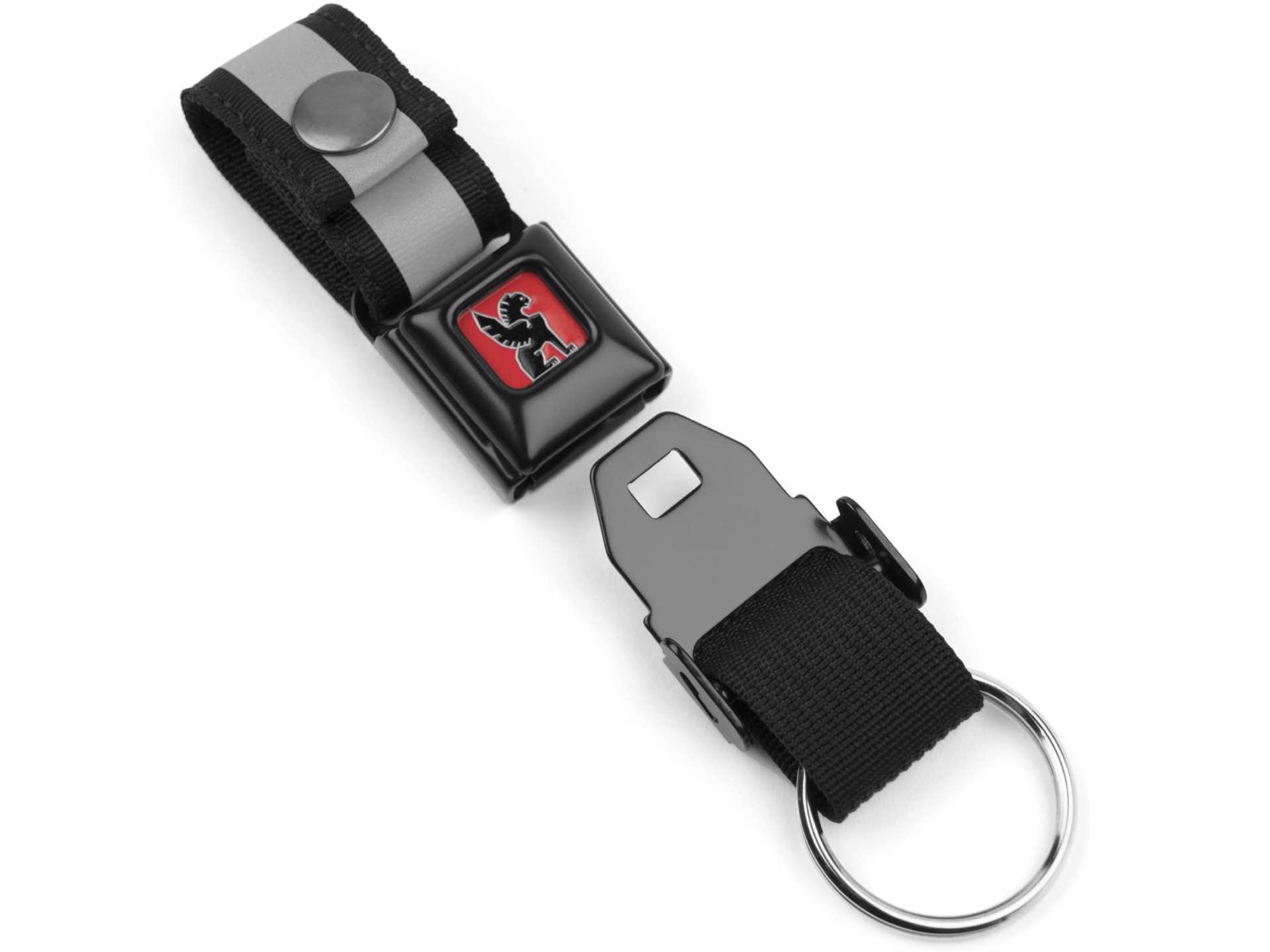 Chrome Industries "Mini Buckle" Quick-Release Keychain
One of the features that has long set Chrome Industries' messenger bags apart from the competition is their signature seatbelt buckle release mechanism, which originally began with salvaged seatbelt buckles from junkyard cars. But did you know they also make a keychain version of that iconic buckle?
That's right, the Mini Buckle Key Chain is something you can snap onto your belt loop or bag to keep your keys within easy reach, and when it comes time to actually use them, you just unbuckle them seatbelt-style, then click 'em back in when you're done. Boom.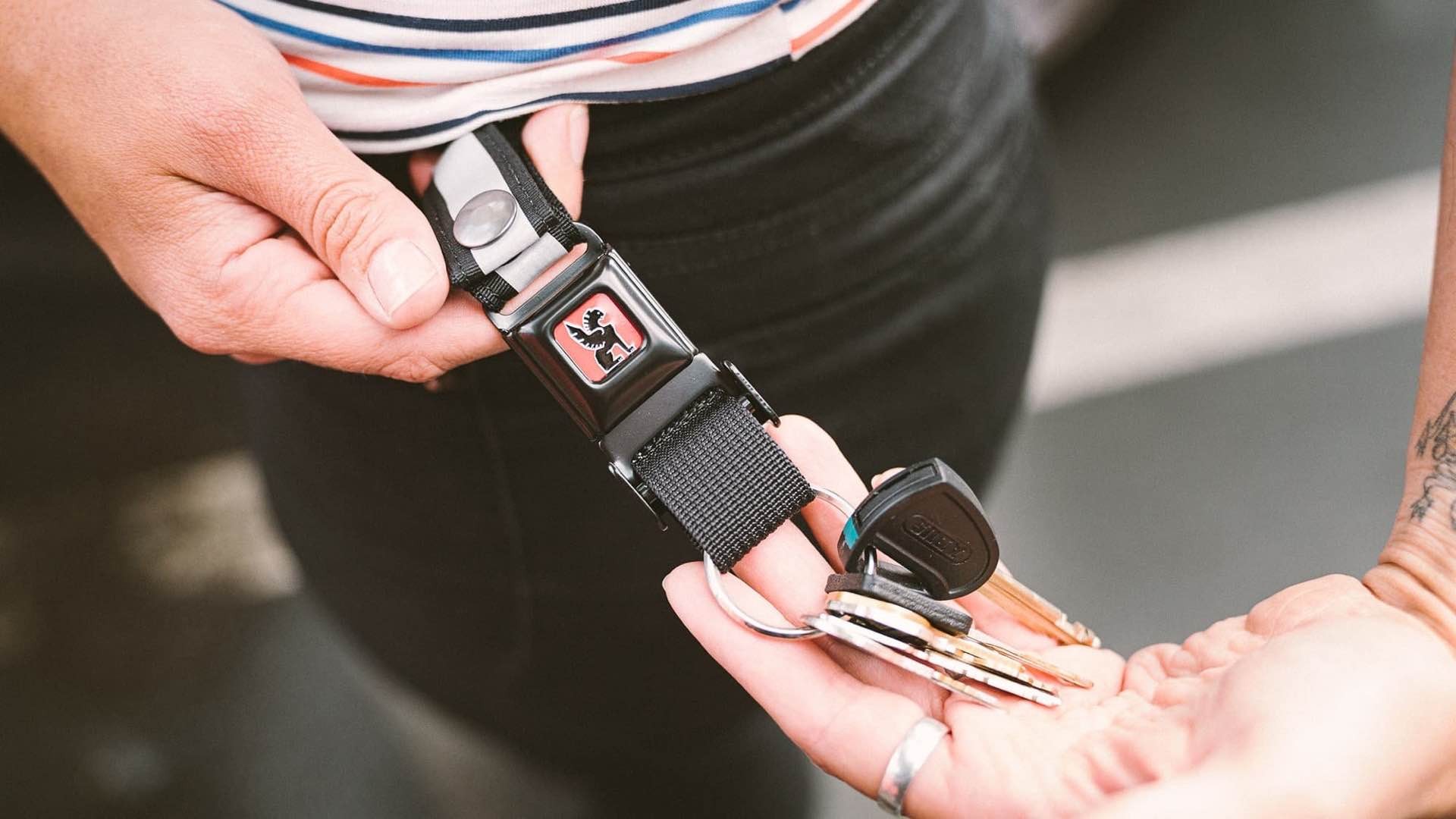 The strap's made from 1050D nylon so it'll hold up to any abuse you subject it to, the buckle mechanism keeps your keys (or whatever else) nice and secure, and thanks to that iconic griffin logo and general Chrome Industries styling, this is one piece of EDC that definitely makes a statement wherever it's displayed.
Get it for $25 on Amazon in your choice of black or silver buckle.