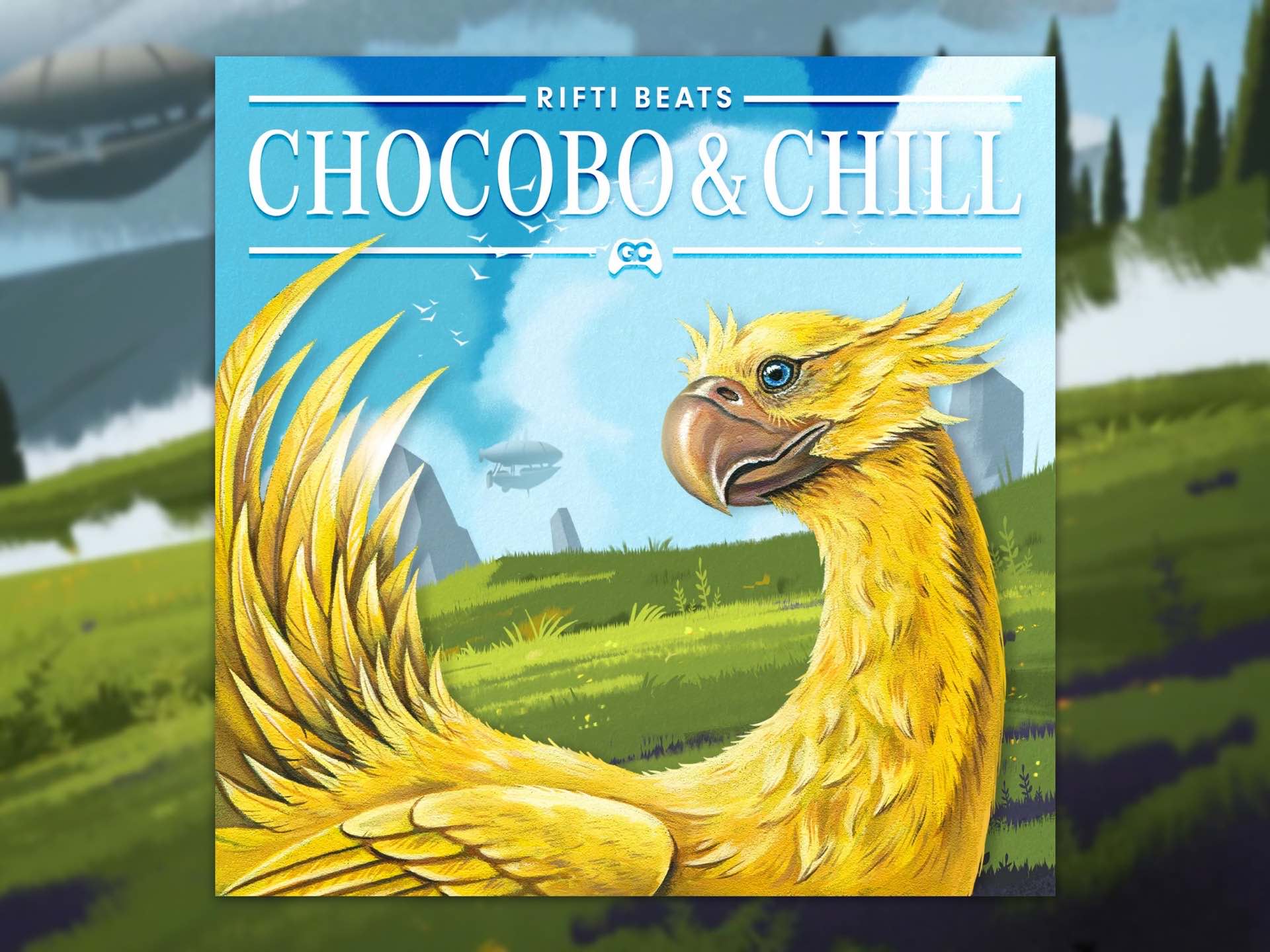 'Chocobo & Chill' — A 'Final Fantasy' Lofi Remix Album by Rifti Beats & Gamechops
Fellow Final Fantasy fans, I've got another sweet music release for you. The video game record label GameChops — who put out that FFVII rap album a while back — teamed up with lofi beatmaker Rifti Beats to concoct Chocobo & Chill, a 15-track album of dreamy Final Fantasy remixes.
You can read GameChops' description of the album for details, but suffice to say that the tracks are taken from many of the games in FF history, with an emphasis on games VII through X. I've had it on repeat for the past few days, and I can tell you, this is excellent writing/studying music, especially if you were already a fan of the FF soundtracks to begin with.
Here's the full track list, with 🌟s to denote my personal favorites:
| # | Track name | 🌟 = standout track |
| --- | --- | --- |
| 1. | "The Prelude" | 🌟 |
| 2. | "Chocobo" | |
| 3. | "Final Fantasy VII" (feat. PianoDreams) | 🌟 |
| 4. | "Aerith's Theme" | 🌟 |
| 5. | "Breezy" | 🌟 |
| 6. | "Victory Fanfare" | 🌟 |
| 7. | "Sight of Spira" (feat. Super Guitar Bros) | |
| 8. | "Crossing Those Hills" | |
| 9. | "To Zanarkand" | |
| 10. | "Tidus's Theme" (feat. Pontus Hultgren) | |
| 11. | "The Extreme" | |
| 12. | "Terra's Theme" | |
| 13. | "Balamb Garden" | 🌟 |
| 14. | "Village of Dali" | |
| 15. | "Song of Memories" | |
Get the album in these places: