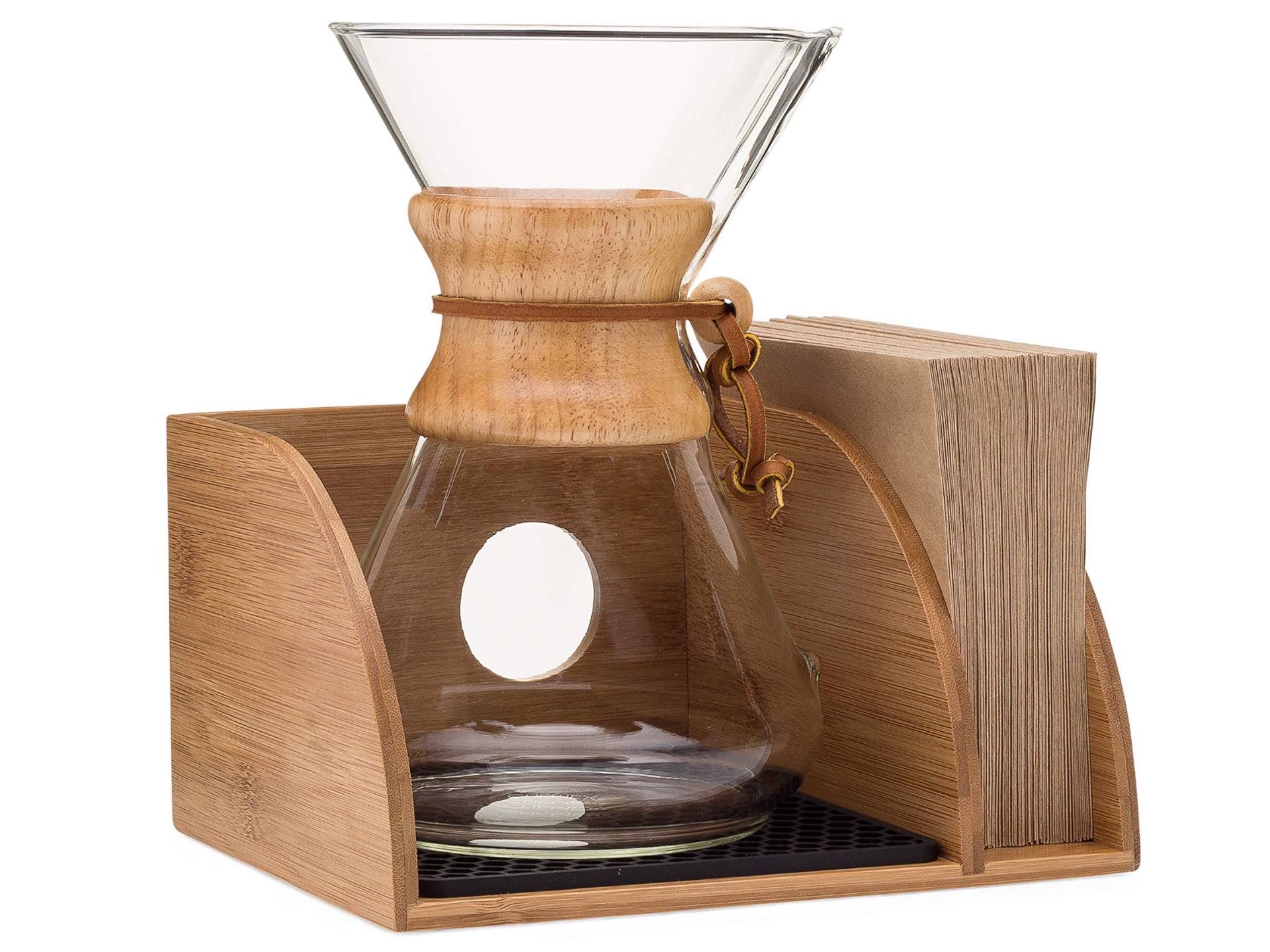 Chemex Coffee Maker Organizer by Drip & Brew Coffee Company
The iconic Chemex pour-over carafe has been a staple in kitchens and across pop culture for three-quarters of a century now, so I won't waste your time explaining it here. If you own one though, you might be interested in a neat way of storing it on your countertop.
Drip & Brew's Chemex Organizer is just the thing. It's a simple bamboo wood contrivance with a durable and removable silicone mat on one side where your Chemex carafe sits, and a slot on the other side for its paper filters. It's that simple. Looks great on your kitchen counter, keeps your stuff within easy reach, and it's got rubber feet on the bottom to keep from slipping around 👍
If you don't have a Chemex, it also happens to be a great place to store an electric burr grinder like the Baratza Encore. Even has a hole in the back for running a power cable through.
Get this nifty little coffee station for $30 on Amazon.