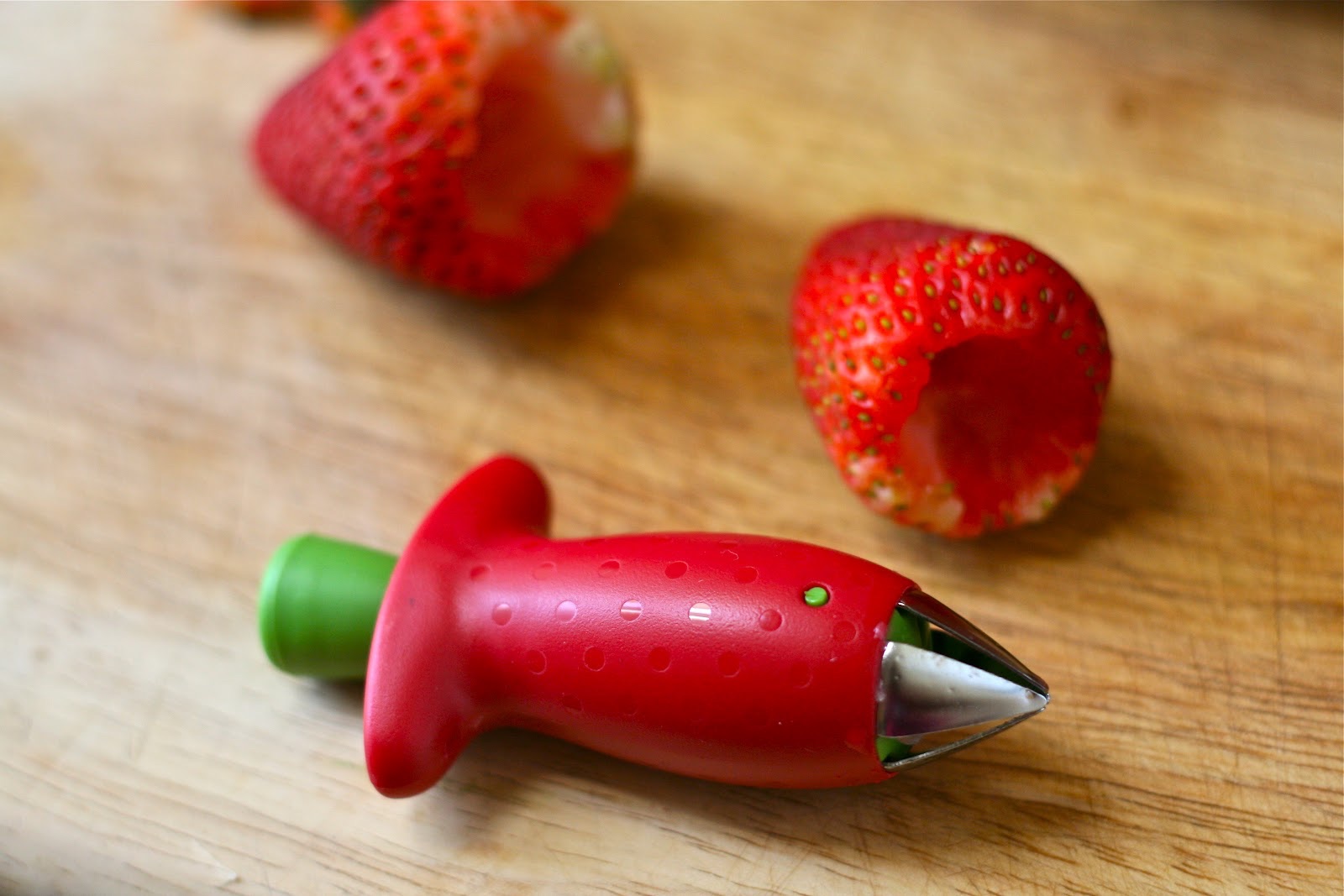 Chef'n "Stem Gem" Strawberry Huller
Photo: Jaymee Sire, eisforeat.com
---
It's that time of year when I enjoy concocting my own homemade fruity sodas to help ward off the summer heat. One of my favorites to make is strawberry soda — the other being watermelon agua fresca with sparkling water — and carefully cutting out all those strawberry stems with a paring knife (and without wasting precious strawberry flesh) gets tedious after a while.
The Stem Gem by Chef'n makes this process way easier. All you do is press the green button to open the claw at the other end, insert the claw into a strawberry, twist, then pull. The stem comes out cleanly, leaving an intact strawberry ready to be sliced, boiled, blended, used as a garnish, served at a party, or simply eaten right there on the spot.
Get it for $8 on Amazon.