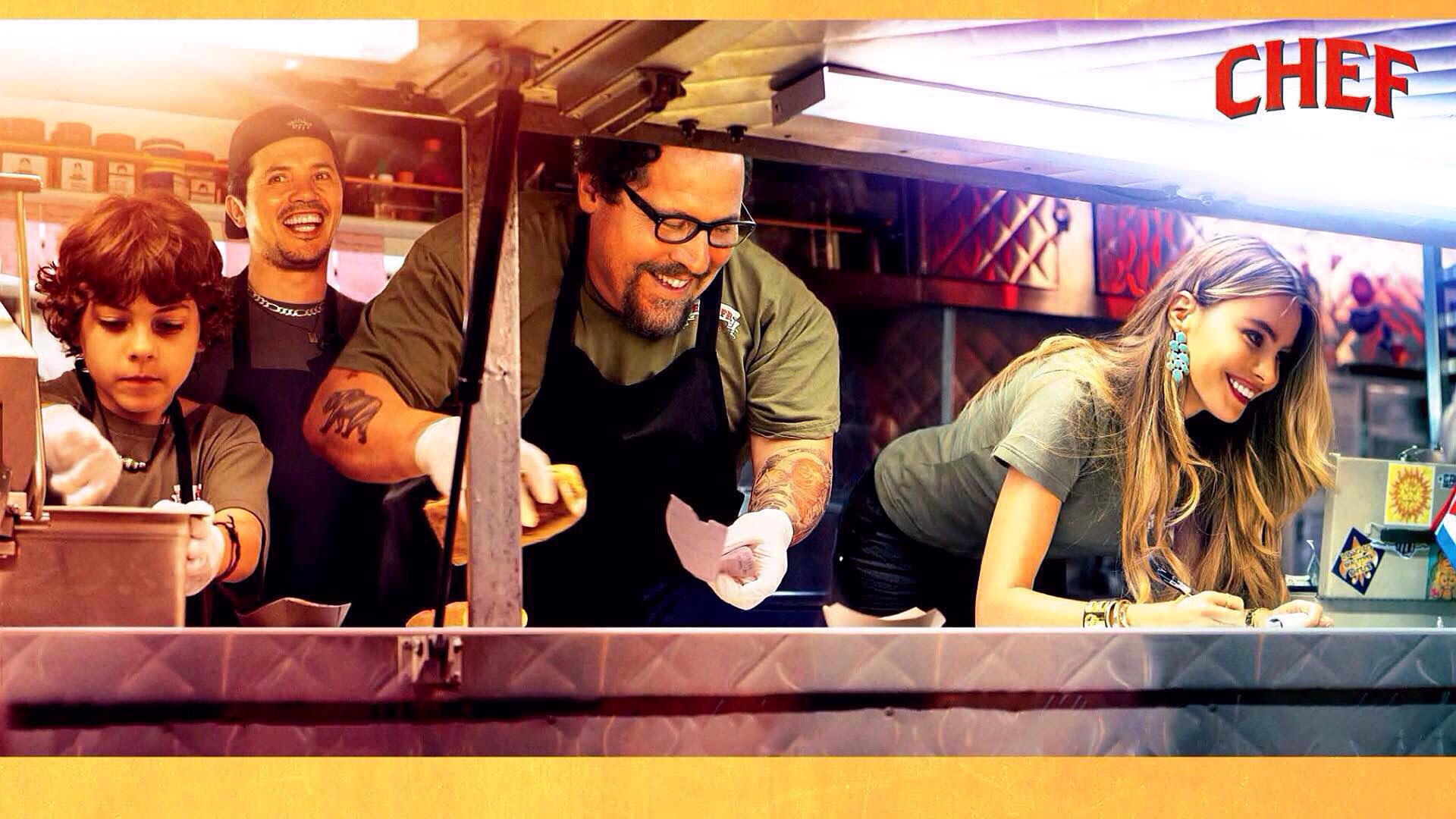 Chef (2014 film)
The other day I was asking my dad if he'd ever gotten around to seeing that Chef movie from last summer, which reminded me that I never wrote about the film here on T&T after it left theaters. Let's rectify that now, shall we? (This will be a little longer than our typical "neat item" posts. —Ed.)
Chef stars Jon Favreau as…well, a professional chef named Carl Casper, who not only has a suitable name for a superhero's alter ego but is also something of an artist in the kitchen. After a long time of being creatively stifled by the trendy restaurant's owner (Dustin Hoffman), which itself leads to a public meltdown over a food critic's (Oliver Platt) scathing review, Casper quits and decides to be his own boss.
He restores an old, busted-up food truck that he dubs El Jefe and sells Cubanos from, alongside his two friends and former coworkers from the restaurant (John Leguizamo and Bobby Cannavale). The sandwiches start selling like hot cakes so the guys end up taking El Jefe on the road, accompanied by Casper's social media-savvy preteen son Percy (EmJay Anthony).
I wouldn't say there are a lot of surprises in this film per se, but it does have a lot of soul. It's also pure food porn from start to finish, so watch on an empty stomach at your own risk. I was personally feeling inspired to cook some of those amazing dishes afterward, and even found the recipe for the garlicky, oily pasta Favreau's character prepares for Scarlett Johansson's character in one scene.
As someone who spent a few years working in restaurants, I found the interactions amongst kitchen staff members to be totally true to life. John Leguizamo in particular brought his A-game on this one. But, the real highlights of the film were the scenes between Favreau's character and his son. Several moments reminded me a lot of the relationship I had with my own dad growing up, down to the small rites of passage sprinkled throughout. This film is simply delightful, and I'm not ashamed to admit I always tear up a little near the end.
You can get the Blu-ray + DVD + Digital HD package of Chef on Amazon for just $13, or if you're devoted to Apple's ecosystem, pick it up for $15 on the iTunes Store (the high-def and standard-def versions cost the same, so just get the HD one).