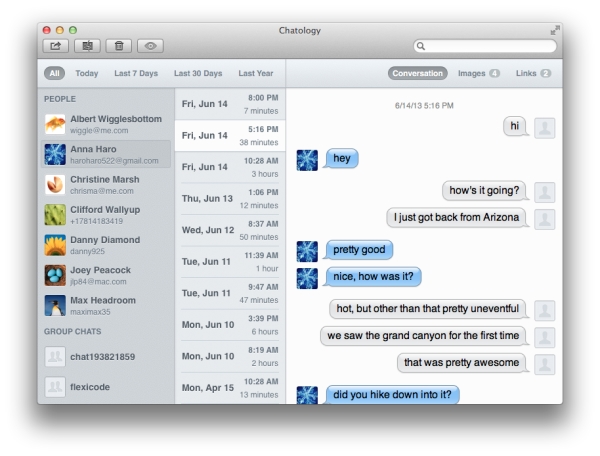 Chatology for Mac
Chatology is a Mac app that allows you to search your Messages and iChat history, rather than relying on the frustratingly poor search features built into each one. Essentially, it's a well-designed front-end for your Mac's chat logs.
You can view your entire chat history with anyone on your list, and it lets you easily narrow down to just the images or links within any conversation (this is probably my favorite feature). Another neat thing is being able to press ⌘F while in Messages/iChat, and Chatology will open up automatically, ready to search.
You don't even have to care about any of these cool features, though — just look at the app's icon. If this isn't enough of a selling point alone, I don't know what is: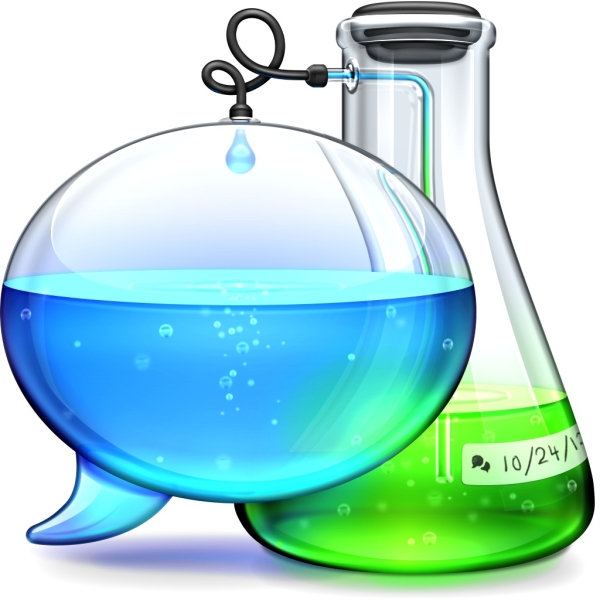 Keep in mind that Chatology is only available through the Flexibits Store ($20), and won't be sold in the Mac App Store for the foreseeable future.