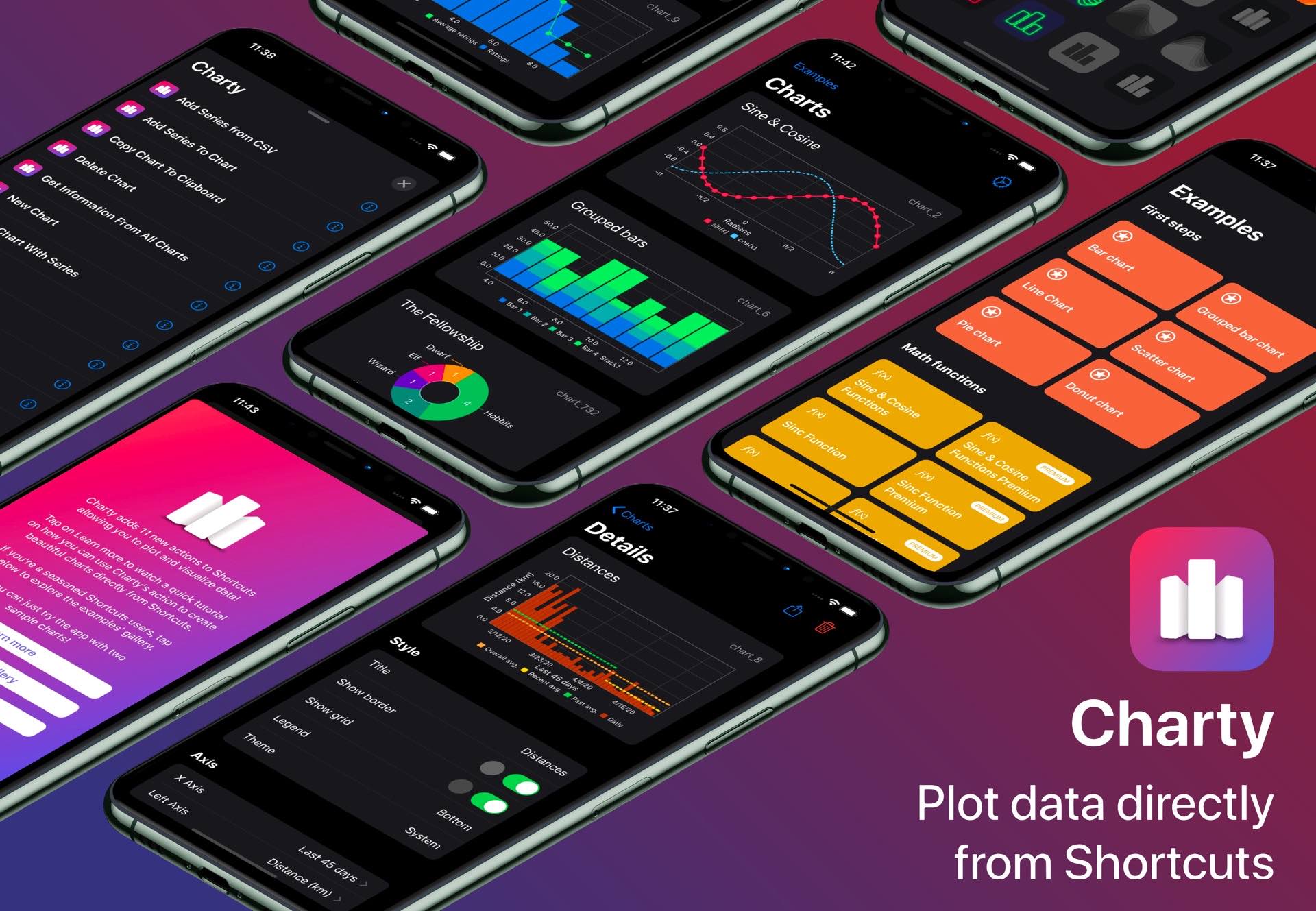 Charty for iOS & Apple Shortcuts
Charty is a new app by developer Rodrigo Araújo that uses Apple Shortcuts to take data from various sources — like HealthKit, OmniFocus tasks, CSV files, etc — and then generates clean, beautiful charts with it.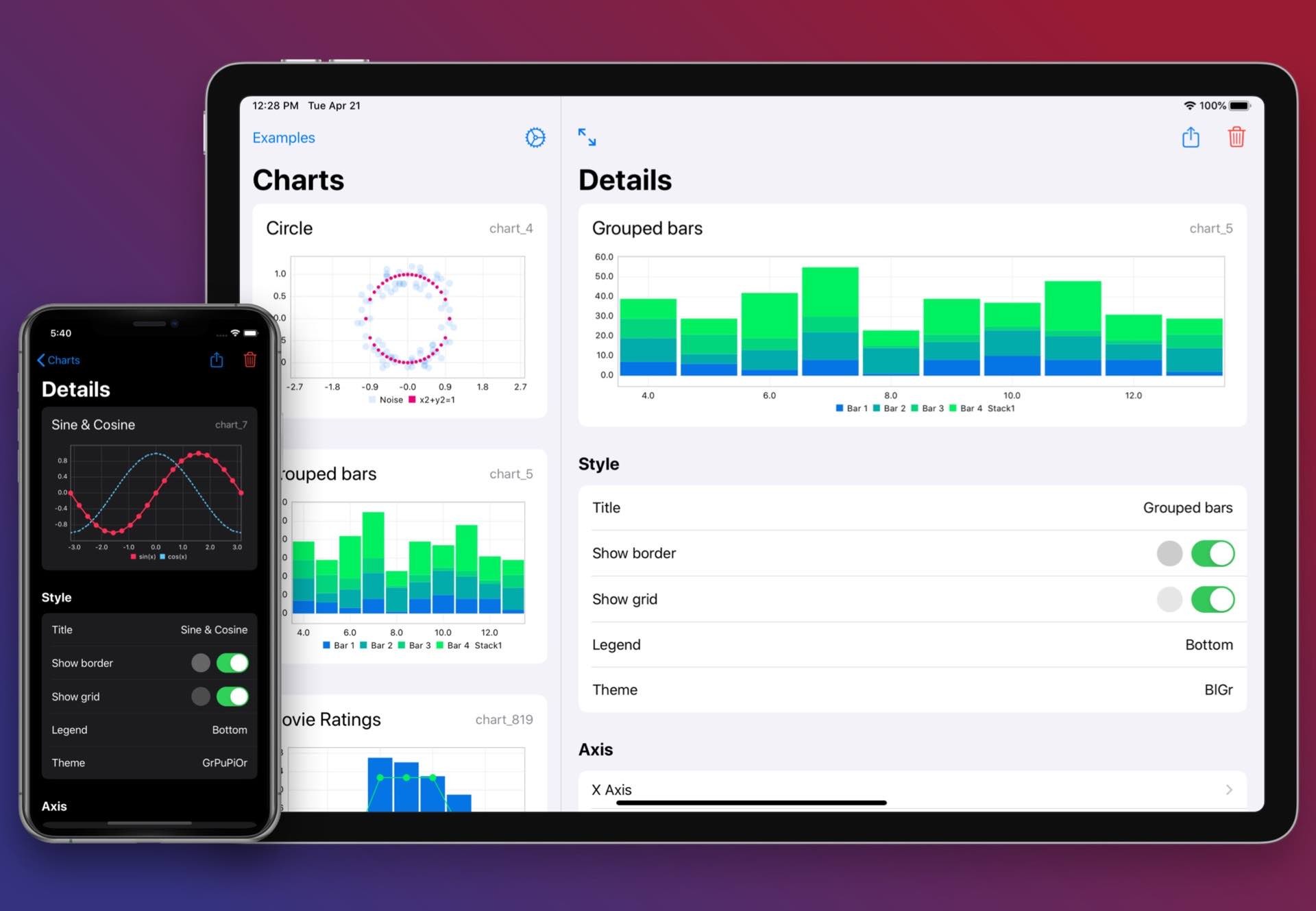 This is a really neat way to visualize your data, and would undoubtedly be useful for things like tracking budgets and expenses, staying on top of your health goals, analyzing how different exercises affect your sleep patterns, graphing how many cups of water you've been drinking, and more.
There are apparently even people who've used Charty to track turnip prices in Animal Crossing, which is my kinda nerdy.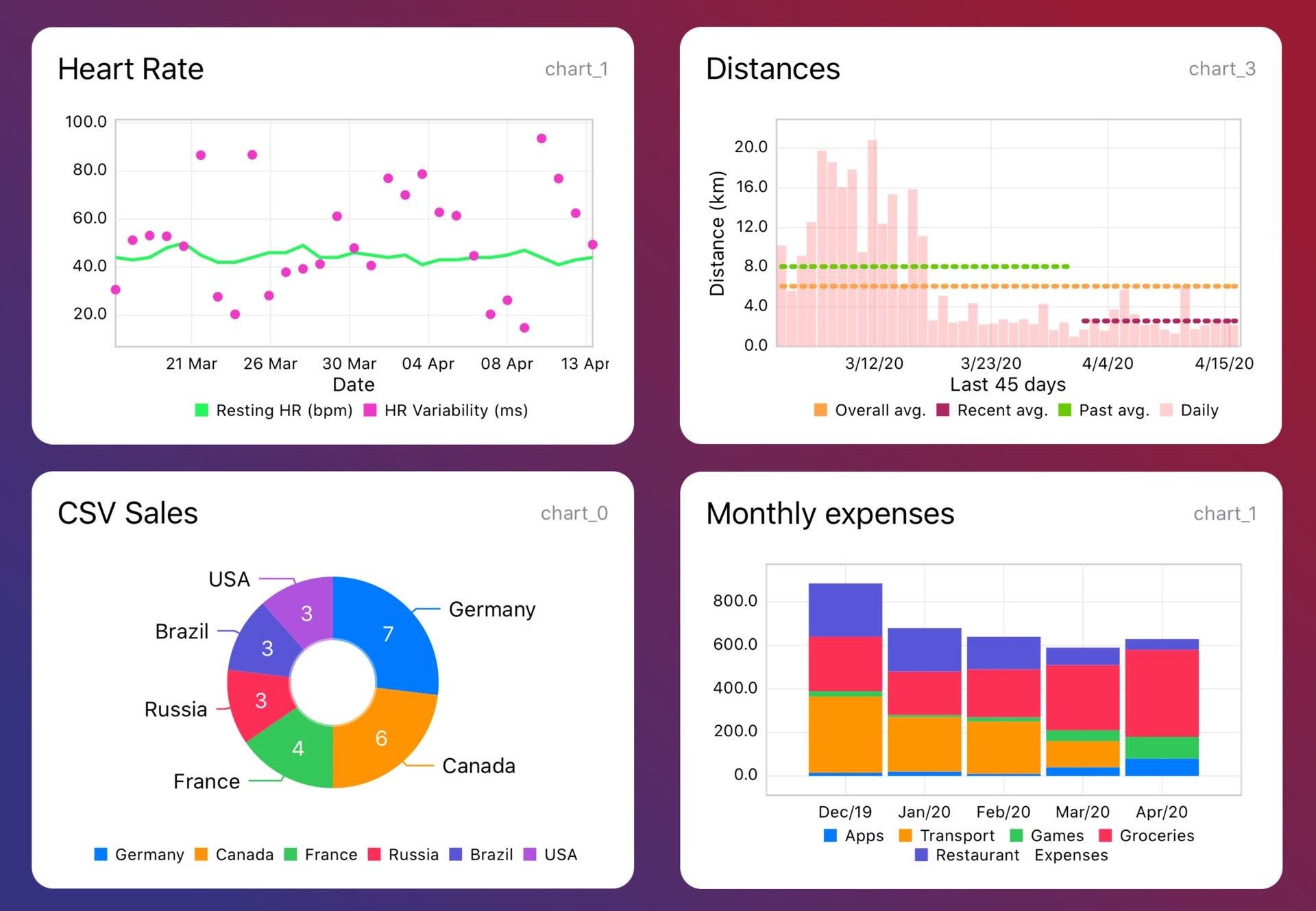 The supported chart styles are…
Stacked bars
Grouped bars
Line
Scatter
Pie
Donut
Charty is free to download from the iOS App Store and comes with four Shortcuts actions by default: New Chart, Add Series To Chart, Delete Chart, and Get Information From All Chart.
However, a one-time in-app purchase — which is $3 right now to celebrate the launch but will go up to $5 after the first month — unlocks a lot more:
7 more actions: New Chart With Series, Add Series From CSV, Copy Chart To Clipboard, Style Axis, Style Bar Series, Style Line Series, and Style Scatter Series.
The ability to stylize and customize chart series (as in line width, marker size, colors, etc).
Also, axis styling and label customization (date time format, custom labels, etc).
Unlimited series per chart.
27 alternate app icons to choose from.
As of this writing (May 8th, 2020) Charty can save charts as PNG files, but currently has no way to export to CSV and the like. I do believe that's in the works though, so stay tuned.
If you have time, I recommend watching Matthew Cassinelli's recent livestream with Araújo while it's still up on YouTube.