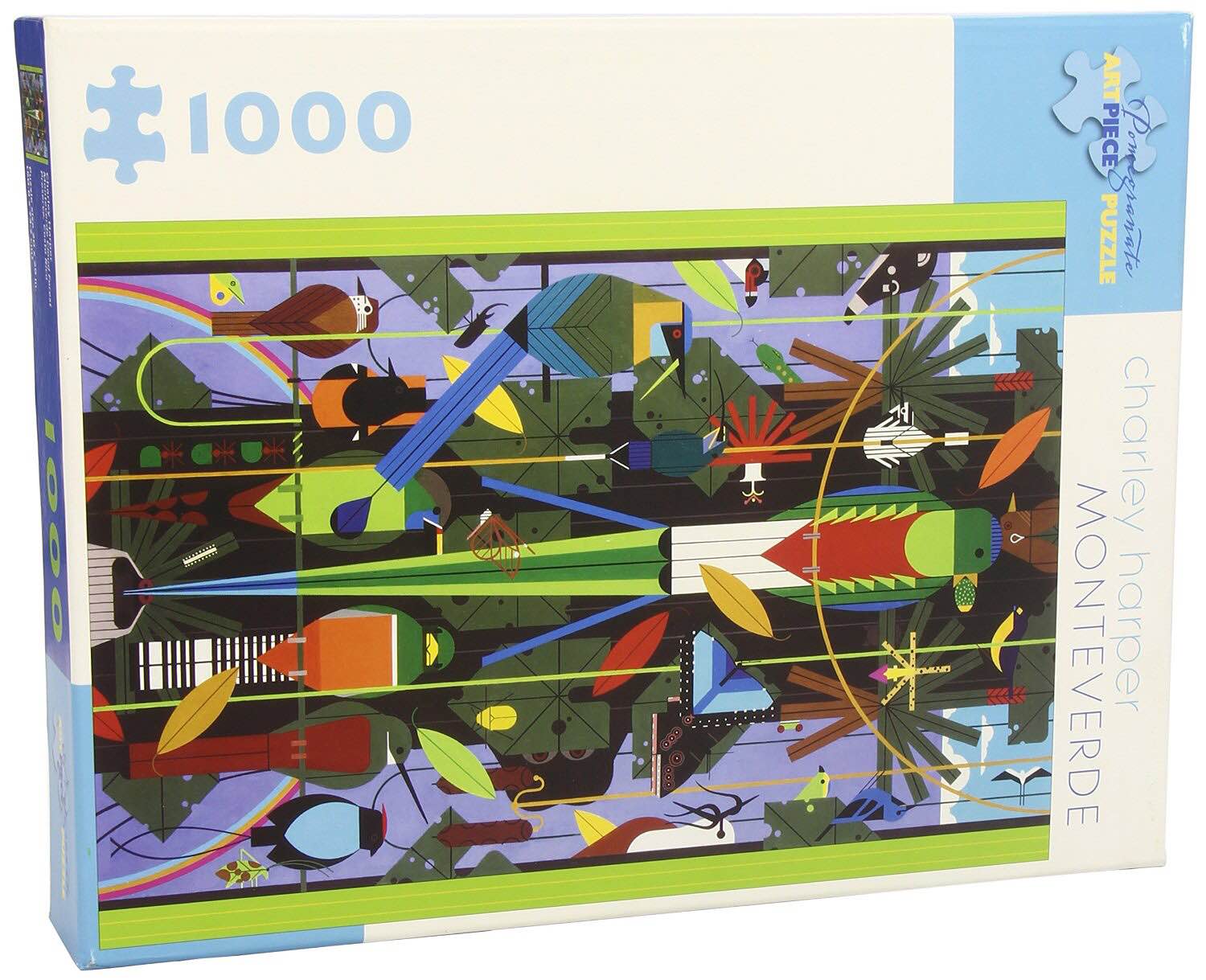 Charley Harper's "Monteverde" 1000-Piece Jigsaw Puzzle
When I look at a wildlife or nature subject, I don't see the feathers in the wings, I just count the wings.
This 1000-piece jigsaw puzzle, featuring the delightful piece of artwork by modernist artist Charley Harper called Monteverde — which can also be purchased in poster form — is a good way to spend several quality hours with a loved one, or on a quiet afternoon by yourself. The artwork is charming and there are lots of little creatures to discover as you assemble the puzzle.
Get it for $18 on Amazon.