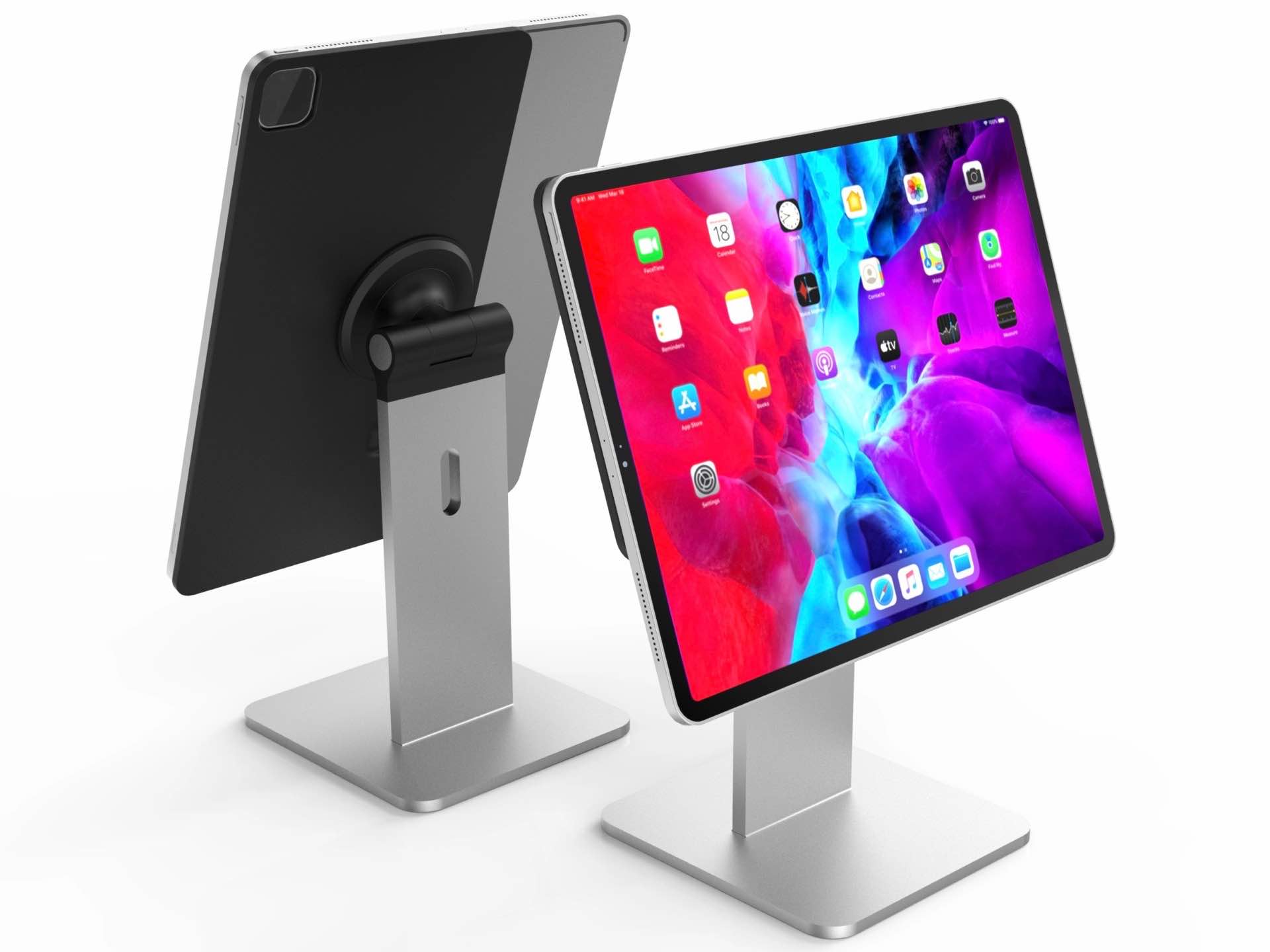 CharJenPro "MagFlött" Magnetic Stand for iPad & iPad Pro
Originally funded on Kickstarter in August 2021, the MagFlött iPad stand by CharJenPro would make a sweet addition to any iPad owner's workspace. With its solid aluminum base and "floating"-style magnetic back panel, it looks almost like something Apple themselves would design.
The magnetic panel has multiple hinges that allow it to rotate 360° and tilt forward and back 180°, so you can always find a comfortable angle for your viewing/reading/gaming pleasure. It's also covered in a soft microfiber pad to keep the back of your device save from scratches/abrasion, and the large foot has grippy rubber feet to prevent sliding or wobbling.
Basically, they made this thing premium through and through.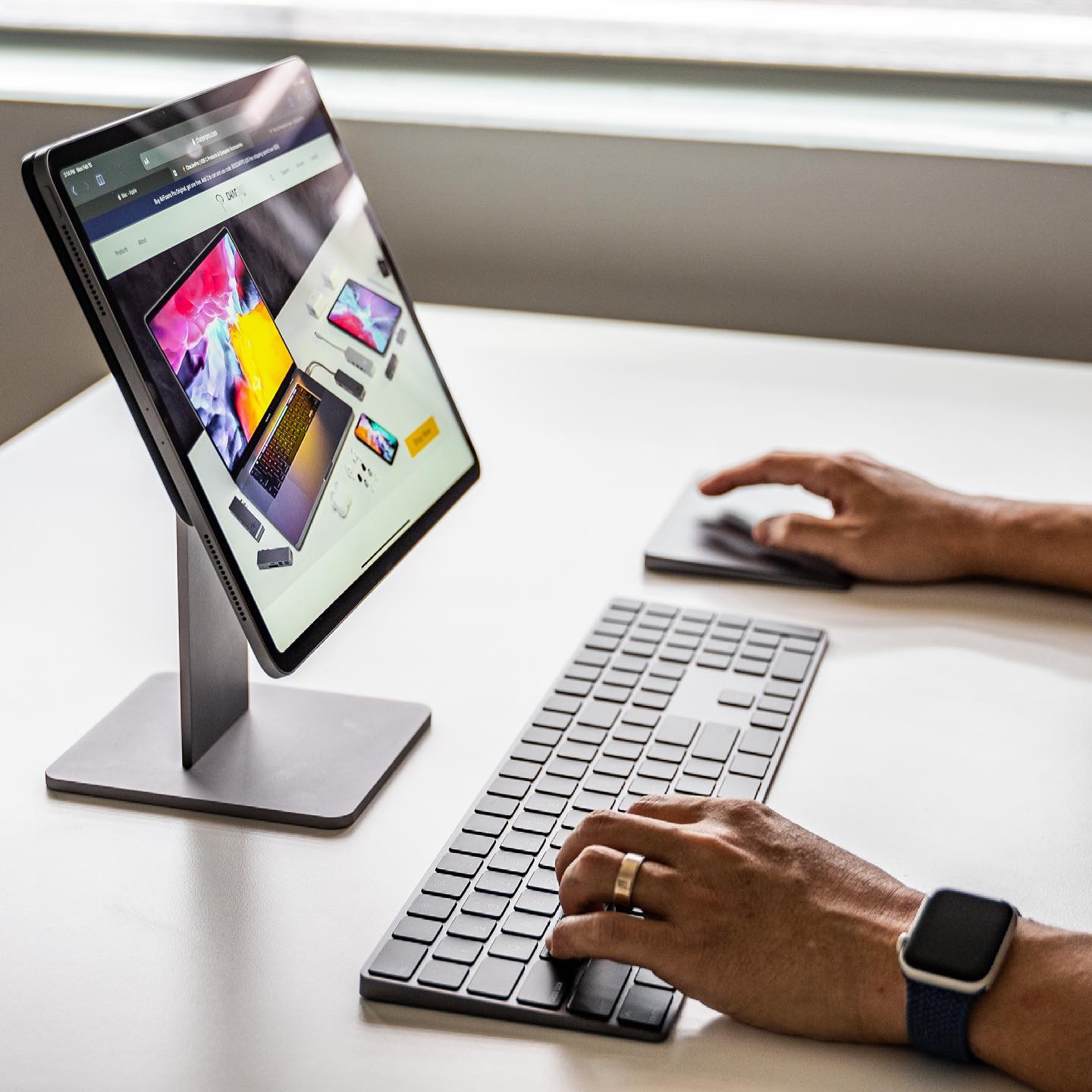 The MagFlött is compatible with these iPad models, depending on the stand size you buy:
2021 12.9″ iPad Pro (5th Gen)
2020 12.9″ iPad Pro (4th Gen)
2018 12.9″ iPad Pro (3rd Gen)
(NOT compatible with the 1st- or 2nd-Gen iPad Pro 12.9″, the iPad Pro 10.5″, or the iPad Pro 9.7″)
2022 10.9″ iPad Air (5th Gen)

← Latest model!

2020 10.9″ iPad Air (4th Gen)
2021 11″ iPad Pro (5th Gen)
2020 11″ iPad Pro (4th Gen)
2018 11″ iPad Pro (3rd Gen)