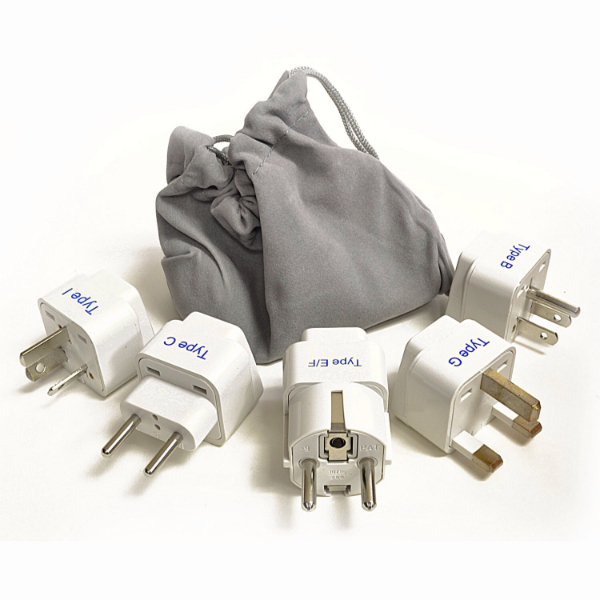 Ceptics International Plug Adapter Set
Luckily for international travelers, most modern gadgets can be plugged into power outlets in different countries without a voltage converter, but there's still the problem of different-shaped outlets to contend with.
This power adapter world pack from Ceptics comes with plug adapters that will work in several countries: the US, the UK, Germany, France, Japan, Canada, Australia, Dubai, China, and more. It comes with a little travel pouch and altogether costs only $11 on Amazon.