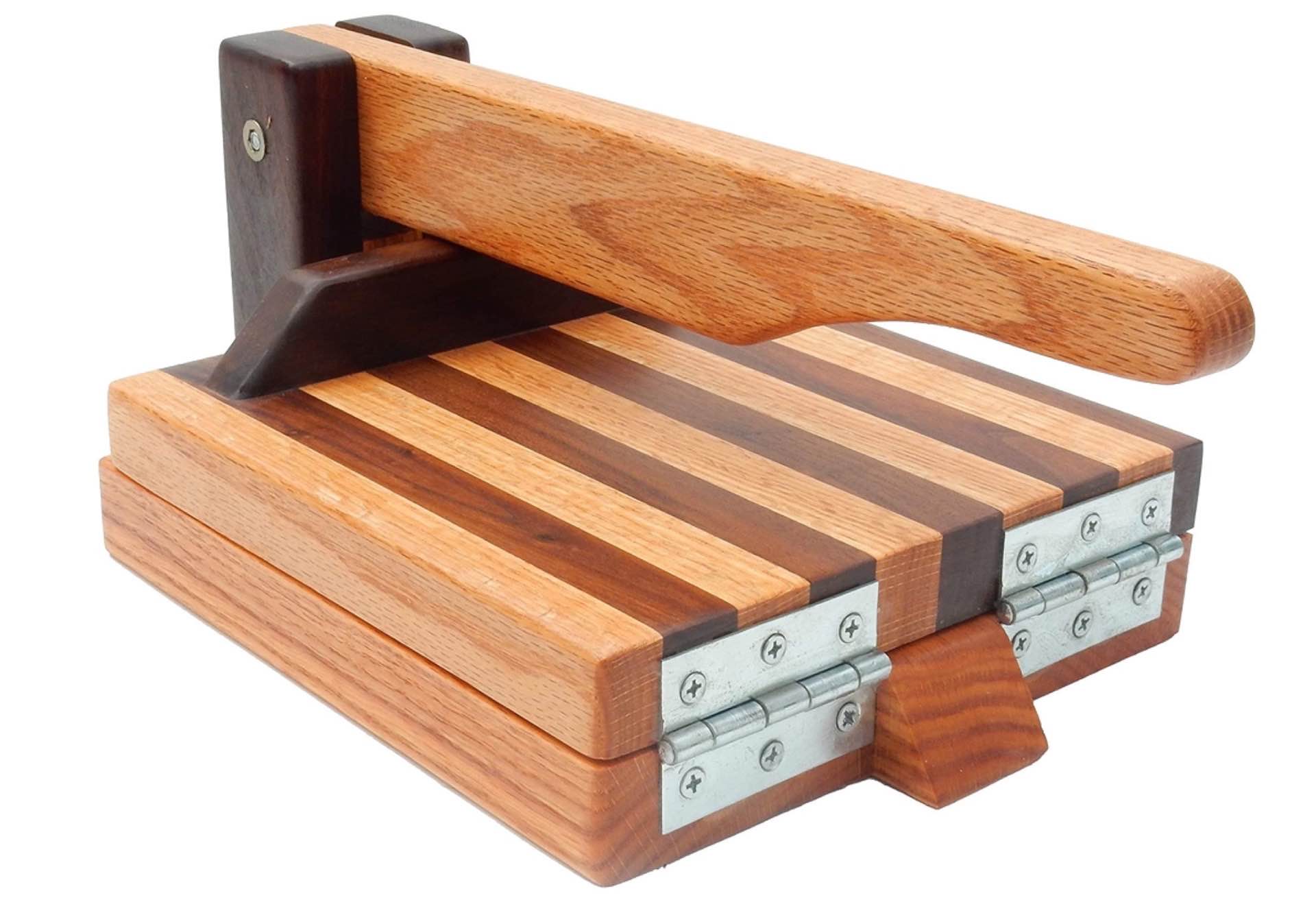 Central Coast Woodworks Hardwood Tortilla Press
When it comes to making your own tortillas at home, the industry standard for tortilla presses are cast iron models (or if you want to go cheaper, cast aluminum). However, if 1) making tortillas is something you do several times a week, and 2) you want something deserving of permanent countertop placement, seek out a hardwood press like this.
Designed and built by self-taught craftsman Jason Sharrett of Central Coast Woodworks, this high-quality tortilla press is beyond beautiful to look at, and works fantastically to boot. It's both a functional tool and a remarkable piece of kitchen decor.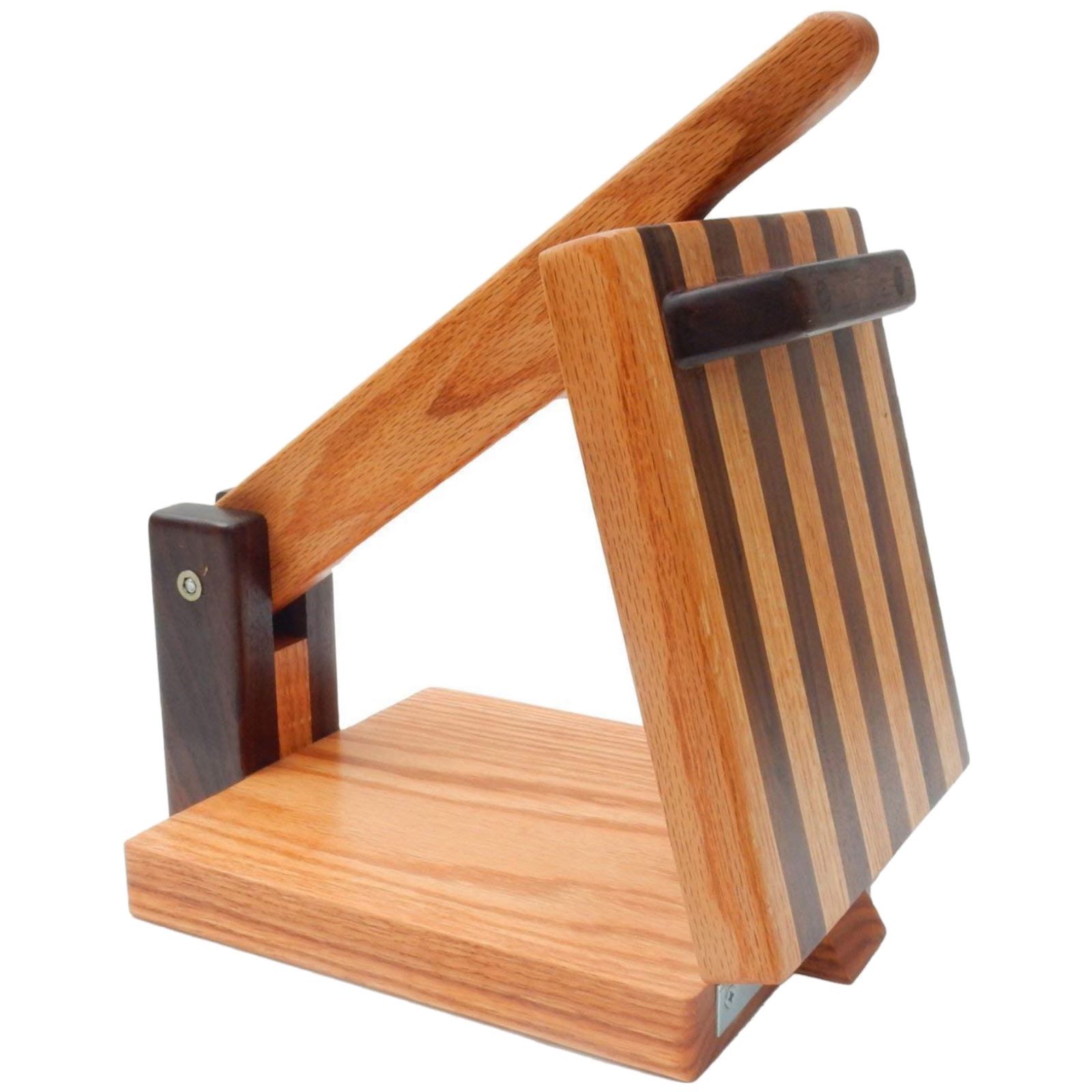 Now, you can use it for making flour tortillas if you want, but because of their gluten content, they'll often retract and turn out smaller and thicker than you'd want for burritos and such, so you'll have to roll them out afterward if you want something thinner.
Where the press really shines is with corn/masa tortillas, or ones made from cassava flour (which are naturally gluten-free). The long, heavy-duty arm offers just the right amount of leverage to crank out perfect tortilla after perfect tortilla, usually on the first try.
💡While the wood is treated with food-grade mineral oils and beeswax, you'll still want to line the press with something — parchment paper, waxed paper, a zip-lock bag cut in half, etc — to prevent sticking.
The 8-inch walnut + red oak striped tortilla press can be found for $90 on Amazon. They also offer 10-inch ($110) and 11½-inch ($120) versions.