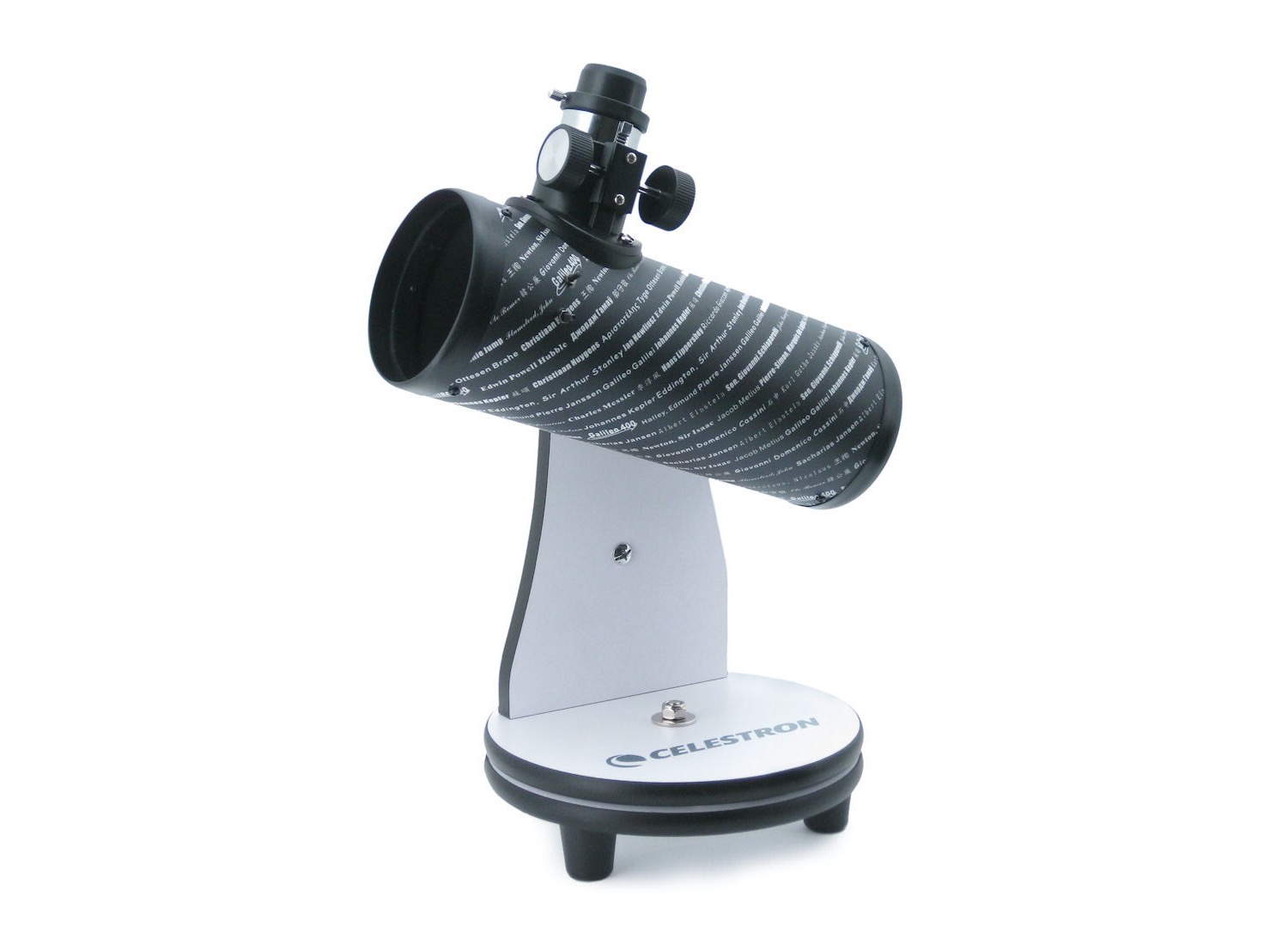 Celestron FirstScope Telescope
Anyone just getting into astronomy (especially kids) should have a good starter telescope that won't break the bank before they've decided whether or not this is the hobby for them. Celestron's 76mm FirstScope Telescope is what I'd recommend.
It's got a nice wide field of view, decent-enough optics to view Jupiter and Saturn in the right conditions — although you probably won't be able to make out the former's bands or the latter's rings without upgrading either of the included eyepieces and/or adding a 2x Barlow extension — plus it's super lightweight and portable.
Additionally, the Dobsonian-style rotating tabletop stand lets you adjust your viewing angle with ease, and the optical tube is marked with the names of many of history's most notable astronomers and scientists.
Get the FirstScope for $50 on Amazon.