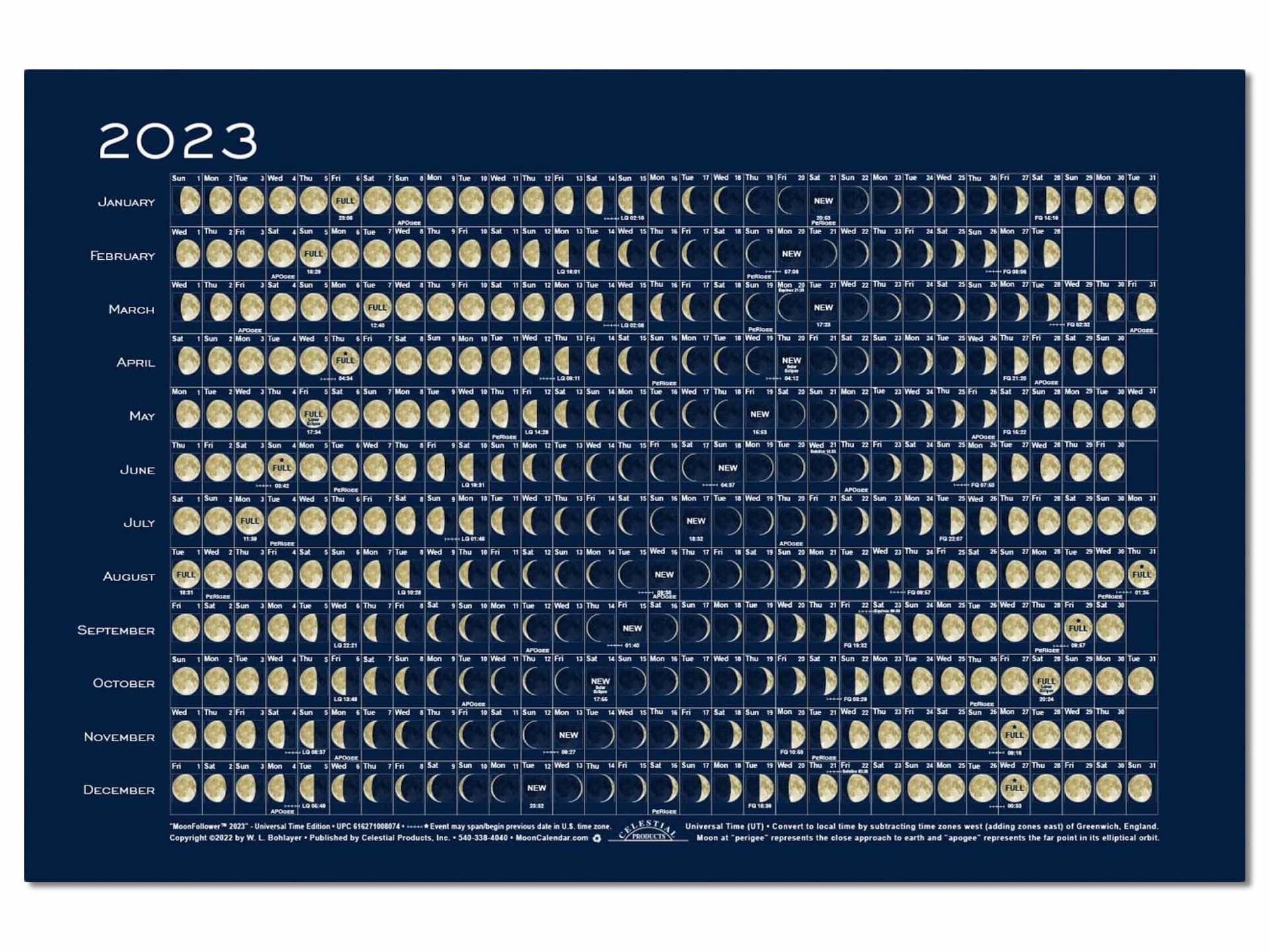 Celesial Products 2023 "MoonFollower" Lunar Phase Calendar
Like the edition I wrote about last year, Celestial Products' 2023 MoonFollower calendar accurately depicts the progressive phases of the moon exactly as they will appear in the sky each night of next year.
🌕🌖🌗🌘🌑🌒🌓🌔🌕
They've once again printed the calendar using reflective silver inks on a dark blue background, drawing the eye to the details of each moon image, right down to the craters. They're also including the same type of MoonWatcher guide that came with the last calendar, full of articles on blue moons, eclipses, and more.
Get the 2023 edition of this lunar calendar for $15 on Amazon.