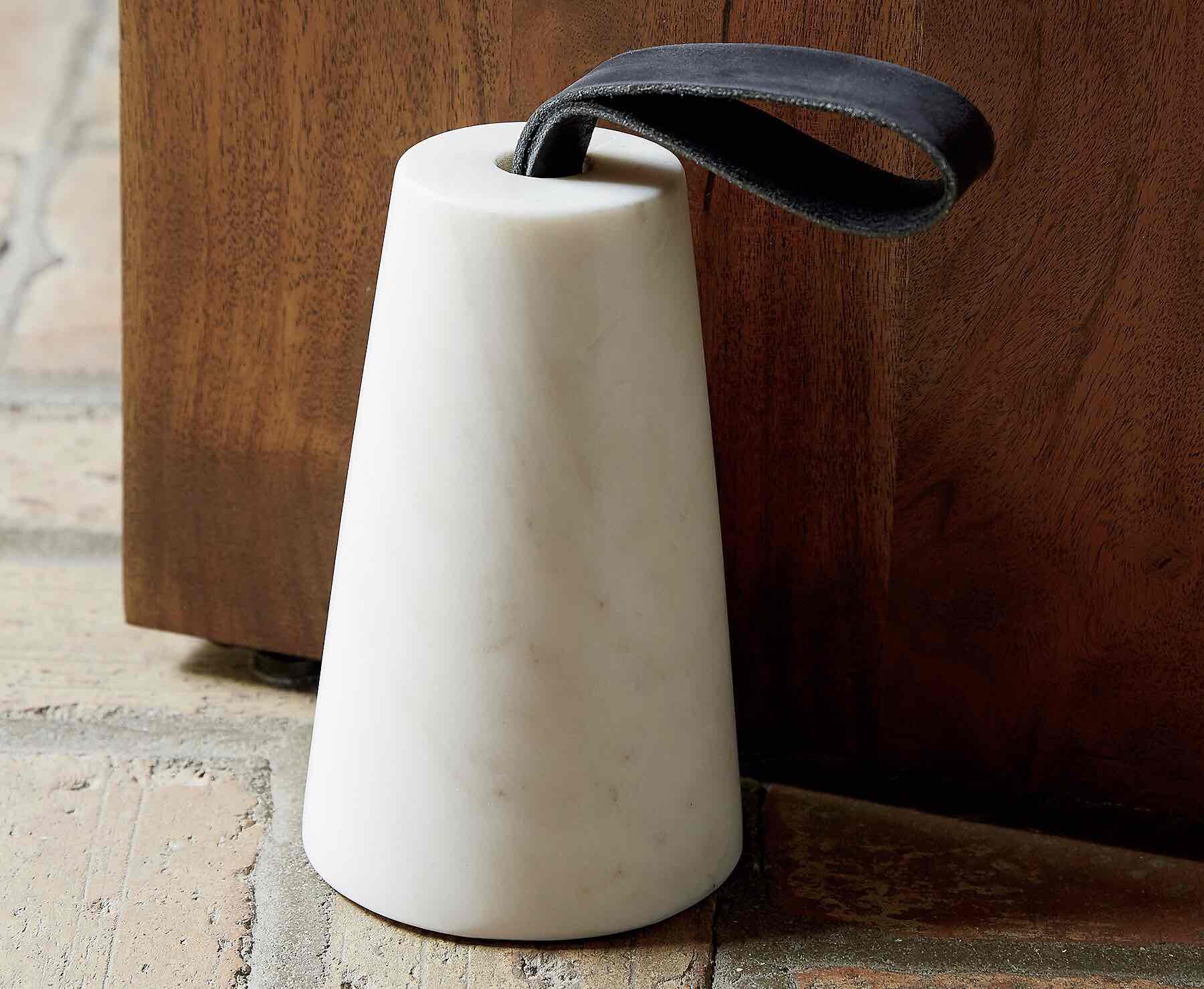 CB2 Marble Doorstop
Does your home have that one annoying door that simply refuses to stay all the way open? Tired of setting random stuff down in front of it so it stays out of the way? Check out this attractive polished marble doorstop from CB2, which solves a simple problem while feeling like a part of your home decor.
From the top of the conical doorstop is an oversized leather loop/handle for easy carrying. The item weighs about 3.5 lbs and measures 4″ (at its widest) by 6.75″ tall.
Get it for $30 at CB2.