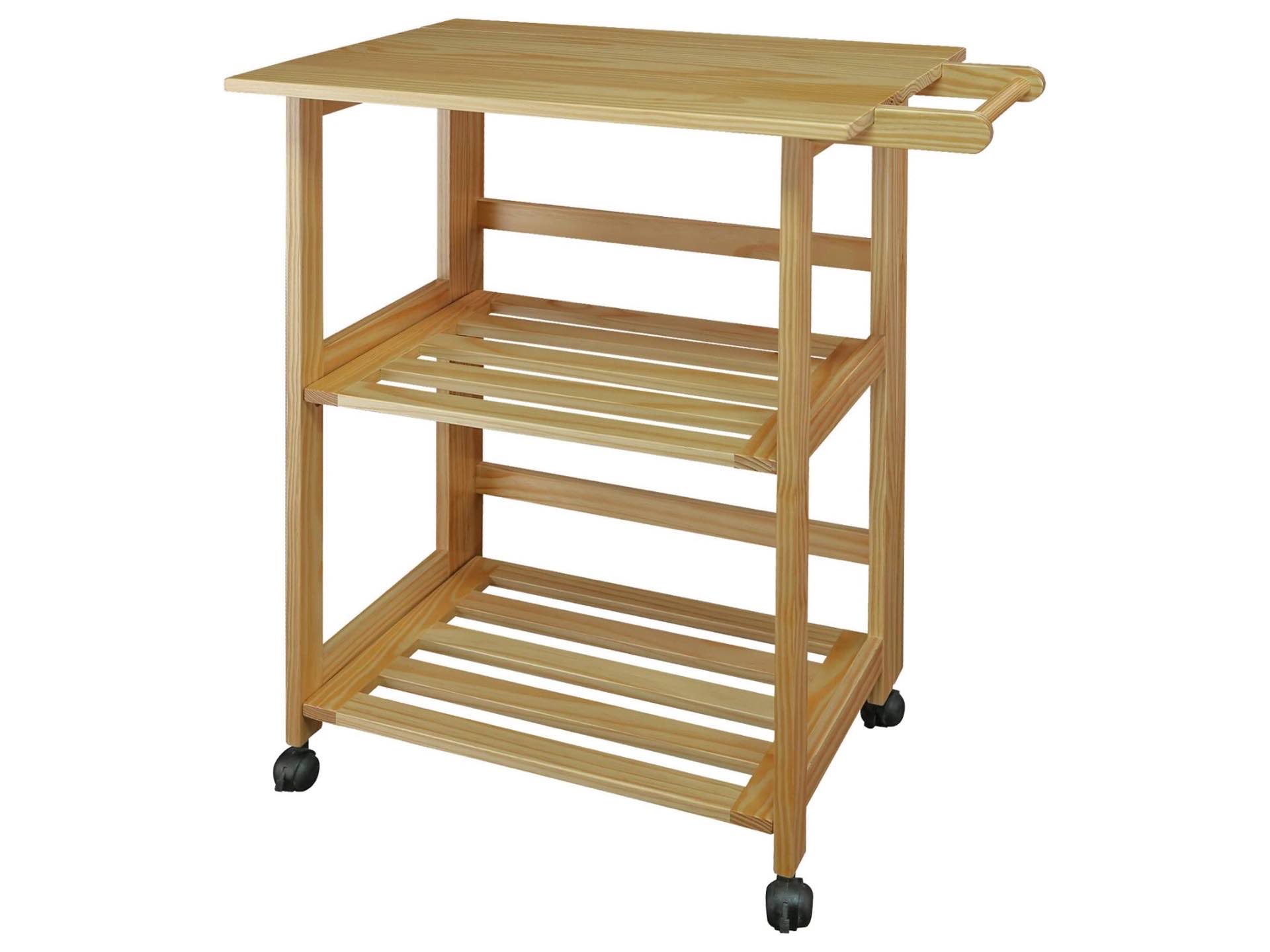 Casual Home "Trek" Folding Kitchen Cart
One of the harsh realities of living in an RV is the constant lack of available counter space. You can usually try to work around it as best you can, but sometimes you really do need a dedicated (albeit temporary) space for doing food prep and keeping some of your larger essentials close at hand, like your Instant Pot, your Berkey, your Dutch oven, etc.
If you've got a bit of open floor space to work with in your rig — like we do, as long as our living area slide is out — then Casual Home's folding kitchen cart works like a charm. It's made of solid pine and gives you a fairly large top surface to work on (which holds 20 pounds), along with two slightly narrower slotted shelves underneath (up to 10 pounds each) and a handle/rod on the side for hanging a towel on.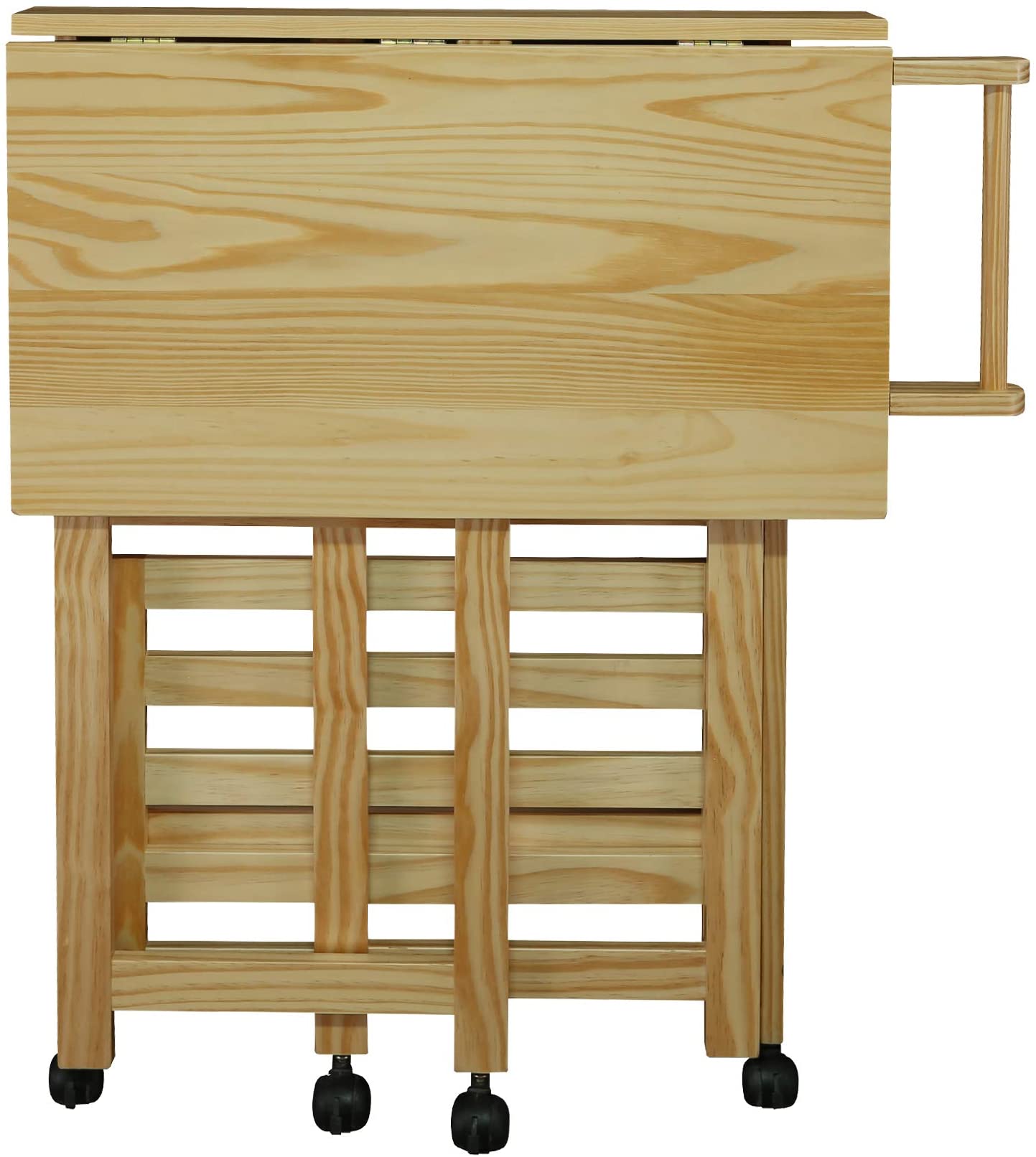 The cart has wheels so you can roll it around as needed — and yes, they do lock when you want it to be still — but the really cool thing is that the whole thing folds down (as seen above) for easy storage on travel days, or whenever you need to reclaim that bit of floor space for a while.
Clever little things like this go a looooong way toward making a small living/kitchen space feel more like a "sticks and bricks" home. I bet it'd be just as handy in tiny apartments and the like.
Get the cart for $74 on Amazon.